Waste Managements CORe Process
Waste Management
Overview
One of Waste Management's innovations is what they call the "CORe Process (Central Organic Recycling Process)" that first opened up in California in 2011. This process was designed to help meet the UN SDG Goal 7 of affordable and clean energy and UN SDG Goal 9 of Industry Innovation and Infrastructure.
Author
Shaker Assaf
School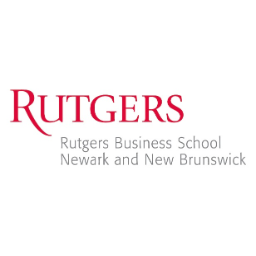 Rutgers Business School
Professor
Carmen L Bonilla
Innovation
The CORe Process focuses on taking food waste from many different sources and then converting the waste into bioslurry. The bioslurry is then transferred to waste processing plants, which allows the anaerobic digesters in the bioslurry to interact with the wastewater, eventually producing methane gas (the clean energy). In other words, the Engineered Bioslurry (EBS) becomes a high-quality waste cleaner.
Waste Management is the first to implement this groundbreaking innovation, while others begin to discover similar recycling methods. This method is used to create fertilizer, renewable energy, and help local partnerships reach zero waste within their companies. While one person might not take the credit for this new innovation, the innovation was implemented by Waste Management's Corporate Organics Team's research on reducing wasteful energy. Waste Management has linked its innovations to the UN Sustainable Development Goals by being acknowledged by multiple organizations that follow companies on their journey of meeting these goals.
Inspiration
The inspiration for the innovation came in about 2 years ago. Waste Management had several motivations for this process. The entire organization is driven by reducing waste and one of the ways they wanted to reduce waste is by keeping the waste from going into a landfill. They eventually were able to develop this Engineered BioSlurry from using the waste that would have gone to a landfill to create energy that can power other organizations. In addition, one of Waste Management's goals by 2038 is to "help make communities in which we live and work safe, resilient and sustainable." This relates to everything the company stands for. They work countless hours, driven by this goal and their fundamental values to recreate the idea of sustainable energy and change the world.
Overall impact
Overall the short term effects mostly relate to the reduction of waste. Currently, the organization is focused on creating awareness about their products and helping other companies and houses become sustainable. It is all about getting the word out on how you can change to help the environment. Furthermore, they have uncovered that at least $200 billion of food gets displaced. This leaves dozens of tons of food to just go to waste and become useless. They found that for every ton of food displaced, they can use that same ton to produce energy for 8-10 houses.
In terms of the long term effect, they have some very ambitious goals to be achieved by 2038. They would like to "offset four times the GHG emissions we generate through our operations by 2038." In addition, the organization would like to 'offer a unique solution to the problem of food waste by utilizing existing wastewater treatment facilities, particularly in urban areas, where food waste volumes are high." Evidence for their efforts can be directly cited from their clients in every state they have been in.
Business benefit
Waste Management's innovation directly benefits its own business and their clients, but also indirectly benefits the people around their facilities. The company generates revenue for its stakeholders while providing not only the community with unmatched service but the world with this same service. When this organization is discussed, whether it be in an interview or through the media, everyone acknowledges they're doing a great service to the world in the long haul, while satisfying everybody involved in the company. This allows for a better public image and brings positive media attention to their cause.
Furthermore, the organization has been a publicly-traded company since 2006. This allows for their financials to be available via the internet. Overall, the company has been seeing a year-over-year increase in revenue and a year-over-year decline in operating expenses. Although they may have been seeing a decline in earnings per share for the past 3 quarters, it could be the case that they are planning an expansion of their CORe Process, while trying to fund the other various projects.
Social and environmental benefit
Waste Management was able to reduce float-fleet emissions reduction by an average of 25% each year for the past 5 years and looks to raise that number to 45% by 2038. In addition, they average about 15 tons of recyclables per year. This is waste that goes straight back into the same community, allowing them to build cost and energy-efficient solutions to the developing waste. Through the recent and desired expansions, the divisions have been growing in employee size. According to macrotrend, a stock research website, the organization has seen over a 10% increase in employment since 2014.
Interview
Nick Burreci, Mr.
Keep this story going! Share below!
Waste Management
Worldwide
Business Website: https://www.wm.com/us
Year Founded: 1968
Number of Employees: 10000+
Waste Management is an American publicly-traded company that is in the energy sector. The company provides environmental service and comprehensive waste management to over 21 million residential, industrial, municipal, and commercial customers.