Waste Less, Give to Those Who Need More
Emma and Tom's
Overview
E&T's innovation is their comprehensive and all-inclusive relationship with three influential charities, The Big Umbrella, Second Bite and The St. Kilda Mission. These companies, with E&T's help, have a mission to provide much needed food and shelter for the homeless.
Tom Griffith, Co-owner of E&T's said, "we try and make good of a bad situation" and this is done through providing these charities with nutritionally rich food and drinks that bring light to a dark situation. Moreover, they have also raised over $350,000 dollars to assist in fighting homelessness in Australia.
Author
James Hoban
School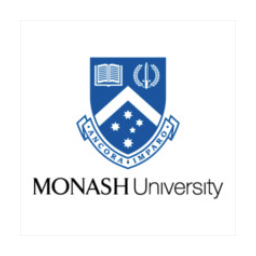 Monash University
Professor

Gitanjali Bedi
Innovation
E&T's ensure that the positive social impact of their business is always growing. Their dedication to helping the homeless is done by making sure that every bit of produce, that is within edible consumption time is shared and not wasted. As a result of their "sale and return" policy, there is takebacks from their clients, for products that may not sell within the use by date. E&T's then "stockpiles them, and [the charities] would come and collect them and give them out" to those in need. For example, at Flinders Street station every "Wednesday and Thursday night about 200, mainly, homeless men (receive our product). That's done every week". Product is given every week of every year to these charities which, by Griffith's admission, "turns a downside into an upside".
Inspiration
The inspiration for the influential initiative comes from the desire to, not just make profit, but the desire to use their position of power to create positive change within the community. Griffith admits, "Emma and I have always been very conscious that we want to be good corporate citizens (and) not just about making money". Griffith's friend who worked with The Big Umbrella, contacted Tom about donating, following a discussion, they both recognised the potential to connect to make a difference to those in need. They then formed the charitable relationship. This has now extended to three main charities, along with others. E&T's has B-Corp certification and is dedicated to helping the community. Griffith says proudly, "we have a triple-bottom line, being not just financial but social and environmental". The inspiration comes from an innate care for everyone, and they are succeeding in providing it.
Overall impact
The overall impact of E&T's innovation is significant. Every year, through their great bond with these charities, they donate over $100,000 dollars' worth of product to the homeless. This impact can be understood through impressively large figures, but also through a simple image that Griffith paints when describing the impact. He says, "if we give a bag of nuts, it means (that person in need), can simply take a bag of nuts away in their pocket for later on". This basic imagery portrays a simple but meaningful gesture of care, in providing one of the most important necessities for life, to those that unfortunately struggle to acquire it. Griffith says they "have received very favourable feedback" regarding the impact they are having towards the homeless and the evidence of the benefit is seen through actual face to face interaction of handing out food and drink, the figures and through positive responses to their work.
Business benefit
There have been two significant impacts for the business. Firstly, the morale of their employees has been boosted. The knowledge of positive change being made through their work is motivation to achieve success within the business. When asked about the employees' perspective of the innovation, Griffith says, "our team like it, a lot!". Secondly, the changing desire consumers have for a more sustainable business model means their brand is favourably viewed because of their desire to help others. Griffith states, "consumers want to know more about what you stand for and do, rather than just sell a product, they like to see some substance behind a business", and this is exactly what they have achieved.
Social and environmental benefit
There are many social and environmental benefits. Those that are living without surety of a meal and are struggling day to day, are provided with nutritionally excellent food and drinks that provide longer lasting sustenance than ordinary products. Given that yearly over $100,000 worth of product is donated, it's evident those that need more assistance are helped tremendously through the kindness and generosity of E&T's. Environmentally, their charitable work means that precious resources are utilised to the full potential, whilst helping people in need and that the resources used in manufacturing are not wasted. E&T's are a business that is using their brand to "work for the greater good". E&T's work successfully to help tackle the UN's SDG's, specifically the goals for good health and wellbeing, zero hunger, no poverty (goals 1,2,3).
Interview
Tom Griffith, Co-Founder
Keep this story going! Share below!
Emma and Tom's
Melbourne, VIC, AU
Business Website: https://emmaandtom.com/
Year Founded: 2004
Number of Employees: 51 to 200
Emma & Tom's is a business founded by two childhood friends in 2004. They produce healthy juices, life bars and ice teas that contain zero preservatives, artificial flavours or concentrates. Their juices are one of the most natural and healthy products on the market. Based out of Melbourne, Australia, they employ over fifty staff and their product is sold in over 8,000 outlets. It is exported to China, Jordan, Singapore, Malaysia and Hong Kong.
Their motto of "look after yourself" extends much further beyond the individual. Their positive influence with helping the less fortunate, reverberates throughout the community and provides much needed nutrition both physically and from a well being perspective, for those in need.