The Soulfull Project
The soulfull project
Overview
Wouldn't it be nice if there were companies out there that actually have a business model that allows them to make profit and as well as help into trying to make the world a better place? Well, luckily for us there are businesses out there that operate in that fashion. As a group project for our class, we were asked to find a company that operates for profit but also uses an innovative business model to have a positive impact on the world. With that being said, we ran across a company called The Soulfull Project.
Authors
Kirolos Malek
Adriel Osoria
Takefumi Yoshida
School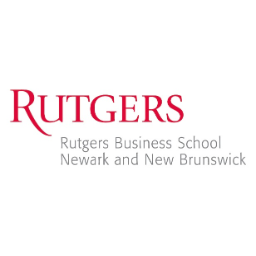 Rutgers Business School
Professor
Joseph Markert
Innovation
Their mission is for every serving of The Soulfull Project's hot cereal purchased; they donate a serving of their 4 Grain cereal to a food bank in your region.
Inspiration
The Soulfull Project was started by two people named Megan Shea and Chip Heim. The two were working for Campbell Soup Company and going around their community gathering information from people to gain more insight on the food they consume. On their last house visit, they knew this was going to be a different experience from all the other houses they visited once they made the turn onto the street. As they describe it, "There were broken down cars, abandoned homes, barred windows, boarded up doors and graffiti everywhere." Once they entered the house, they noticed the mother and her 3 children sitting on an old couch accompanied by an old t.v. The mother worked nights just to make enough for her and her family to just survive. As they walked into the kitchen, they were in awe on how there was no food at all in the cabinets. After they left the house, they realized they needed to help more people in need like the mother they just met. A year later, the Soulfull project was born.
Overall impact
The innovation of the company the "Soulfull Project" definitely has a sense of a mission. Just recently, the company hit a long-term target that they planned since the start of their journey. They set a goal to donate 1 million servings by 2020 and because everyone involved in the project is determined and devoted to what they do, the company hit their goal a year early in September, 2019. A fantastic achievement!
Business benefit
In the long run, the community gets people back to their financial stability and independence. The people who are receiving these donations are in a position where they cannot afford food. However, donating food to them enables them to focus on other expenses, which might make them productive members of society again, such as job-searching expenses. In the short run, the community benefits from not having some of its members hungry. The members who do not have access to food can access this donated food from the food banks rather than facing the negative repercussions of hunger, such as malnutrition. The organizational members achieve self-actualization by partaking in altruistic activities. Maslow's hierarchy of human needs places self-actualization at the top of the categories of human needs (Lester, 2013). The members of the team also benefit from exercising their creativity in finding means through which to serve the community while also retaining profitability
Social and environmental benefit
The innovative business model of the company earned them a reputation of helping low poverty-stricken families a way to get in touch with nutritional meals. This reputation helped them expand and execute their plan of reaching as many people as possible. The reputation they have created through their business model has allowed them to get connected with many retail stores and regional food banks by donating and volunteering. Being able to connect with more food banks and regional stores means they will be able to help more people and hence, create better communities where hunger is not a main issue.
In the short-term, their innovative model allows them to serve and help the community that are suffering from poverty in regions where they operate; Donating in 9 regions around the country. In these regions, people who can't afford food for their family will be able to place food on the table and help a starving community. Kids in these communities will be healthier with nutrients, and their parents will not have to worry about how they are going to buy food. In the long-term, they are expanding more to serve more communities and people who are in need of healthy food. They have already expanded to 49 states and are going to expand opportunity to all states and increase their product varieties to increase more donation opportunities.
This improves the affinity for the brand as people seek to contribute to the wellbeing of their communities. For society, the qualitative benefit pertains to the fact that there are fewer hungry people in the community. People can access the food that they need, and this might limit the negative externalities of hunger, such as crime.
Interview
Madison, Questions
Keep this story going! Share below!
The mission of the soulfull project is to donate a serving of their 4-grain cereal to a local food bank in your region for every purchase, a serving for a serving. Ultimately helping out the disadvantaged through you.