Sustainable SME business development by empowering society
Sampireun SME Group
Overview
Dapoer Sampireun is an innovation on empowering local SME located at one of Industrial estate in Bogor by creating a SME centre where local business will be able to develop their market through product display, consignment. This SME centre employ local resources by providing jobless youngsters a proper training on culinary industry. Holcim Indonesia as a corporation operating at the local area supports the business by providing trainings and location to conduct the business.
Author
Gregorius Kurniawan
School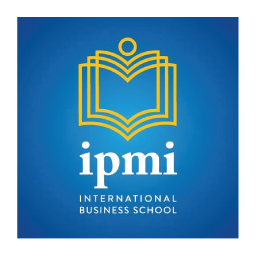 IPMI International Business School
Professor

Amelia Naim Indrajaya
Innovation
Holcim Indonesia through their CSR department empower local SME in order to have a better management and sustainability. The expectation was that this SME group will be able to self sustain their business, and grow the business to support local economy. This initiatives was launched on September 2018 by opening a culinary outlet called Dapoer Sampireun. This outlet serve employees working at surrounded area, which are industrial estates.
As starting point, Holcim Indonesia provides a cooking class in order to develop local resources the ability to run culinary business. The training was conducted for 6 weeks. One of the value proposition offered by this outlet was that they serve non MSG food.
Aside from the culinary outlet, this Dapoer Sampireun was becoming a display and selling outlet for locally made snacks, so that the local snacks business will have the access to the market and visibility to the customers. This operation employ around 40 persons, mostly housewives who wanted to support their family by doing side job or activity. The operations involve as well jobless youngster who are willing to work and develop them self.
Inspiration
One of the leader inspiration was that there are a lot of side job activity conducted by the housewives at the area. Most of them was not properly organised, and no exposures to the market. This individual business need as well a proper training, in order to develop their business and skills. Those business mostly snack industry, and some agriculture industry.
Overall impact
This innovation were able to employ around 40 active employees, and around 80 members contributing to the business with their products. The training provided by Holcim Indonesia was able to improve their skills on culinary business as well as SME business management. This helps the SME to grow and sustain their business.
The innovation helps to improve as well society competency, through a series of training and on job provided by the SME. In the future, those employees will be able to grow their competence and be able to develop their own business in the future.
Other impact was on how the initiatives becomes a SME business group where all of the member able to develop their business through training, and market exposure by having the showcase, and display at the culinary outlet. For sure this will improve the members income, from previously un organised business activity to more organised business activity with better exposure to the market.
Business benefit
Dapoer Sampireun employed 40 employees actively, and around 80 members contributing their business product at the SME group outlet. This SME group able to reduce unemployment among local youngsters by providing sufficient skills and job.
Local business was properly supported as well through the market exposure from the display and showcase provided at Dapoer Sampireun.
Continuous assistance from Holcim Indonesia through series of training and competency development, including supports in expanding Dapoer Sampireun market, at least among Holcim Indonesia employee were able to provides starting traction for the business to grow further.
Social and environmental benefit
The society now able to develop their own business both through the market access and skill improvement. For sure this will improve local economy.
Interview
ErnawatiEeErnawati, Mrs.
Keep this story going! Share below!
Sampireun SME Group
BogorBogorBogor, Jawa BaratJaJawa barat, ID
Business Website: not available
Year Founded: 2017
Number of Employees: 11 to 50
Sampireun is a SME business group assisted by Holcim Indonesia located in Kecamatan Kelapa Nunggal, Bogor. The business range is mainly food and beverages, snacks, and handicraft. This food and beverages, snacks, & handicraft raw material including the human resources are sourced from local society. Holcim Indonesia in this case facilitate the place for doing business, provides trainings, and the product channel for Holcim employee needs.