Sustainable Jewelry and Its Impact
Boma Jewelry
Overview
Boma Jewelry creates ethically made and sustainably sourced jewelry whose profits help fund a variety of causes, including a fair wage for the artisans of Boma Jewelry as well as the Boma Girl Fund, which helps the cause of women's education. This helps satisfy multiple UN Sustainable Development Goals such as Goal 12: Responsible Consumption and Production and Goal 10: Reduced Inequality.
Author
Hamza Khan
School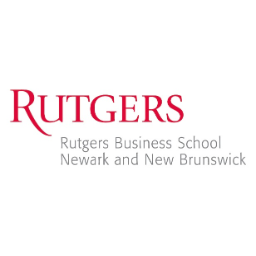 Rutgers Business School
Professor
Carmen L Bonilla
Innovation
Boma Jewelry was created by Boon and Chieko Chaya in 1981 in Seattle, Washington. As larger retailers such as Nordstrom, Target and American Eagle began to sell their products in their stores, they built a factory in Thailand and set up showrooms and offices in New York and Canada to accommodate for the growth of their business. Here, they created sustainably sourced fine jewelry by using a special technique called Recycle Resin where unused and irregularly cut pieces of genuine stones that would otherwise be thrown out are turned into new pieces of jewelry, which creates less wastage. Part of Boma's mission is to also provide a fair wage and benefits to its workers and support non profits in order to make their jewelry ethical.
In recent times, communication to stakeholders has been through publications on the internet, but internal meetings are also held. While the company has not explicitly linked it to the UN Sustainable Development Goals, their actions indicate that they achieve Goal 12: Responsible Consumption and Production through their innovative techniques in producing jewelry and their fair wage policy with workers as well as Goal 10: Reduced Inequality due to their commitment to providing education and wellness in impoverished communities using their profits. While Boma Jewelry started as a small business, they gained funding by their sales to large retailers as well as independent outlets.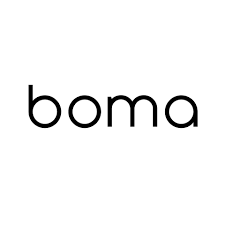 Inspiration
The founders of Boma Jewelry wanted to create a company that evolved around ethical and sustainable goals which has been hard to find in many companies. The company is focused on "people, planet and profits," as well as finding partners who share their "vision and excitement" towards the company objectives. The innovation came to the company right from the beginning, as one of the eight company objectives includes "to practice stewardship in the manufacture, marketing, use and disposal of our product," aiming to produce their products using sustainable materials.
The current CEO of Boma Jewelry, Suzanne Vetillart, claims to be "blessed to continue [her] family's heritage of a truly lasting and sustainable company while doubling down on our ethical and sustainable commitments to all workers," as she takes control over her parents' company. Mrs. Vetillart is obviously proud to work for a company who promotes sustainability and strong ethical standards. The inspiration for the company is to make the world a better place, as stated in one of their company objectives. Not only do they want to make the world a better place, but they will work to do so. For example, Boma Jewelry commits to using only safe metals on their product as to not harm the customers. Boma gets their sense of mission by creating the best product they can while, as they claim, making the world a better place through their sustainability efforts, their ethical standards, and their commitment to their customers.
Overall impact
With the mission of the company to create jewelry that makes women look good and feel good, Boma jewelry's unique innovation to recycle the waste stone pieces to make ethnic jewelry has greatly impacted their company and jewelry business. Their vision to have a sustainable and eco-friendly future for their company has given them the opportunity of becoming a member of the American Sustainable Business Council. Being recognized by a Business Council has provided them a platform to interact with a larger audience with whom they can share and make them aware of their company's vision. Moreover, making hand-made jewelry with recycled stones and sustainable methods makes their jewelry more refined and attractive. "Till date we have sold over 35 million pieces of the hand-made jewelry" said by the CEO. This shows that the new innovation has given them the short term effect of making a good market for their product within the customers. Getting involved with social causes with the Boma Girl fund and helping their workers with fair wages and an improved working environment has contributed to their brand value to a large extent. The brand value actually counts a long term effect for the company.
Many retailers and companies for private labelling are connecting with Boma jewelry to expand their business across different countries. This is evident by the fact that over the period of 40 years the company has partnered with over 1000 retailers in North America. Their wholesale business has increased by 15% in 2019.
Business benefit
The new innovation has brought along many benefits for the company. The major contribution includes their improved production efficiency. By offering Boma workers with additional benefits, fair wages, ethical working conditions and an employee-led credit union has increased the trust of workers towards the company which has resulted in increased output. The innovation has also given the company access to new markets for their product and many investors to contribute to their mission of finding sustainable methods for the company.
Furthermore, direct examples of the business improving sales due to their innovation is that their wholesale has increased by 15% in 2019. This is due to consumers becoming conscious about the products they are buying and the effect it has on the environment. According to the NYU Center for Sustainable Business, which Boma Jewelry cites on their website, from 2013-2018, sustainability-marketed products grew five times faster than conventionally marketed products. This shows that there are financial benefits that are gained when a company shifts towards being marketed as sustainable or benefitting the environment. Boma Jewelry, due to its mission and treatment of their employees, their workers tend to stay with them for longer periods of time with some staying for "over 15, 20, and 25 years". Their employees speak highly of the company because they support its values. All of these benefits are directly because the company has decided to go towards an environmentally conscious agenda along with providing benefits for its workers. Their belief in a positive impact for their customers, workers, communities and environment has contributed to the growth of their business while also working towards a beneficial goal for the world.
Social and environmental benefit
Boma Jewelry's innovation has tremendous effects on the environment and society. By making the jewelry handmade, it provides a level of skill into making it. Boma Jewelry allows its workers to be directly a part of the fulfillment of the product they make. This is greatly appreciated by their workers. Roongkarn, a silversmith working for Boma Jewelry, particularly fell in love with the work because of this level of skill and expertise that goes into creating the jewelry. Another aspect Roongkarn touched on was the feeling of being a part of the family when working for Boma. Both of these elements create benefits for employees which bolsters their communities.
Boma Jewelry's innovation is hugely important in having an environmental impact. They recycle metals back into their products to create sustainable pieces of jewelry and limit the waste of resources. However, when recycling materials, "comes with its own negative environmental impacts" and it is extremely important to work with partners that are "conscious of their environmental impact". This level of consciousness regarding the recycling of materials allows them to decrease negative impacts on the environment that would be caused if they mined for the silver instead. Also, the decision to not use certain chemicals has allowed them to negate effects on human health and protect the biosphere from the accumulation of those chemicals. All of these efforts by Boma Jewelry has allowed them to reduce their ecological footprint and contribute to benefitting the environment by limiting mining, recycling resources and not using harmful chemicals in their products.
Interview
Suzanne Vetillart, CEO
Keep this story going! Share below!
Boma Jewelry is a company that recycles resources and limits the use of chemicals in its products in order to create handmade products without harming the environment. The founders of Boma Jewelry wanted to create a company that evolved around ethical and sustainable goals. They have created an environment that allows their employees to be treated very well while delivering a high quality product.