Satu Hati Trash Bank
Satu Hati Trash Bank
Overview
To commit to developing a social business model that focuses on circular economics for packaging and other waste products to reduce major threats to the planet's ecosystems, especially the oceans. This innovation also encourages continuous positive contribution to make changes and invite all parties to play an active role for the future of a healthier environment.
Author
Donni Dwi Putranugraha Haroen Al Rasjid
School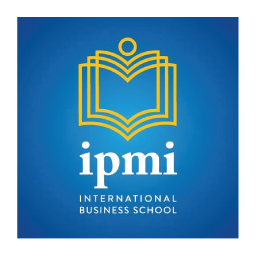 IPMI International Business School
Professor

Amelia Naim Indrajaya
Innovation
Satu Hati Trash Bank is the center of the buying and selling of waste material for money. The company pushes society to reduce waste from its source, particularly the household. Specifically, the company encourages people to sort waste by type. It is then collected and deposited to the Trash Bank at the village level. From there, the sorted waste is traded at the Satu Hati Trash Bank.
Waste received by Satu Hati Trash Bank has a very large variety, including plastic cups, plastic bottles, sachet packaging, paper, used buckets, copper, and aluminum. Each type of waste is also valued differently. For example, a glass of bottled water, can be valued at Rp. 7,700 per kilogram ($0.56 USD per kilogram) in clean conditions but that price is cut in half if it's dirty
Inspiration
Satu Hati Trash Bank wanted to become a business center that can help increase the economic value of the community. Specifically, Edy Mulyanto was inspired by believing that the existence of a Trash Bank would be very important to reduce the volume of waste dumped in Bantar Gebang's latest landfill, Bekasi. He then inspired the community through sorting the inorganic waste that is still economically valuable for resale to the Trash Bank, which has allowed the company to be able to contribute to environment cleanliness.
Overall impact
From the results of sorting the waste, the Trash Banks is able to handle 820 tons/day and up to the total volume of 1,500 tons/day. The society is now increasing awareness around the community of sorting out inorganic waste, and the volume of waste dumped in Bantar Gebang's latest landfill, Bekasi continues to decrease.
Business benefit
This innovation benefits the business because the society can turn waste into money by saving their waste to a Trash Bank. The existence of a Trash Bank is able to reduce waste and provide extra income.
Social and environmental benefit
The Trash Bank has had a positive impact on two core community elements: the environment and the economy. For example, waste has been reduced which helped the environment and job opportunities/additional income for people has been created through the innovation. The Trash Bank can also be used as a solution to achieve clean and comfortable settlements for its society.
Interview
Edy Mulyanto S.Sos,M.Si, Mr.
Keep this story going! Share below!
This business provides solutions to the trash bank in order to get a higher and competitive price, so that they can attract more customers who join in the trash bank activities. They also want to become an education center in waste management.