Prioritizing Mental Health
Starbucks
Overview
Starbucks' innovative solution to behavioral health concerns is to implement a free subscription to the virtual meditation service Headspace to its employees. This online platform comes with guided meditation, anxiety and stress relief techniques, and other behavioral health services. Starbucks focusing on the mental health of its partners aligns with the UN's Sustainable Development Goal of Good Health and Well-being, specifically Target 3.4 which addresses the need to promote mental health by 2030.
Author
Benjamin Chelnitsky
School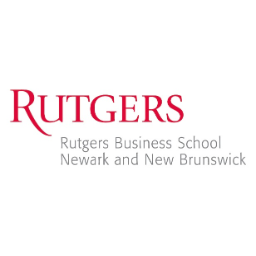 Rutgers Business School
Professor
Carmen L Bonilla
Innovation
Headspace is an app that provides meditations to support mental health and increase well-being. It is up to the user to determine what type of meditation they'd like to participate in. The user can follow Headspace's meditations from virtually anywhere. Using Headspace meditation services regularly can reduce stress in 10 days, improve focus by 14% in 4 weeks, and increase happiness by 16% in 10 days, according to the provider. Each of these combined results in an elevated mental state, leading to better work and communication with peers. Better work leads to the successful completion of goals and day to day activity. This is aligned with the UN's Sustainable Development Goal of "Good Health and Well-being," in particular Target 3.4 which includes an aim promoting mental health and well-being by 2030 and uses suicide mortality rate as Indicator 3.4.2.
Starbucks decided to implement the free usage of Headspace as a way of focusing on the mental health of their employees. Beginning in the fall of this year, Starbucks has begun an initiative to focus on the mental health of their employees. They had all of their store managers go over mental health awareness training with each of their partners. This included watching informative videos as well as reading through the material on different mental health issues and how we handle them at the workplace. This mandatory mental health training was how Starbucks introduced Headspace and the mental health initiative to its internal stakeholders. To announce it to their external stakeholders, Starbucks released a public statement about the institution of free Headspace. This statement was given by CEO Kevin Johnson, as well as other Starbucks corporate leadership. The funding method for Headspace was not given to partners, however, since this is not the only application subscription Starbucks has provided for its employees, the funding was never questioned. Starbucks' main goal is to create that "third space" where people feel comfortable being as if it's a second home. Through mental health awareness and support, Starbucks is reaching for that goal of benefitting partners' quality of life.
Inspiration
The inspiration for this innovation comes from the stress Starbucks employees have to deal with. One challenge partners experience is the extremely early shift that they have to be up at the crack of dawn in order to work and help provide high-quality energy to workers around the world. Erica Gonzalez explained how "The early morning shifts are one of the only negative aspects of this job, having to wake up at 4:30 or 5 in order to get to Starbucks for a 5:30 AM shift. This app is amazing at relieving stress and it makes falling asleep that much easier so that our workers can get enough sleep even if they have to wake up for the morning shift." Combating mental health issues with a good night's sleep is a good start but relieving stress and anxiety is a necessity for workers to feel good and work well in those early mornings and late-night shifts. The inspiration also came from the mandatory mental health training that Starbucks started to mandate for all of their employees. The app came as an addition to the program in order to help its employees put good mental health practices into their everyday life. "Having an app on their phone is a good way for employees to incorporate meditation and stress relief into their everyday life," Gonzales explained, "the mental health course isn't just for show, we really do care that our employees are mentally and physically healthy." Executive Vice President and Chief Partner Office Lucy Helm expressed her support of Starbucks' mental health priorities declaring "a mission to take a stand" and get "partners and their family the support they need." Luckily, it seems to be resonating with Ms. Gonzalez.
Overall impact
Headspace is part of a larger Starbucks initiative aimed at supporting the mental health and well-being of its employees. Headspace has made Starbucks realize the major importance of mental health. In March, Starbucks announced a completely reimagined mental healthcare benefit partnership with Lyra to connect partners to quality care that meets their specific needs. Beginning April 6, Starbucks will provide all U.S. partners and eligible family members access to 20 sessions a year with a mental health therapist or coach through Lyra, all at no cost to the user.
Starbucks, in the upcoming months, is launching dedicated training for all U.S. and Canada store managers inspired by Mental Health First Aid. This training is being designed for Starbucks by the National Council for Behavioral Health that will provide guidance and skills needed to listen to and provide initial resources that can support someone who may be experiencing a mental health issue, substance use problem or crisis. Starbucks believes that mental health is a fundamental part of our humanity. There is so much opportunity ahead, and Starbucks wants to ensure that every partner, in every store throughout the country feels supported and knows how and where to seek help for themselves and others.
When discussing short term effects of Headspace, it has been found that completing a 15-minute session of meditation using the app resulted in 22% reduction in mind wandering. Three weeks of Headspace shows 21% more compassionate behavior and cuts aggression and reactivity to negative feedback by 57%. Moreso using the app for 3+ weeks has shown to improve sleep quality, increase pain tolerance as well as lower levels of cortisol which is a hormone associated with physical and emotional stress. Long term benefits have also shown to be an improvement in relationships. Through Headspace meditation we can enhance our focus and decision-making and lessen our feeling of fear and stress. By fundamentally shifting the way we relate to our thoughts and feelings, we can dial down the intensity of emotions that tend to take hold of us, and ultimately experience a greater sense of calm, clarity, and focus in our lives.
Business benefit
Headspace has helped Starbucks employees to take a step back from the stress and potential anxiety they may experience and wish to diminish. The employees enjoy the service, allowing them to relax and be more focused and alert on the job. "Headspace has given me a breath of new life, work stress is at an all-time low and I am happier each day", Ms. Gonzales explained. This, in turn, creates for better customer experience and overall business environment. The partners simply need to spend a few minutes each day and they can master mindfulness and increase their happiness, a crucial component of well-being. Starbucks has over 200,000 partners in North America and in Canada, this subscription to Headspace is the highest mental health benefit offered by any company. Such a huge commitment to health and well-being should be applauded and widespread among corporations.
Starbucks claims this helps their effort to eliminate the stigma around mental health in the workplace, which means they are now clearly open to neurodiverse individuals and value the need for a dialogue with employees. This helps the partners to be able to communicate better with the company and feel a sense of psychological safety as well. "Starbucks has shown love and care that they have for their employees. They motivate us to try the app and it really works. It has brought everyone's spirits up in the workplace and we are able to enjoy work and communicate with customers with utmost happiness" Ms. Gonzales stated. Headspace has helped hundreds of employees in stress relief and overall attitude that they not only have at work but everything beyond that. It's an app that can truly transform a person.
Social and environmental benefit
This innovation benefits society because it spreads mindfulness and the potential for happiness. As more partners learn about different techniques to relieve stress and achieve the mood they desire, others will reciprocate and respect each other more. Ms. Gonzalez noted that, "With the partners that used this Headspace service they started expressing themselves differently, they were more cheerful and as a result some of the customers felt more welcomed and were nicer to us. Sometimes we get customers that just want their caffeine so badly that they can be really rude to us, but I started noticing that a little less recently and I hope that trend continues as we use more mindfulness techniques."
With the help of Headspace employees at Starbucks stress less, move more, and sleep better and with the spread of Headspace society can ultimately benefit from it as well. Not only will customers be coming in to get coffee at Starbucks, but they can learn about the benefits they can get from using Headspace. Customers will leave happily with a warm cup of coffee, but also with information about this innovation they can start their days off on the right track. Starbucks main goal is to leave the customer feeling good and ready to start their day and Headspace provides customers with even more benefits that can be explored through this new innovation. Society will benefit from using this innovation in many ways including, having less stress, being more focused, sleeping better, and a change in overall mood including many more benefits.
Interview
Erica Gonzalez, Shift Supervisor
Keep this story going! Share below!
Starbucks
Seattle, WA, US
Business Website: starbucks.com
Year Founded: 1971
Number of Employees: 10000+
Starbucks provides high-quality coffee, tea, pastries, sandwiches, salads, and more. Expanding from their 1971 Seattle's Pike Place Market store, they serve millions of customers every day with more than 30,000 retail stores. The Starbucks Experience relies on their employees, which they call partners, to help serve exceptional coffee from around the world.