Packing For The Future
Plant
Overview
Plant packages its products using paper materials. Instead of sending out plants in single use plastics that will never be used again. Plant found a sustainable way to protect plants and care for the environment. Doing this falls under SDGs goals 12 and 13, responsible consumption/production, and climate action.
Author
Kevin Pattison
School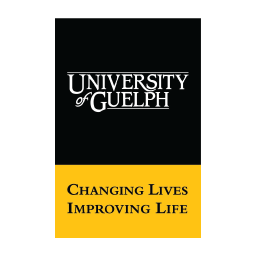 University of Guelph
Professor

Ruben Burga
Innovation
Sustainable packaging is the future, and Plant knows this. Plants products are packaged using sustainable materials, eliminating the needless single-use plastics. Plant offers paper bags, cardboard plant containers, and paper packaging that protects the plants. This innovation was implemented from the beginning of the business in 2018. Plant found that there was a strong demand for zero waste solutions by its customers and was eager to fill this demand. When customers choose the products they desire, they can have them wrapped in paper packaging insuring the item they purchased is still protected. Knowing the desires of customers in the Guelph region, Plant has grown over the past two years while staying true to its roots of sustainability first.
Inspiration
When Cara McKillop first open the doors to her business, she knew she wanted to do things differently. With sustainability in mind Cara decided that Plant was going to be a leader in the industry and offer environmentally friendly paper packaging. Cara mentioned during the interview that she used to work at a greenhouse, and there was a lot of waste that the consumer didn't see. Keeping true to herself, Cara decided that practicing sustainability was the right way to go.
Overall impact
There are both short term and long term impacts that are created through Plant's sustainable packaging. In the short term there is an economic impact since more consumers are seeking out businesses where they can buy products that are environmentally friendly. In the long term there is an immense positive environmental impact. Plant is not only decreasing their waste by using cardboard and recycled paper to package their products, but as Cara states in the interview "when you send someone home with a box of plants, they will bring the same box back and reuse it. It's already a recycled item, but they continue to use it again and again". Plant's environmentally conscious customers are helping the company create even less of a long term impact on the environment.
Business benefit
This innovation has had a great impact on the business side of Plant. The first thing that they noticed was the dramatic customer response to the reduced packaging. Since the inception of Plant, reducing the wasteful disposable plastics used in the industry was a goal of theirs. Plant also saw that reduced plastic packaging was something that customers were actively seeking and seeing the recycled paper packaging being used to package their plants has made a lasting impact on their customer base.
Many customers appreciate and share the sustainability views of the company and has had a profound impact on the business. Customers with a similar mindset of sustainability, frequently re-visit the store and these practices have created a passionate and loyal following. A passionate following like this will increase repeat customers and help with word of mouth publicity and recognition in this and surrounding communities.
Social and environmental benefit
This innovation has a tremendous impact on the environment. By using these practices of sustainable packaging and environmentally conscious business practices, the company can reduce waste that ends up in landfills and contribute to a better world environment. By using recycled paper to package plants, you use a more environmentally friendly material for you packaging instead of those one-use plastics that immediately end up in the landfill. And by buying locally and supporting local businesses, you reduce the transportation costs and reduce the environmental impact like pollution emissions, that transporting far distances would cause.
Cara used to work at a greenhouse and seeing all of the flawed processes inspired her to create Plant. She saw what they were doing and decided to do it better and create processes that were more efficient and environmentally friendly. And she has done just that and it could have huge impacts on society. If big players in the industry could see what innovative little companies like Plant are doing, then huge change could occur. Plant is showing us that you don't need to be stuck in our old mindsets about those one-use disposable plastics and they are showing people that there are different and better and more sustainable ways of doing things.
Interview
Cara McKillop, Owner
Keep this story going! Share below!
Plant is a small business in Guelph Ontario that sells house plants.Plants aim is to bring the beauty of greenhouse horticulture together with the convenience of an urban setting, while maintaining responsible environmental and growing practices. Plant serves all members of the community who are interested in purchasing house plants or looking for more information. Plant also provides a help form online where Plant can help with most issues regarding plants, or customers can bring their plants in store where they can try and assist as well.