On Your Mark, Inc.
On Your Mark, Inc.
Overview
On Your Mark, Inc. serves the developmentally disabled with vocational training and employment opportunities. On Your Mark, Inc. partners with outside organizations and creates various business initiatives to encourage independence and equip participants with the needed adaptive skills to obtain and maintain long-term employment. On Your Mark, Inc. subscribes to the following SDGs: Reduced Inequalities, Quality Education, and Decent Work and Economic Growth.
Author
Simone Blackwood
School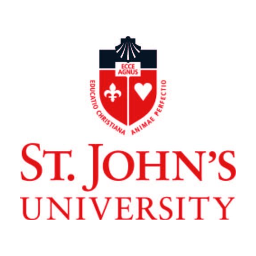 St. John's University
Professor

Charles Wankel
Innovation
On Your Mark, Inc. is led by Mr. Joe Gori, Director of Employment Initiatives. He is at the head of the realm of 6 different business initiatives. The programs include the On Your Mark Café, OYM Snackzone, Exceptional Creations, Novel Tees by On Your Mark, On Your Mark Chocolatiers, and On Your Mark's Vending Services. These 6 businesses provide the surrounding disabled community with various skill sets and opportunities for personal and social growth. Participants of these initiatives will learn customer service and verbal communication, as well as teamwork and persistence. Participants gain new experiences including taking pride and ownership in products they produce through the Chocolatiers, Novel Tees, and Exceptional Creations initiatives. These six organizations supply participants with the chance to build their work ethic and gain real-world experience.
Inspiration
The members at On Your Mark, Inc. feel inspired by the individuals that work at On Your Mark. Everyone gets to be part of a really warm and welcoming environment that encourages growth and teamwork. The purpose of On Your Mark, Inc. is to provide disabled individuals with vocational training and employment opportunities. Joe Gori focuses on creating an individualized program that provides participants and the surrounding community with initiatives that cater to their interests. New innovations within its business initiatives are created by its organizational staff. The latest innovation, On Your Mark Chocolatiers, was an idea made by an On Your Mark social worker. OYM's employees have been effective and enthusiastic in the chocolate making which increased sales.
Overall impact
The employment services offered by On Your Mark, Inc. provide adults with developmental disabilities with job-skills training, resume development, interview and application assistance, and intensive job-coaching. The impact is that those hired to their sub-business programs are able to 'expand their horizons' and maintain competitive and rewarding employment. Participants develop skills that encourage independence and inclusion within the greater community. On Your Mark is highly regarded by the Staten Island and Brooklyn community for meeting the immediate needs of the disabled. In addition to providing clinical, educational, and social services to its participants, it has created valuable employment opportunities for a historically marginalized group.
On Your Mark, Inc. has been particularly innovative with expanding from education and social services to business. Mr. Joe Gori, Director of Employment Initiatives, holds a degree in Psychology and a minor in Business. He educated himself in various business programs to serve as an effective business leader. The organization also brought in business trainers to lead their motivated team to get all 6 businesses running. Their most valuable accomplishment is the opening of three small businesses in one year and a half. This lead to employment and educational opportunities for various participants.
Business benefit
On Your Mark, Inc. is a not-for-profit business. The future goal is for On Your Mark Cafe to use the profits of its business initiatives to offset the expenses of OYM's traditional programs. However, the company is steadily growing while opening doors and providing vast opportunities for their target consumers. On Your Mark, Inc. also partners with outside organizations to offer other employment options. Disabled individuals are earning an income, learning self-advocacy and independence, and contributing to the community.
Social and environmental benefit
On Your Mark, Inc. is a sustainable non-profit organization with a clear mission and purpose. It is an organization that matches the UN Global Goals for Sustainable Development. They have been effective in identifying the needs of the disabled and meeting those needs through valuable programs. OYM strives to provide quality education, reduce inequalities, and reduce poverty by employing adults with disabilities in various roles where they can learn various vocational skills. OYM is effective in reducing inequalities and has impacted the way that the Staten Island and Brooklyn community view inclusion in the workplace.
OYM staff often refer to themselves and the participants as "family." Each business creates an environment that promotes good health and well being for its employees. It is an environment where each individual feels welcomed and valued.
Interview
Joe Gori, Director of Employee Initiatives
Keep this story going! Share below!
On Your Mark, Inc.
Staten Island, New York, US
Business Website: https://onyourmark.org/
Year Founded: 1979
Number of Employees: 51 to 200
On Your Mark, Inc. was founded in 1979 to respond to the needs of the developmental and physically disabled in Staten Island and Brooklyn. Their services include, but are not limited to, Day and Community Habilitation, Therapeutic Recreation, Employment and Resident Services, and Clinical Services. An innovative operation of this impactful non-profit organization is its business initiatives. On Your Mark's business initiatives include 6 small businesses that provide adults with disabilities vocational training and employment opportunities. Individuals with disabilities are assigned, or hired, to different business initiatives based on their interests. The goal of On Your Mark, Inc.'s business initiatives is to meet the need for employment opportunities for adults with disabilities and promote their inclusion in the workplace. On Your Mark has been impactful in offering disabled individuals opportunities to grow and work in programs that suit their interests.