Not Your Ordinary Vending Machine
Fastenal Company
Overview
This innovation aligns directly with UN SDG 12, which requires ensured and sustainable consumption and production patterns to reduce the ecological footprint and efficiently manage shared resources. The vending program allows for the reduction of consumption and downtime in a facility, increasing efficiency and efficient use of materials. This vendor managed inventory arrangements have helped cut down on wastes and wasted material in facilities.
Authors
Ahmad Mahmood
Dana Goldstein
Anthony Canova
Jiawen He
Yizhou Fu
School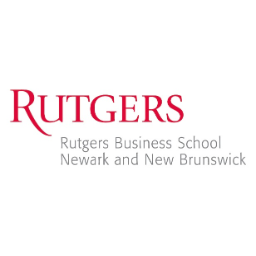 Rutgers Business School
Professor
Monique Okumakpeyi
Innovation
Fastenal Company has developed an inventive use of vending machines as a vendor managed inventory service. Fastenal has created a program in which they utilize vending machines to distribute tools, fasteners, paint, etc. at customer sites. This innovation aligns with UN SDG 12, responsible consumption and production goal which requires that there are ensured and sustainable consumption and production patterns in order to reduce the ecological footprint and efficiently manage shared resources. Fastenal's vending efforts are directly aligned with these objectives as they work to reduce product waste in a business and allow for the reduction of other wastes such as downtime, increasing efficiency, and efficient use of materials.
The idea of the vending program came directly from founder Dan Kierlin. When Mr. Kierlin was only eleven years old, he was working for his dad in his auto supply shop. He realized that the "fasteners were packaged in small boxes similar to the size of a pack of cigarettes," (John Titka, Vending Specialist) and developed the idea of putting fasteners into vending machines similar to cigarettes. Not only was Mr. Kierlin's idea a unique innovation, but his idea of vending in the industrial industry, "was what created Fastenal as a whole," (Keith Nichols, Vending Specialist). Once introduced, the vending program took a few years of hard work to gain momentum in the industry. According to the Fast 500 Vending Case study -Machinery Manufacturing, around 2012 the machines really began to take off. After announced to stakeholders, Fastenal went from having approximately 9,000 active machines to just about 27,000 active machines in a year and is continuing to increase as time goes on with over 100,000 active machines in use (FAST Solutions Vending Case).
Fastenal developed a billing plan for its customers that consists of two fees, FAST5000 Fees and Product Billing. FAST5000 fees an annual cost from corporate while the Product Billing is billed based on product consumption in the machine (Smart Store Solutions Case). In order to have the machines replenished there are minimums and maximums set in the software to determine when customers will need a restock. Fastenal representatives are informed when inventory levels are too low at customer sites and respond accordingly. In order to control inventory consumption at customer sites "allocation codes" are utilized to track who is dispensing inventory, in what quantities, and controlling access to products as well. This form of vendor managed inventory has allowed for a "reduction in consumption by approximately 30%," (John Titka - Smart Store Solutions Case).
Inspiration
When Bob Kierlin started the company, this vending idea evolved to "dispense fasteners out of franchised vending machines lining the walls of unmanned retail stores" (Kieth Nichols), similar to automats. Employee motivation at Fastenal is bolstered by the fact that "the company's technology lineup has expanded from a single model...to 23 specialized devices, bringing automation, visibility, and control to an ever-expanding range of products." (John Titka). Fastenal's dedication to expanding and adapting is a symbol of serving the customer's needs. "The motivation for these machines was all based around a need, the need to reduce spend and offer our customers a program to fit their needs to help them grow so we can grow alongside them" (John Titka). This sense of mission expands beyond the needs of the customer, "... [the mission] is growth through opportunity, and this vending program has allowed Fastenal to grow tremendously and make an impact not only on our customers but society and the environment." (John Titka). This is evident in the aforementioned expansion of Fastenal's technology lineup and the fact that "Fastenal has taken the time to make sure...over 100,000 of these machines in the field...do not use a large amount of electricity, so they have very little to no negative impact on the environment." (John Titka).
Overall impact
Fastenal's utilization of vending machines towards distributing hardware/industrial supplies is an innovation. The company was founded in 1967 with a mission to resell manufacturing supplies to customers. Through installing vending machines in factories, Fastenal provides manufacturing workers the convenience to buy needed equipment on-site.
In the short term, the innovation saves inventories for businesses. Vending machines allow businesses to visualize what they are low on stock, which helps businesses to restock exactly what they need instead of wasting inventories. The innovation also helps customers to save their time. With vending machines, the customers do not have to leave the building for shopping trips, saving their time. In the long term, the innovation increases productivity. According to John Titka, "[the] program has improved our customer's productivity tremendously as well as showing an average of a 30% cost savings on our customer's bottom line" (John Titka - Smart Store Solutions Case). Customers could use the saved time to perform more work, therefore increasing productivity. Since they are directly purchasing from the machine, they could make purchases whenever needed. Therefore, their work would never be interrupted, resulting in increased productivity.
Business benefit
Fastenal has been using their vending machines, and their responsible consumption innovation constantly benefits the business. It benefits the relationships with the customers with "increased efficiency by having consumables at point of use, instead of wasting time to go across the plant to get it from a locked cabinet or supervisor. Not having to physically manage the items themselves, whether it is ordering, putting away, or handing out." (Keith Nichols). Fastenal's vending program also has a great growth rate. It is shown that "[Fastenal's] vending program grows double-digit percentages every single year over the previous year. [Fastenal's] vending program is currently Fastenal's biggest growth driver." (John Titka).
Fastenal continues to use this innovation by allowing customers to have flexibility with their vending machines. In fact, "the software can be as simple or as in-depth as the customer would like. Setting up automated reports helps them monitor their usage. An employee that may be using more than others may have never been taught the correct way to do a task, thus burning through more product" (Keith Nichols). This allows for flexibility on what and where a company would like to use the innovations of Fastenal's product and also saves the customer money.
This innovation is beginning to go global. In fact, "this is already a global innovation, there are many new versions of these machines we have come out with. [And] our machines are multilingual, lowering barriers of entry." (Keith Nichols). Lastly, it benefits the globe by reducing waste and that is a great thing that a business can not only be proud of. For example, "These machines reduce waste, they have the capabilities to restrict employees from overusing products. This lowers the number of supplies in a landfill and increases the amount of money companies can invest in their employees," and "Fastenal has taken the time to make sure these machines are green, so although we now have over 100,000 of these machines in the field they do not use a large amount of electricity" (John Titka).
Social and environmental benefit
This innovation benefits society by increasing the overall efficiency of labor. According to the manager at Fastenal, "[vending machines] allow us to provide our customers with a service that allows our customers to do what they do best (manufacture) while we do what we do best (manage inventory)" (John Titka). Because the vending machines are installed on-site, people have the convenience of purchasing without leaving, so that they could spend their undivided attention and time on bringing values to society. Quantity wise, as the purchasing manager indicates, "Fastenal vending solution increased production within the first month by 10 or 15 percent" (Mike Mason). Fastenal vending machines help manufacturers in large quantities to be more efficient.
Fastenal is very environmentally-friendly. As one manager states, "[considering] our machines use all LED lights and the machine only communicates out, there is very little impact on the environment" (Keith Nichols). LED lights significantly save energy as opposed to other kinds. Therefore, even when Fastenal must use electricity, the usage is minimal. Quantitatively, "our vending machines typically reduce product consumption by 25 to 35%"; according to the director of Supply Chain, "[our] spend on consumables went down almost 40% initially" (Darren Hill). The traditional suppliers would send customers products that they may not need, resulting in wastes. Whereas, vending machines allow customers to directly purchase, so they could order exactly what they want with no waste.  
Interviews
John Titka, Vending Specialist
Keith Nichols, Vending Specialist
Keep this story going! Share below!

Fastenal Company
New Brunswick, New Jersey, US
Business Website: www.fastenal.com
Year Founded: 1967
Number of Employees: 5001 to 10000
The innovation utilized by Fastenal is its inventive use of vending machines. Vending machines themselves are not anything new, however, no other company uses vending machines to distribute tools, fasteners, paint, etc. to the consumer in the way that Fastenal does. Fastenal optimizes the use of vending machines in order to reduce waste in a business and have each consumable be directly linked to a customer or employee at the respective customer site.