New way of Farming is Continue .....
CV. Berastagi Farm
Overview
CV Berastagi Farm in West Bandung is one of the business have focus in exploring farming with an idea this is will be a prototype for bigger purpose in term of developing farming business and helping farming industry in Kabupaten Karo as the ultimate goal. Try to explore more farming product and build up the customer base which is " a healthy minded customer" around jabodetabek with specific channel through Modern Channel. The ultimate target is to bring the success methodology from product development, processes and customer base and implemented it to Kabupaten Karo that in the past 10 years struggling in farming due to Mount Sinabung eruption.
Author
Yoantha Frima
School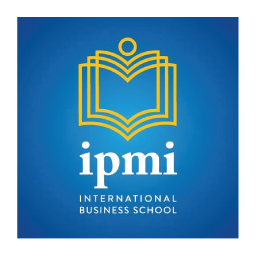 IPMI International Business School
Professor

Amelia Naim Indrajaya
Innovation
Start from the scratch in farming industry as this is was very out of the owner expertise. The Owner expertise in engineering oil and gas for more than 15 years not holding back the target to understand how to established farming business that focus on what customer need. From understanding customer need, try to bring to research and development step how to produce farming product. Try new thing and learn from the others is method try to implement by CV Berastagi Farm. Green House farming is one of the concept choose to be develop with output organics vegetables. Piping method with off the ground method explore to meet customized demand from modern channel that need organics product with generic size and timing of harvesting that more faster and accurate prediction. Green House farming methods unable the farming activity more safety from extreme weather or even dust from mounting eruption. On the ground method also still implement in order to catch scalability of the production output. With successful production method with output that meet customer needed, more product will try to explore especially product with high demand from customer " a healthy minded ".
Inspiration
Green house farming with customize water piping system unable farmers plan the harvesting time quite accurate. Faster in harvesting with specific and customize product of vegetables. Less water consumption and protected from extreme weather. With ultimate target all this concept try to be implement in Kabupaten Karo in helping farmer in that area survive and once again becoming commercial to support economics of the people that live surround that area. This is very a start step to build a strong method of farming with extreme weather and more customer focus instead production focus. In general in will help the economics of Karoness farmer that struggle since 2010 after Mount Sinabung eruption to do farming and produce good quality of product.
Overall impact
The most important things is step by step Berastagi Farm gain knowledge a lot in term of how to engage with customer and what the customer needed. The innovation step has been take in past three years to becoming profitable business even though the scale still limited. Hydroponics vegetables demand in the modern market and Berastagi Farm already known in how to create it in many condition of weather. Supply chain of the product and partnership with major modern channel player will boost future business partner in other area.
Business benefit
Selected as one of supplier by major modern channel hyper-store and become part of their supply chain is the key for farming business. Make to order production base will limited over stock and potential loss in the future and drive business to become more efficient. Better product quality and understand the role of play with major customer will gain now and future business. Continue product development will added revenue as we are the part of the system.
Social and environmental benefit
Green house concept unable limited square of land with higher output of vegetables. Less water and chemicals used will keep environment balance. Creating product that more healthy for end of customer support by professional supply chain of modern channel standard. From social benefit, in the long run its clear the ultimate target is to build farming business in Kabupaten Karo with new methods. Few farmers from Karo area has been work closely in current site as a pilot project and with target more to come in the future along with growth of the business.
Interview
Liston S Depari, Founder & CEO
Keep this story going! Share below!
CV. Berastagi Farm
Bandung, West java, ID
Business Website: None
Year Founded: 2016
Number of Employees: 2 to 10
CV. Berastagi Farm is organics vegetables specialist located in west Bandung area. Partner and supplier of major modern channel hyper-store for vegetables product within jabodetabek area.
Having ultimate target to rebuild farming industry at Karo area North Sumatera to become sustain business and more commercial.