Meals, Shelter, and Hope
Market Street Mission
Overview
Everyone that works in Market Street Mission is involved in the innovation. They contribute their time, patience, and care for the people that walk through their doors. Market Street Mission being around for so long has an extensive reach in the community and that builds trust and creating many donors. Market Street Mission has approximately 30,000 donors in their database. Like any other organization, Market Street Mission effectively and continuously communicates with their donor pool, so that the organization stays standing on their feet. Staying in contact with their donors and community, social media has become a huge part in their organization to get the message out quick and easy. Two of the UN Sustainable Development Goals is to end poverty and hunger. That is what Market Street Mission is doing. They are offering shelter, food, and programs to get those in need back on their feet. It is hard going back to your old life, so Market Street Mission helps you in skills that are essential for getting a job
Author
Bilal Contractor
School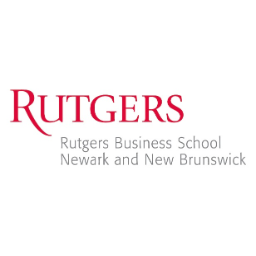 Rutgers Business School
Professor
Joseph Markert
Innovation
What really inspires the people at the Market Street Mission is seeing men turn their lives around and become productive members of society. Gordon Dahl says, "Witnessing life change is why we do this." As a non-profit and religious organization, a lot of what they do is based on faith. Their inspiration comes from seeing men transform into entirely new people, helping people overcome addiction, homelessness, and the hungry. The main goal of the mission is to bring men who have struggled with homelessness or addiction to the light of Jesus Christ. The inspiration that the Market Street Mission comes from the idea of helping people get back on their feet, and finding, as Gordon says, "a new life." This is one of their major ideologies they follow by. They want drug addicts, homeless people to be full functioning people in society. Their mission is to see people have a great life ahead of them and all the happiness they deserve.
Inspiration
Market Street Mission is a business innovation, in itself being a service. This service attacks a problem in poverty and addiction. Along with helping the community and raising awareness in the opioid epidemic. Through providing meals and a place to stay overnight, Market Street Mission wants to reach out to those that need help and counseling. Market Street Mission has a strong history being 130 years old and plays a part in its innovation. It started off as something small and now has contributed to a huge impact on the community and everyone involved. Evelvating people past addiction and bettering themselves created motivation and purpose for doing this innovation. Changing the lives of a person and seeing that they can be something more than just an addict creates something meaningful.
Overall impact
The qualitative impact that Market Street Mission has had on its society can be seen not only in the changed lives it helps produce, but also in the people in their communities whether it be by donations or volunteering. Gordon Dahl, Director of Retail for the Market Street Mission, believes that this is an integral part of the process, saying, "People of all walks of life can come in to our thrift store and make purchases at reasonable prices, and their contributions help those in need." The qualitative impact is also help bring joy to people who are fortunate enough to support the poor people because they showing care and passion for other people. Gordon says the qualitative impacts of the organization, to them, are realized by witnessing life-change, as he states, "there is nothing more gratifying for us as an organization that to see people's lives changed." It also brings joy to the poor people because they are getting a meal and a place to stay plus clothing. The qualitative impact is that Market Street Mission is a company that seeks to ensure the well being of the community in which it serves, providing "meals, shelter and hope," as Gordon says.
Business benefit
The short term effects of the Market Street Mission is that the people getting help will be healed. Short term effects are that men get life skills that they learn to use it to their advantage to get jobs, so that they can support their families. Another short term effect is that people start to realize their potential and place in society. This will help boost their morale to live and not return to their bad ways again. The long term effect is that not only are they made to be better in society as a whole but they are also made to be better for their families which in all helps the community be brought back into a balance. Also long term effects are that the Market Street Mission helps bring the community together as one helping each other out.
Social and environmental benefit
The quantitative impacts from the Market Street Mission, as stated by Gordon Dahl, are "hard to measure on paper," due to the fact that quantizing life-change is not easily done. Gordon goes on to mention that , "the thrift store is part of the overall program...generating 1.2 to 1.3 million dollars a year in revenue." The thrift store allows people to buy goods at inexpensive prices, which in turn helps the cause of changing lives.
Interview
Gordon Dahl, Director of Retail
Keep this story going! Share below!
Market Street Mission
Morristown, New Jersey, US
Business Website: www.marketstreet.org
Year Founded: 130
Number of Employees: 51 to 200
Serves the community providing meals, shelter, and hope to those in need, while also providing a life-change program to individuals in need of recovery services.