Lotion for Change
LUSH Cosmetics
Overview
LUSH's mission is to make their products by hand with only vegetarian ingredients and little-to-no preservatives. Through their transparency and open commitment to sustainability, LUSH clearly conveys their commitment to natural, vegetarian, cruelty-free products for the use of everyone. Lush also has multiple charitable and sustainable initiatives.
Authors
Rebecca Beers
Samith Afzal
Ronald Byrd
School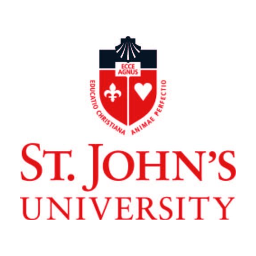 St. John's University
Professor

Charles Wankel
Innovation
The company Lush is a product of years of innovative thought, transparency, and identity. The original founders first began their cosmetic journey in the early 70's at a small company named Constantine & Weir. As the founders veered away from the small company and started their own business called Cosmetics to Go, they gained innovative and creative freedom. Within this business, the founders wanted to focus on fighting against animal testing, and would only work with suppliers who were against it. Simultaneously, they were also funding animal testing alternatives. Cosmetics to Go would eventually go bankrupt, but would be the gateway to the company known as Lush. Lush's identity is centered around freshness, quality and simplicity. All cosmetics produced by Lush are made with fresh, quality ingredients, are never tested on animals, and are sold fresh to customers. Lush has more than 250 shops across North America, and through their philosophy they have saved countless animals by refusing to work with animal testing suppliers. In addition to their fight against animal testing, Lush also has multiple charitable and sustainable initiatives.
Without innovation, Lush would not be as unique as it is. The founders of Lush began to innovate and create once they left Constantine & Weir and started Cosmetics to Go. First, the creation of new, never-before-seen products, which included bath bombs, solid shampoo bars, and massage bars. The founders did not stop there, using their popularity and power to fight against issues that concerned them like animal testing. When Lush was established, we can see that their simplistic design was an innovative step that not only helps their business but also aids in the causes they were looking to help. Playing with ingredients to continue to create great cosmetic products without using anything that could harm the environment. Getting rid of extra packaging helped to give them an identity, while also getting rid of extra waste. When buying a Lush product, the product description details everything in the product, promoting not only transparency but also showcasing the innovative thought behind each Lush product.
Specifically, the Charity Pot lotion that LUSH has is an extremely innovative product to the beauty world. Charity Pot is a lotion that has sustainable and ethically sourced ingredients from the company's sustainable agriculture projects, in addition to having all the proceeds go to charity. This money goes directly to the charities that LUSH works with, all being grassroots charities.
Charity Pot Lotion in stores.
Inspiration
When asking the charitable givings manager of one of the retail locations, they told us, "The inspiration behind Charity Pot and all of LUSH's campaigns is exactly that, they are a campaigning company and want nothing more than to get out there and make a difference without just talking about it."
Overall impact
Since its start, "Charity Pot has donated over 33 million dollars to 2450+ grassroots charities in 42 countries," according to LUSHusa.com. They also continuously improve the product and make it even more impactful. In 2014 the product was reformulated to include seven ingredients from Sustainable Lush Fund projects around the world.
Lush has been able to expand their reach and business through their promotional campaigns. Lush's promotional campaigns are carried out by advertising its core beliefs via its website and its email newsletters. The campaign has been successful because it has been able to capture the souls of many by emphasizing its main goal which are charity, supporting the environment, people and animals, and doing good through their Charity Pot program. Lush's main target audience is women between the age of twenty five to thirty five and teenagers, mostly since they are the ones that buy facial products. The company has less men than women as customers, since women are more willing to pay more for facial products. Hence, by buying the lotions, a donation always goes to the Charity Pot program. Lush has a great company-customer relationship and in this way, the sales are always great. For example when one enters the stores, they are normally given free samples of a product and if the customers like it they will purchase it.
Business benefit
Lush has been beneficial to other organizations, as their Charity Pot funding has been able to support local organizations around the world that work to resolve the issues of animal protection, environmental justice, and human rights. Individuals also benefit from this, and Lush believes in equality for all individuals around the world, which is a good thing since we are all born equal and human rights are innate. When meeting with one of the charitable givings managers for one of their retail locations, Rebecca, she commented on all the good that Charity Pot does. "Charity Pot does a great job of highlighting [LUSH's sustainability]. Different ingredients come from different areas, where we work with the communities so that the workers there are making a fair wage, the ingredients we get are top quality and that the environment is not only protected but bettered along with the communities surrounding it at the same time." She also let us of some examples of LUSH's sustainable farming bettering the communities it operates in. "Our aloe in our Charity Pot comes from a women's lead organization in Kenya! It's a great example of the bettering of the community and providing opportunities while also having ethically sourced and top quality aloe."
Social and environmental benefit
This innovation is all about benefiting society and the environment. Charity Pot's grassroots charities that it funds include charities that advocate for LGBT+ rights, improving marine life, providing aid after the earthquake in Haiti, and promoting clean water, just to name a few. There are around 1800 charities that LUSH works with, all being grassroots and needing of support. There are endless different things that LUSH and the charities they partner with support. LUSH is very specific on how they adopt Charity Pot partners so that those who need the support will gain it. According to their website, their funding goes to "small, grassroots groups in North America and around the world that work on the root cause of issues and create long-term, sustainable change. They can be registered and unregistered charities, non-for-profits, community and indigenous organizations with an annual revenue of $500,000 or less."
In addition to the collaboration and funding of grassroots charities, LUSH also uses its charity pot along with many other products to support sustainable agriculture. The 2014 reformulation included 7 ingredients from Sustainable Lush Fund projects around the world, including ylang-ylang oil, moringa oil, geranium oil, fresh aloe, shea butter and fair trade organic cocoa butter. These ingredients are grown through LUSH's sustainable fund which works directly with the communities that LUSH sources their raw materials from in order to have a more supporting relationship. This allows LUSH to make sure that the ingredients are being harvested ethically, while making sure that those workers are paid a fair wage and giving back to them through investing two percent of the amount that they spend on raw materials and packaging back into the communities that they gain raw materials from.
Interview
Rebecca Sussman, Charity Pot Star (Charitable Givings Manager)
Keep this story going! Share below!
LUSH Cosmetics
NY, NY, US
Business Website: lushusa.com
Year Founded: 1995
Number of Employees: 10000+
LUSH Cosmetics is a cosmetics company that provides customers with products made from ingredients that are sustainably and ethically sourced, while also creating good for the environment and the communities they work in. They do this through ethical buying, campaigning and donating to charities they work with.