Innovation of Shaanxi
Shaanxi-Style Restaurant
Overview
The innovation of this restaurant is that it does not use bagged noodles sold in supermarkets and uses hand-made noodles made from whole wheat and vegetables, greatly reducing the use of packaging bags. Organic vegetables that do not use pesticides are also one of the reasons for the company's sustainable development. Most catering industries ship ingredients from a distance at a fixed time. However, the company chose to buy ingredients from the nearest place.
Author
XI LI
School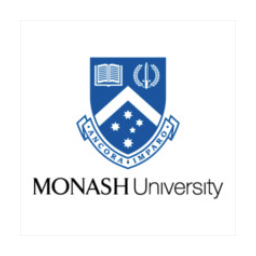 Monash University
Professor

Gitanjali Bedi
Innovation
The packaging bags are not easily broken down by natural microorganisms, and it is difficult to recycle, causing great harm to the environment. According to research, people who eat a lot of white rice or pasta increase their risk of muscle disease and cause muscle degradation over time. Wheat flour can lower blood pressure, prevent a range of heart diseases such as arteriosclerosis, lower cholesterol, and the fiber in it can improve cell health (Daniel, 2011). Pesticides cause various diseases such as cancer. Children's exposure causes autism and psychological defects. Pregnant women eat foods containing pesticides, which will affect the fetus (Bidhuri, 2018). The company's raw materials are also obtained locally, thus eliminating the need to transport raw materials by truck, thereby reducing environmental pollution caused by transportation.
Inspiration
The creation of this restaurant was inspired by the founder's affectionate nostalgia for his hometown and a desire to carry forward Shaanxi culture. Founder Jack Liu came to Australia more than two decades ago. He tried many different businesses and encountered many failures and setbacks. He came to another country by himself and had deep affection for everything in his hometown of Shaanxi. Shaanxi is not only the starting point of the Silk Road, but its noodles are also known as one of the ten wonders of Shaanxi. So he got inspired and found his place. He wanted to carry forward the food culture of this ancient city, and he said he wanted to make the best noodles. He is not only the owner of this restaurant, but also an advocate of Shaanxi culture. The reason why he uses hand-made vegetable noodles is not only to convey deliciousness to customers, but also to bring health to everyone.
Overall impact
This store has a positive impact on the surrounding community, customers and the environment. The long-term impact is on the environment. Not using packaged noodles purchased from supermarkets can reduce damage to soil and animals. This company is good for many Shaanxi people in the surrounding community. They can't return to China for a long time, they can taste the taste of foreign land. The restaurant was also successful in Glen, and the founder wanted to open another branch. Since this restaurant is purely handmade noodles, many other companies are imitating and trying to follow up. So the short-term impact is to make this restaurant more profit.
Business benefit
1. Cost Saving
According to my observations, their restaurant used task lights, and corridors, toilets and storage rooms that were not used were closed. The toilet does not use paper towels to wipe their hands, but uses a dryer to avoid wasting paper. These have resulted in resource savings for the company and the environment, which has reduced the company's costs.
2. Greater benefit
There are dozens of dishes on their menu to choose from. These dishes are cheaper than the surrounding restaurants. Some customers who come alone need to pay a dozen dollars for a bowl of noodles. As a result, although their company's profit per dish is not large, the passenger flow is very large.
Social and environmental benefit
This restaurant's local acquisition of ingredients has reduced traffic pollution to the social environment. According to data, burning gasoline releases carbon dioxide into the atmosphere, which in turn combines with other gases to cause global warming (US EPA, 2019). Reduced use of transport will reduce greenhouse gas emissions. Corporate toilets do not use a lot of paper towels to wipe their hands, which also brings benefits to the social environment. Blind use of paper will cut more trees, and trees will release oxygen to help us avoid global warming. Packaging bags affect agricultural development, and mixing in the soil will affect crops' absorption of nutrients and moisture. Animals swallow bags as food, causing death. The impact on society is this authentic specialty restaurant with a bit of fast food, people can solve a meal in a short time and spend little money to enjoy healthy and delicious food.
Keep this story going! Share below!
Shaanxi style restaurant is a special snack bar that inherits the food culture of Shaanxi, China. Shaanxi cuisine has the longest and richest culinary history in the world. According to data, Shaanxi cuisine dates back to the Western Zhou Dynasty thousands of years ago. Due to its local environment, pasta has become its healthiest and richest ingredient. The owner of the restaurant is Jack Liu . He has always insisted on making unique local handmade noodles, using vegetables without pesticides and pure wheat flour to make noodles, the purpose is to continue to inherit the most natural nutrition of handmade noodles.