Innovation and Inspiration
Starbucks
Overview
Starbucks is an organization that defines modern cafe experience. Starbucks' primary mission is to inspire and nurture the human spirit – "one person, one cup and one neighborhood at a time." Ethisphere Institute has recognized Starbucks' innovative way to market its products and service by awarding them with The World's Most Ethical Companies for the 12th year in a row. Their innovative beverages and overall perspective on social issues like hunger, poverty, and education have made this company the success it is today. With fun, new trendy drinks like the limited-time Unicorn Frappuccino, or the seasonal drinks that everyone eagerly waits for during the holidays. The company cares for its consumers by providing a service that offers a sense of community and comfort.
Starbucks strives to make a positive social impact while it refers to many UN Global Goals. Starbucks announced the idea of creating "adult sippy lids," which reduces the use of plastic straws. In 2018, Starbucks announced the move to eliminate more than one billion plastic straws per year from Starbucks stores by replacing them for sippy lids. Although plastic straws are made from polypropylene, a recyclable plastic, most recyclers will not accept them because of its small and thin size. Meaning that plastic straws will get tossed in the garbage, ending up in landfills and polluting the ocean. When plastics like straws end up in landfills, they become brittle and break into smaller pieces, called microplastics, which can be eaten by organisms, like turtles. According to the New York Times, 9 million straws and stirrers were picked from beaches and waterways. Because Starbucks' goal is to replace plastic straws with sippy lids, it has earned the company $22.4 billion in revenue, making it one of the largest businesses to announce it would eliminate plastic straws.
Author
Beatriz Borges
School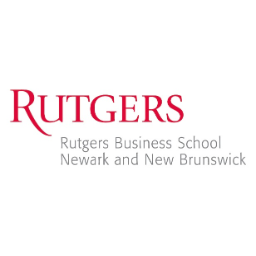 Rutgers Business School
Professor
Joseph Markert
Innovation
Andy Corlett, director of global packaging solutions and innovations was involved in developing the clear recyclable lid for Starbucks' new innovation. He also designed packaging for other companies including, L'Oréal and Proctor & Gamble. He wanted to create something that used up less plastic but was still recyclable unlike the straws previously used. Because the innovated lid was 100% recyclable, Corlett excitedly claims that one lid is going to be used millions of times. In order to develop and implement the innovation Starbucks had to react to the uproar in public awareness for sustainable packaging. According to Phylicia Price, the manager of Starbucks in Union, NJ, the new lid was modeled strongly after the traditional lids used on hot drinks, "so when we first saw them, they seemed very familiar and it was easy to adapt to them".
Internal stakeholders such as employees and managers became interested in the idea. Mrs. Price and her employees told us the appreciation that they have for their company in bringing awareness to important issues in terms of sustainability, "We are proud to work for a company who cares for the environment and wildlife as much as we do". External stakeholders like consumers also gave their input. Since many people do consume Starbucks, we randomly asked friends and families for their thoughts on this new and exciting innovation. Many consumers claim that the idea eliminates waste which they enjoy, "sometimes finding trash can for the straw wrapper can be stressful".
Inspiration
Starbucks alone became motivated to make oceans and landfills more environmentally sustainable by preventing the use of one billion straws yearly. Forbes mentions a famous video of a sea turtle having a plastic straw stuck in its nose. According to Forbes, it had more than 30 million views, which led to a much greater awareness of recycling and appreciation for wildlife. Starbucks is motivated to eliminate all use of plastic straws by 2020 and to prevent any more plastic from entering the oceans, harm wildlife, and pollute the earth.
Overall impact
The impact of eliminating all plastic straws and replacing them with 'adult sippy cup' lids is a change that eliminates more than one billion plastic straws globally per year which finds its way to landfills and the ocean. The differing quality that Starbucks introduced with this innovation is that the lid is fully recyclable and eliminates the increasing presence of microplastics ingested by marine life, ecosystems, and the environment. On a bigger scale, Starbucks took a small approach to a broader issue and spread awareness of the issue in plastic usage globally. This invited celebrities, cities and large companies such as McDonald's and Hyatt hotels, to share the responsibility and efforts in eliminating the harm in single-use plastics.
Business benefit
Starbucks fits the UN sustainable development goals. The innovation is inspiring the human spirit. "One person, one cup and one neighborhood at a time". Starbucks' innovation beverages on social impact like hunger, poverty, and education are the reason for its success. Accomplishing UN sustainable goals is because of the development and embracing growth.
Starbucks also secures funding for its innovation. Their mission provides countries with clean water access. They fund 5 pennies for everybody of water sold. They have raised $13.8 million and benefited thousands of people. Starbucks is helping many people see the positive in the world.
In the interview with Phylicia Price, we asked her how she felt about the innovation Starbucks have recently implemented. She stated, "I have always been fond of helping the community with its environmental needs." Through analyzing the quotes from the organization's management and the interviewees their inspiration comes from the ability to achieve environmental sustainability through the reduction of plastic straws. With the opportunity of reducing one billion plastic straws, Starbuck's employees are working diligently to distribute adult sippy lids with the majority of the drink they sell. Not only is Starbuck is helping individuals get through their rigorous day, but they are also giving back to the natural environment. Overall, Starbucks ' employees are inspired by the idea of maintaining the natural environment.
Once again, Starbuck's primary mission is to inspire and nurture the human spirit – "one person, one cup and one neighborhood at a time." The innovation reveals the purpose to reduce waste in our natural environment. With the introduction of adult sippers, the demand for straws declines immensely. As a result, with the decline of straws, it will lessen the amount of garbage disposal needed in our environment. Leading to decreased pollution, decreased costs on waste management, and a cleaning habitat for us to live in.
Social and environmental benefit
Throughout its thousands of stores, Starbucks always believed it can and should have a positive impact on the society it serves whether it be short term or long term. They aim to help people thrive through their high quality, ethically purchased and responsibility produced products whether it be in the form of coffee, tea or a manufactured good. In the long run, Starbucks touches more than tastebuds, it touches communities in need of service and creates a place for public conversation. Their investment in creating opportunities for individuals through education, training, and employment is one that they envision as 'all part of being a good neighbor and sustainable company' that can balance profitability and social conscience. In our informative interview with Starbucks staff, it was evident that the individuals embody the mission statement and commit to the innovation of reduced waste. They shared that not only are they conscious of waste, but they take specific measures to do so such as double-checking orders with customers to ensure a product does not have to be thrown away and restarted, using double the plastic necessary. Their consideration for the growing movement to ban single-use plastics is present in every venture because it is fueled by the idea of creating a product that makes consumers proud and a part of such a movement that is creating a better environment for tomorrow.
Interview
Phylicia Price, Manager
Keep this story going! Share below!
The very first Starbucks opened in 1971 with the name inspired by Moby Dick and the seafaring tradition of early coffee traders, hoping to achieve two things: 'share great coffee with friends and help make the world a little better'. In 1981, the current chairman and chief executive officer, Howard Schultz, walked into a Starbucks store and was instantly captivated by its ability to create an experience far beyond a cup of coffee. Within 2 years, he joined the company and traveled endlessly to Italy to recreate its romantic coffee experience in the United States. Decades later, their mission remains the same, 'to inspire and nurture the human spirit – one person, one cup, and one neighborhood at a time'.