Ingraining the local Community into the Gastro Pub Business
The Fat Duck Gastro Pub
Overview
The food service industry is extremely competitive and small businesses are often faced with razor thin margins while competing against corporate chain restaurants that can depend on a vastly greater network of resources. Fat Duck's solution to this was to create an establishment that has now become a part of the local community. They have innovated a business process that has ingrained their Pub to the local community, creating a brand for themselves that gives them a unique competitive advantage against larger chain rivals.
Authors
Akeb Khan
Steve MacLea
Martin Paszkowicz
Mitchell Ogilvie
Momith Hossain
School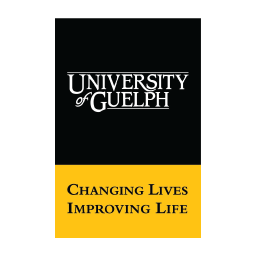 University of Guelph
Professor

Ruben Burga
Innovation
Most of the competitors in this market are corporate chains, that have access to greater funding, vast logistics and supply networks, and even their own dedicated marketing departments. This means that businesses such as the Fat Duck have to compete on razor thin margins while maintaining perfect food quality and taste. Often times this results in almost no budget for advertising or branding for small businesses similar to the Fat Duck.
The Fat Duck Gastro Pub has various small initiatives that it undertakes, which has helped it to become a native brand of the Guelph community. This is because the business realized early on that one of the best ways to ensure that they get customers, is to create a loyal base of repeat customers from Guelph residents. The owners of the Pub introduced several initiatives such as offering education support through co-ops and apprenticeships that work towards the Sustainable development goal 10 of Reduced Inequality, and do their best to rely on local suppliers instead of cheaper international alternatives. This has allowed a connection to develop between the people of Guelph and the business itself. Over time this has resulted in a loyal following, and a large number of customers that frequent the establishment on a weekly basis. Meaning that the businesses costs for customer retention has decreased to almost zero. In addition to the fact that, whenever the company launches a new item or product they have access to word of mouth marketing thanks to the following that they have already built.
Furthermore, the initiative the owners took when they collaborated with "Soup Sisters"- a support group they are a part of, has created a sense of purpose that elevates the business from just being a regular pub. The importance of this point was highlighted early in the interview when Josh mentioned the competition from businesses such as The Keg and Shoeless Joe's, and how the Fat Duck's community involvement separates them from other businesses operating in the vicinity.
Inspiration
Josh Campbell, owner/head chef of the Fat Duck Gastro Pub, had always been a community activist as he stated in his interview "The family atmosphere and just getting involved in the community stuff was one of the biggest reasons. Also, the food and the people that come in and stuff like that was a massive reason for me wanting to become part of this business." Furthermore, his passion for cooking combined with his ideology of giving back to the community inspired him to run this community centric pub. In addition, his strategy of ingraining the locals into his business gave him a unique advantage over the larger pub chains that operated throughout Guelph - "We have a lot of community involvement and deal with a lot of people that live around the city and a lot of different stuff like that, sporting and everything else. So that's one of the big things that separates us from some of the businesses around." - Josh.
Overall impact
Fatduck's innovative community centric approach played a big role that benefitted both his business and the society around him. The pub's approach towards the innovation made it a one of a kind community pub. This resulted in word of mouth marketing in the Guelph community, cutting down his marketing costs and gaining a loyal customer base. The ethically sourced ingredients and raw materials from local suppliers played a major role in improving the community business economy.
Furthermore, small initiatives undertaken by the pub such as providing co-op and apprenticeship allowed people from Guelph to be a part of the pub's work culture. Their approach of relying heavily on the local supplier over cheaper international supplier options, gave the community a feeling of belonging. This inturn, has spiked the loyal customer base dragging down the customer retention fee to zero.
The collaboration of Fatduck with soup sisters helped provide food for women in crisis shelters all over guelph. This not only benefited the reputation of the business but also helped run a non profit to operate in the city. Overall, the entire approach had significant positive impact on both his business and the community he was brought up in.
Business benefit
The Fat Duck's innovative way of ethically purchasing, producing, and delivering high quality local ingredients has largely benefited them as a business in the local community by attracting a loyal customer clientele. It is very important for the success of a business to establish a loyal customer base as this is what will help them to grow as a business in the community and to build a greater local customer clientele. By providing the Guelph community with quality food dishes, made fresh with local ingredients, purchased from local businesses and farms in and around the city of Guelph, it has boosted the Fat Duck's reputation and advancement in the community.
Supporting the local economy has greatly benefited the Fat Duck Gastro Pub in multiple ways. It shows the local people that the Fat Duck is way more than just a pub, they're not just another sole profit-motivated business. By supporting the local economy, customers can appreciate the quality of the fresh locally harvested ingredients, which has customers coming back for more. Backing other local businesses makes it evident for people to see that the Fat Duck is trying to grow the local community in a positive way. They try their best to stick with local ingredients, regardless of the higher prices they have to pay. Simply by using local ingredients, word of mouth marketing is being translated to other potential local customers who admire businesses that are locally supportive. Over the years they've been competing against other local restaurants and pubs, the Fat Duck Gastro Pub has realized that their involvement in the community and their support of other local businesses and farmers has been a major key to their success in creating and maintaining a loyal local customer base.
Social and environmental benefit
Over the last 13 years the Fat Duck Gastro Pub's supportive involvement in the community and local economy has considerably benefited the society and environment in Guelph and in the surrounding cities. According to the United Nations Sustainable Development Goals, the Fat Duck accomplishes 7 of the 17 goals, which shows us that they're a very socially and environmentally conscientious business. The Fat Duck's initiative to use local ingredients in their dishes has helped other local businesses in the area to flourish, as they rely on one another to be sustainable businesses in the community. Trotter's Butcher Shop located in downtown Guelph is a perfect example of a local business that the Fat Duck supports. They choose to entrust local businesses and farmers that seem to have similar ethical and environmental values. The Fat Duck values getting they're ingredients as ethically and environmentally friendly as possible. Choosing to steer away from fish farms is an excellent example of this, as they're trying to avoid causing any ethical or environmental wronging.
By choosing to support local farmers, the Fat Duck is contributing to boosting the local economy and to keeping local farmers in business. They're also helping to reduce the environmental impact that is caused by transporting ingredients and products from further destinations. Because the Fat Duck chooses to work with local businesses and farms, the environmental impact is a lot less compared to them outsourcing to have ingredients and other products imported from different provinces or countries. While demonstrating supportive involvement within the local community, the Fat Duck also benefits the society as they give students and employees an opportunity to gain a quality education in the industry. They make great efforts to reduce inequalities and eliminate hunger within the community by supporting local initiatives to help those in need.
Interview
Josh Campbell, Owner/Head Chef
Keep this story going! Share below!
The Fat Duck Gastro Pub
Guelph, Ontario, CA
Business Website: www.fatduck.ca
Year Founded: 14
Number of Employees: 11 to 50
The Fat Duck Gastro Pub is an independent gastro pub based in Guelph that has been catering to the local community for the past 13 years. The business was founded with the goal to provide global array of dishes, while supporting the local economy by sourcing through domestic suppliers and has become a landmark for the Guelph community.