INFEST and Created Project of Flores
Indonesia Ecotourism Foundation
Overview
Waerebo is one of the traditional villages with authentic characteristics. It is located in the District of Manggarai in Flores Island. The daily lives of the people there with their unique traditions and well-preserved ancestral objects, as well as the beautiful nature around the village, form the main assets for tourism development there. The people of Waerebo have started to record visits to their village since 1994. In 1997, a British anthropologist, Catherine Allerton came to the village and began writing about Waerebo. Since then, Waerebo started to receive more international tourists. This made a local named Martinus Anggo come up with the idea to get more income from tourism. Initially the villagers resisted the idea. As time went by, however they started to realize how tourism could bring benefits to the village. Unfortunately, infrastructure to and in Waerebo was still poor. This made Waerebo less attractive to visitors who prefer to go to Komodo Island instead.

Author
Patty Lastri
School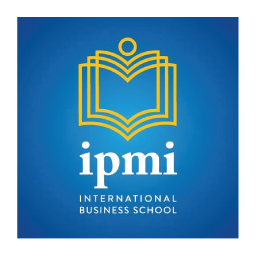 IPMI International Business School
Professor

Amelia Naim Indrajaya
Innovation
Ary Suhandi and Wita Simatupang are 2 of the board members of Indonesia Ecotourism Network Foundation ("Indecon"). Ary has been involved in ecotourism since late 1990's whilst Wita is an architect and urban planner. Ary has been known to Waerebo's leaders and villagers since 2005. He was asked by the people of Waerebo to assist them when Waerebo's heritage houses started to draw attention from Jakarta-based architects in 2008. These architects committed to help reconstruct and revitalize the houses. They also managed to publish a book: "A message from Waerebo : the birth of architecture of nusantara."
Indecon then continued the project through the INFEST Project, which stands for Innovative Indigenous Flores Ecotourism for Sustainable Trade. This project was funded by the European Union ("EU") from 2013-2016 with value around EUR 600 thousands. INFEST built local capacity in tourism, strengthened local tourism organizations and facilitated the community to develop travel plans and packages. Promotional events are also held under the project in collaboration with local travel agents. These all done by Indecon staff, which consists of 6 moving staff who are Jakarta home-based (including Wita and Ary), 2 field staff, and other expert staff hired by Indecon. The INFEST project has managed to significantly increase the numbers of visitors in Waerebo from 425 people in 2011 to more than 3,741 people in 2015.
Given the promising progress of Waerebo, in 2016 Indecon managed to obtain another grant from the EU to continue the project. The new project called CREATED, stands for Creative Entrepreneurship for Accelerating Tourism and Local Economic Development. This time the area was expanded, not only covering Waerebo, but all 3 districts in Flores Island. Now Flores tourism has gained more popularity so that whenever people visit Flores, they not only focus on Labuan Bajo and Komodo Island, but also Flores Land Tour to Waerebo, Ruteng and Bajawa.
Both INFEST and CREATED have managed to promote at least 3 UN SDGs: Number 5 (gender equality), No 8 (decent work and economic growth) and number 12 (responsible consumption and production pattern) .
Inspiration
Prior to joining Indecon Foundation, Wita was a professional architect and urban planner. She also taught in University of Tarumanegara. She ran her own architect office with several other partners. Because of her passion in community development, she sometimes had related projects in Java area.
It was Yori Antar who first introduced the beauty of Waerebo to the architecture world in 2008. Wita was one of these architects who were very fascinated by it. She then decided to collaborate with Ary from Indecon to promote Flores and assist in seeking funding for the development of the area.
Following her passion to the community development field, she then decided to fully commit to Indecon projects by joining the board. Her architect office sometimes has contributions to the project as well, especially in relation with revitalization and reconstruction of the traditional villages.
Overall impact
Based on the data, numbers of visitors to Waerebo has increased from around 2000 people in 2014 to close to 8000 in 2018, whilst numbers of overnight visitors (spent at least 1 night) has increased from 3723 people in 2016 to 8157 people in 2018. Revenue generated in Waerebo is IDR 2.4Bio from service and IDR 600 mio from goods produced by Waerebo's people.
A significant result for people in Waerebo is that they have new skills to further develop their village :
- Capability to host visitors (both local and international)
- Capability to produce goods for the visitors: souvenirs and food from their own natural resources
- Better financial or income management. Now they have more funds to provide better education for their children .
Business benefit
Indecon Foundation's main business is community development. The source of funds is mainly from the grantors or state budget depending on the type of project. In order to be able to propose for a grant, they have to obtain a support letter from the local authority where the project is located. As such, Indecon needs to build a continuously close relationship with the locals, whether they are traditional leaders or influencers in the area, long before the project starts. This is a very important element of this business model, to ensure that there will be no rejection from the locals when they already obtain the necessary funds.
Sometimes they need to hire experts from a different field. For example, in both INFEST and CREATED, they hired an expert in food technology to assist the locals to convert their rich natural food resources to food that can be consumed by the visitors. They also needed to hire an expert in agriculture to enhance and increase the production capacity of the plantations.
What Indecon does is mainly to build a strong foundation for the development of one area. Usually, once Indecon completes one project, the area will attract the government or other investors to continue what Indecon has built. Of course, the one who benefits the most is the local people. Unlike a corporation, Indecon is considered a 'non-profit organization'. However, Indecon is actually making a profit through its networking and high expertise in the field of community development.
Social and environmental benefit
With the increase in popularity, Waerebo received special attention from the Government. As such, they received a budget allocation for further development of infrastructure, which will enable them to attract even more visitors to come to Waerebo. Waerebo also started to gain popularity in social media, which also bring more benefits to the area.
Nevertheless, the people of Waerebo will keep their tradition intact, as they have been doing since their ancestors. The heritage is preserved whilst allowing visitors to enjoy the beauty of Waerebo village.
Interviews
Ary Suhandi, Founder
WIta SImatupang, project manager
Keep this story going! Share below!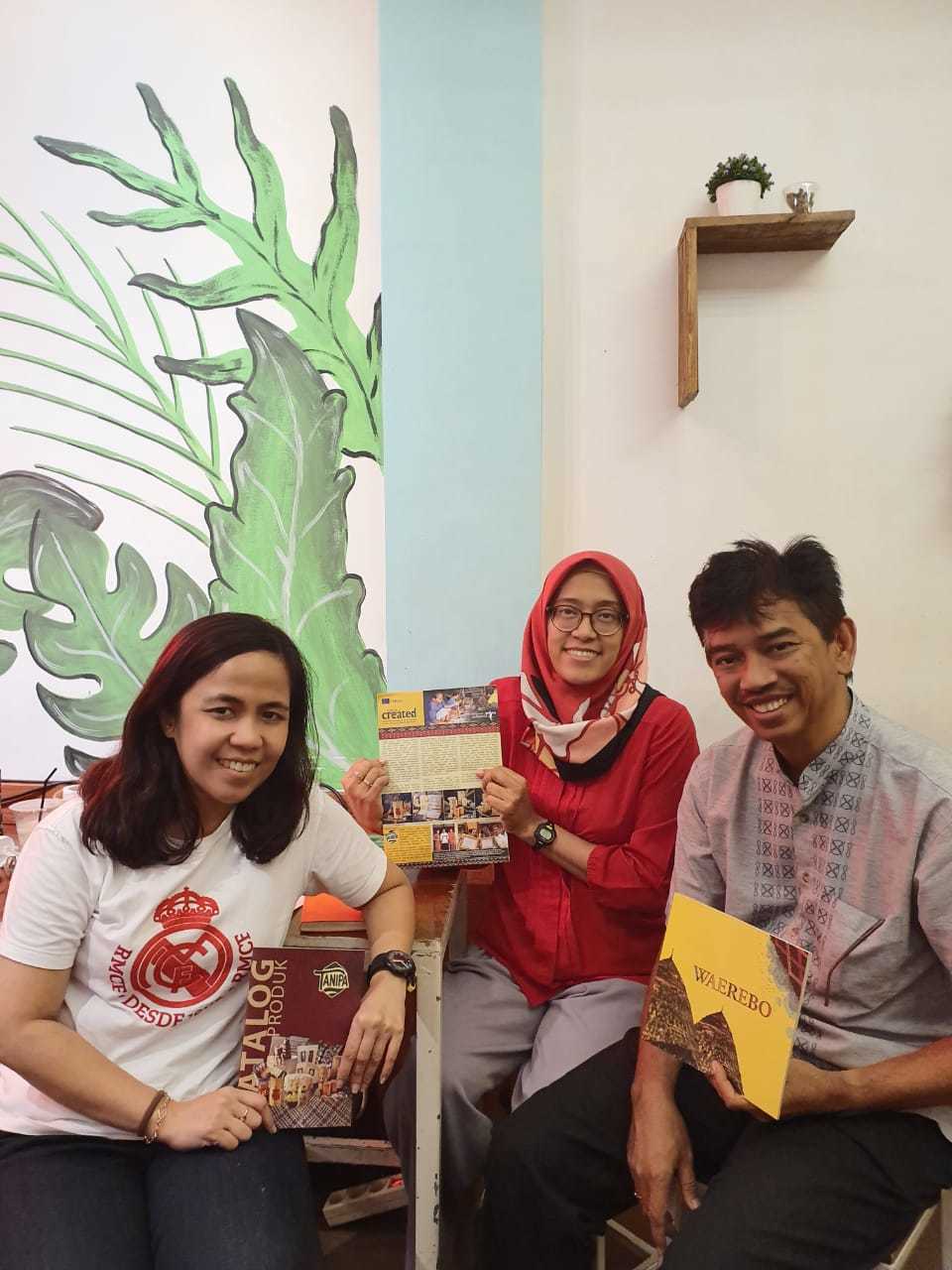 Indonesia Ecotourism Foundation
Flores, East Nusa Tenggara, ID
Business Website: http://www.indecon.or.id/en/
Year Founded: 1995
Number of Employees: 2 to 10
Indonesian Ecotourism Network (INDECON)
Indecon is a non government organization focused on developing and promoting ecotourism in Indonesia. Established in 1995, Indecon has been supporting and facilitating communities, private sectors, and government to develop ecotourism.
In order to strengthen the ecotourism network, Indecon established regional ecotourism forums involving many stakeholders: local government, tourism industries, and local communities.Through its national and international networks, Indecon has been able to promote ecotourism in Indonesia to international communities.