Overview
Take initiative and lead by example. TD Bank hopes to lead the fight on climate change and world hunger. By both cutting back and giving back.
Authors
Jeff Ward
Ahmed Suqi
Syedosama Jaffery
saray zarate
Nishita Desai
School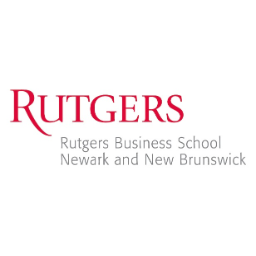 Rutgers Business School
Professor
Joseph Markert
Innovation
T.D. Bank, a major bank known nationally, has an ambitious goal of ending poverty and world hunger while boosting economies in local communities. This goal came with a well-developed plan of charities to accomplish their goal. The three charities all contributed towards T.D. Bank's three goals, Miami Dade College's Jumpstart Microenterprises Initiative, which helped small business owners learn new techniques to expand their enterprises. This allowed for more job opportunities, therefore decreasing the unemployment and boosting the economy of communities. The Gateway Community Development Corporation plays a crucial role in ending world hunger. This organization partners with food pantries and soup kitchens, which provides a continuous supply of food. Lastly, T.D. Bank partners with financial clinics to ensure that families do not fall under the poverty line. One complex aspect of T.D. Bank's goal to end poverty is ensuring families in poverty can receive financial assistance. In contrast, families who struggle financially can receive assistance in strengthening their financial security to ensure they do not fall under the poverty line. Although an ambitious goal, T.D. Bank has created a plan that they follow through on to create a prosperous economy.
T.D. Bank's social innovation for a better tomorrow was inspired by them growing as a strong financial institution and observing small businesses and families struggling financially, and others in poverty. It is essential to give back, and as a financial institution, they can assist by showing families different ways to remain financially secure while also helping families in need to reach financial security. As a major corporation, they created the goal to end poverty, and found different angles and approached each one uniquely through partnerships from different charities and organizations. One aspect was using the financial clinic which improved the economy and allowed for more job opportunities in the community by helping to expand small businesses. Lastly, poverty through hunger was another form of social innovation that T.D. Bank tried to reduce through partnering with soup kitchens and food pantries to help the less fortunate.
Inspiration
When discussing these initiatives with our connection, who is employed by T.D. Bank, he was able to teach us a lot about local measures happening right here in New Jersey. He told us that "T.D. is committed to becoming a green company in the future, and our higher-ups have strong incentives from the corporation to hit stretch goals for sustainability purposes." He joked that sometimes it can be hard to get work done because "they are strongly discouraged from using any paper for notes or other purposes" and that they do most of their work "on Microsoft office as well as their operating apps," which are virtual. Regarding how much they save, he said that they collect all their paper waste for the week and weigh it, comparing it week to week. Since he started working there, he noticed that "each week the number goes down as [they] continue to implement new ways not to use paper, he said the drop has been "around ½ a pound a week or about 5%". He also went on to talk about how T.D. Bank decided to "cut its electric bill by $150 per month and save energy," using less energy at their facilities to limit their footprint on the Earth. Overall, TD Bank has had measurable results that prove they are committed to their sustainability goals and the betterment of the Planet.
Overall impact
The President and C.E.O. Gregory G. Barca; Barca has been working for T.D. Bank in a senior leadership position since 2002. He's been actively serving in community-focused organizations. He is always looking for new ways to develop communities. Everyone is always trying to find a way to get young people involved. However, with The Miami Dade University Jumpstart Microenterprises initiative, Barca is getting older business owners the education they needed to expand. He implemented this by creating a year and a half program that attracts and helps over 50 mini-enterprises owners to come to a boot camp that helps them grow their business to increase jobs and outcomes. The other innovation was the Gateway Community Development Corporation, which aligned with the U.N. Sustainable Development Goals of ending hunger. They developed areas to help local areas receive food in soup kitchens and emergency food pantries for incidents that include the current COVID-19 pandemic. They implemented a system where every person is treated, even senior citizens.
Business benefit
By engaging in these activities, TD Bank was able to build up their most important assets, the intangible ones. Through there actions which benefit the community, TD was able to build goodwill for the company. This greatly increases the value of their brand name. TD has put its name on these initiatives and thereby allowed people to understand their values.
TD Bank has also been able to gain positive public relations from their efforts meeting the UN's sustainability goals. People see that TD Bank is doing its part to conserve the environment and make sure people are fed and will chose to use this bank rather than others. This could be a defining factor for many people from Generation Z when choosing a bank to trust their money to. This also gives the benefit of increasing their customer count, increasing the amount of money that can be deposited and subsequently invested.
Social and environmental benefit
These initiatives that TD has set up help in so many immeasurable ways. Their green initiatives are part of a broader trend going on globally to save the earth and reflect on what we have already done to it. TD bank is cutting waste like never before and showing other companies how to lead by example. Cutting back on paper saves forests from being destroyed. Cutting utilities cuts back on carbon emissions in a world where our ozone layer is constantly being depleted.
Giving back to the community helps out people that are disadvantaged. Making food banks available helps people get to the resources that are essential to help them survive and thrive. Investing in communities for helping green initiatives makes the world greener while giving money to those who deserve it.
Interview
Adal Rasool, Associate
Keep this story going! Share below!
TD Bank
US
Business Website: www.td.com
Year Founded: 1852
Number of Employees: 10000+
TD Bank is a commercial bank primarily in the Northeast United States. They serve communities as well as equity funds to create revenue and wealth for investors.