Good Quality of Health & Education by Qla Clinic
Qla Clinic Health & Aesthetic Anti Aging Center
Overview
Dr Andhini and Dr Remy are going around the Bekasi and Jakarta area to increase student knowledge and better training in beauty and general health care to become nurses. After the students graduate, they have a clinic to work. Dr Andhini and Dr Remy provide a place to work for nurses in their clinic, Qla Clinic. Qla Clinic also offers the nursing students internships. Not only providing a workplace for the nursing student, Dr Andhini and Dr Remy also offer good health consultation to the needy people in the Bekasi area.
Author
Prima Dyah Indira
School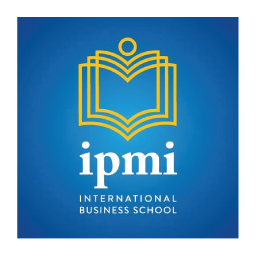 IPMI International Business School
Professor

Amelia Naim Indrajaya
Innovation
After getting married, Dr Andhini and Dr Remy opened Qla Clinic in 2013. It started as a general health & beauty clinic. After several months they went around Bekasi and Jakarta to give better education and training to nursing students. After the nursing students graduated, they have a place to work offered by both Doctors, in Qla Clinic. Dr Andhini and Dr Remy also give them an opportunity to do their internship in the clinic so that students get a hands-on experience in treating patients.
Inspiration
The innovation came when Dr Andhini and Dr Remy did their community engagement program in underdeveloped areas in Indonesia. "Most nurses there are lacking a good education, the condition is very different from what we have in the city", said Dr Andhini. When they opened the Qla Clinic in 2013, they had the idea to teach students in nursing schools in the Bekasi and Jakarta areas. This allows nursing students to have a better education in health & beauty and also training provided by both doctors.
Overall impact
The impact of the innovation is that the students have a place to work after graduation. The students can always choose where they want to work, but the Qla Clinic offers the opportunity for them to work there after they graduate. This helps the nurses earn an income and have a good experience in treating patients that can be brought to their next job in the future.
Business benefit
By giving education to the student nurses, Qla Clinic does not have any difficulties in finding nurses to work in the clinic. As Dr Andhini and Dr Remy give health consultation to needy people around Bekasi, people are touched by their stories and more patients are coming from Jakarta to get the treatment from Dr Andhini and Dr Remy.
Social and environmental benefit
This innovation created by Dr Andhini and Dr Remy really benefit the student nurses who are struggling to find a job after they graduate. Not only the student nurses are helped, but also the people in need who live near the clinic can receive a free health consultation every Friday.
Interview
Dr Andhini Dharma Saputri, Co-Founder
Keep this story going! Share below!
Qla Clinic located in East Bekasi was established in 2013, built by a husband and wife, Dr Andhini Dharma Saputri and Dr Remy Sulistyo. Qla Clinic focuses on beauty and general health. From the profit generated, both Dr Andhini and Dr Remy go around Jakarta and Bekasi area to teach nursing students to be able to work in Qla Clinic after they graduate.