Flu Shots for All
Walgreens
Overview
The flu shot is a vaccine used to prevent influenza that can be deadly and has prevented an estimated 91,000 hospitalizations in the United States in 2019. Walgreens, a chain pharmacy, and [email protected], a United Nations organization, partnered a program in 2016 that helps children around the world receive life-saving vaccines. For every vaccine Walgreens administers, a portion of proceeds are donated to help deliver flu shots to ones in need.
Author
Vikas Matta
School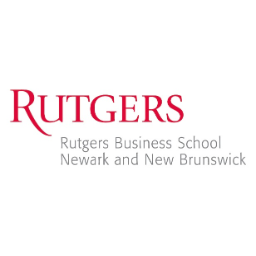 Rutgers Business School
Professor
Carmen L Bonilla
Innovation
Walgreens has over 9000 locations nationwide, making it an impactful business when participating in global betterment. From the interview with our contact, we discovered an innovation that the company has been successfully using called the Give a Shot, Get a Shot Program. The business strategy behind the program that helps save children from disease is an innovation. The Get a Shot, Give a Shot program is unlike other pharmacies outside of the Walgreens network. The program donates a portion of each vaccine it sells to [email protected], a United Nations organization that helps children in need around the globe get vaccinations. The program began on September 28, 2016, and has no plans of ending. Since 1 in 5 children lack proper immunizations, the purpose of this innovation is to help provide life-saving vaccines to children in developing countries while increasing sales at Walgreens.
The program links to one of the 17 UN Sustainable Goals, "Good Health and Well-Being" by focusing on children worldwide who lack life-saving vaccines. This innovation is a benefit to society because it is impacting children globally. Its primary goal is to protect children from diseases like measles and polio. The program works by customers purchasing a vaccine from any Walgreens pharmacy, and by doing so, donates a portion of the payment to [email protected], for children that need vaccine medications to keep safe from life-threatening diseases.
[email protected], a United Nations Foundation, is an organization that aims to ensure children around the world have access to life-saving vaccines through education and fundraising efforts. [email protected] partnered with Walgreens, to distribute over 7 million life-saving shots by promoting the Give a Shot, Get a Shot program. This program is promoted through the use of email, commercials, internet advertising, and referrals. Since the strategy itself is the innovation, promotion, and campaign advertising techniques are how the program has been implemented. The innovation is identified as a general alignment and a partnered effort with The United Nations Foundation of sustainable goals. By partnering with Walgreens and other organizations that contribute, many of the efforts that [email protected] have are funded. Walgreens donates 23 cents to [email protected] for every shot administered in its stores.
Inspiration
According to Walgreens' website, the purpose behind the Get a Shot, Give a Shot program is to "help increase the number of people vaccinated against measles and polio in developing countries." The innovation grew through help from the United Nations, [email protected] campaign. The innovation relates to one of Walgreens missions of increasing the number of life-saving vaccines administered in developing countries, with the Give a Shot, Get a Shot program, marking the seventh year of the program. During our interview with Michele Friedman, an employee at Walgreens, she stated "the program has been a life-changing campaign that Walgreens has. High death rates among young children and infants in developing countries inspired us to come up with this program because we wanted everyone to have an equal chance at a healthy life". Mrs. Friedman also dove into how the United Nations helps Walgreens run the program, stating that "None of this would be possible without the help of our good friends working hard at the United Nations; it is through their efforts that we administer all of the shots in developing nations."
Overall impact
The overall impact of the "Get a Shot, Give a Shot" innovation is the result of raising 2.6 million dollars during the 2019-2020 period to continue supplying vaccines to children who need it. It has helped developing countries such as Bhutan, Chad, Central African Republic, the Democratic Republic of the Congo, East Timor, Sudan, and Tanzania. Walgreens impacted families who do not have vaccines available in their country's health care clinics by bringing medications to these communities from the United States.
The short term effects of the innovation are the profits made from the shot Walgreens administers. The long term effect is vaccinated children grow healthy and do not suffer from life-threatening diseases. Over the years, vaccines will help reduce the number of diseases, including measles and polio. The evidence suggests that over 50 million children were provided with life-saving vaccines since 2013.
Business benefit
From the interview our team had with the Store Manager, Michele Friedman, we discovered benefits the flu shot program has on Walgreens. She mentioned, "It is one of the best Corporate initiatives we have. They have raised so much money for immunizations thanks to that. On top of that, it keeps communities healthy!" Since Walgreens is such a large organization, a qualitative benefit is that the company can raise a large amount of money that can be used for immunizations and vaccines. Friedman stated, "It gets customers in the store to get their vaccine instead of getting it at their doctor's office since it will supply an immunization to one in an impoverished area. The company gains recognition for helping those in need." A qualitative benefit for getting a flu shot at Walgreens is the reputation it gives to the company. It displays a positive impact that the company supports and cares for one's well-being.
Social and environmental benefit
An innovation such as Give a Shot, Get a Shot, creates a positive domino effect. This effort branches further to impacting lives in communities around the world, where ones are underprivileged due to the lack of financial stability and poor infrastructure. Families across the world will no longer live in fear of illnesses that could be prevented. Giving others an opportunity that everyone is entitled to be a blessing. Aside from delivering vaccines, the foundation supports children through education about diseases.
Villages with no resources in Africa are one of the many places [email protected] reaches. The foundation is also taking action in areas of North America. In the informative interview, it was mentioned; "through the program, Walgreens has distributed more than 50 million dollars worth of flu shot vouchers to uninsured or underinsured individuals in the United States." This program is one of many contributions organizations make every year, and without them, our society would be in danger. Walgreens is leading how large corporations can take charge to create a positive path in one's life. Following the current trend of corporate social responsibility will help nations across the world work together for deeper causes. Today, around the globe, we are facing a global pandemic. One strain of the Coronavirus, known as Covid-19 has taken the lives of many and is a perfect example of what can happen when resources such as vaccines are not available.
Interview
Michele Friedman, Manager
Keep this story going! Share below!
Walgreens
Avenal, New Jersey, US
Business Website: walgreens.com
Year Founded: 1901
Number of Employees: 5001 to 10000
Walgreens operates as the second-largest pharmacy store chain in the United States. The company specializes in filling prescriptions, health and wellness products, health information, and photo services.