Development path of regenerative medicine
Performance Rehabilitation & Regenerative Medicine
Overview
Performance Medical's innovation is regenerative medicine, which uses stem cells harvested from bone marrow or fat tissue to help repair orthopedic tissues. This helps patients decrease pain, increase mobility and function and increases patient's ability to return to normal daily activities with less or no pain. This process aligns directly with the UN Sustainable Development Goals (SDGs) of good health and well-being. Additionally, Performance Medical also innovated by developing the protocols and processes used and became an industry leader in the world of regenerative medicine.
Author
Jing Du
School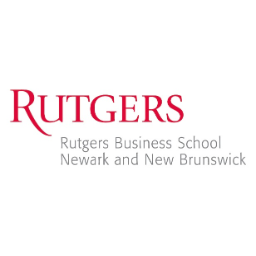 Rutgers Business School
Professor
Monique Okumakpeyi
Innovation
Dr. Ron Spiaggia, who owns Performance Medical, has always wanted to help people through innovative measures in medicine. Dr. Ron Spiaggia's company works with outpatient care such as physical therapy, occupational therapy, post-surgical rehabilitation and other non-surgical treatments. He has two locations in New Jersey and through the use of regenerative medicine he is able to offer better care to his patients. If a patient gets injections and or rehabilitation services and doesn't get better than they often are moved right to surgery. If the patient is not a surgical candidate then they become a patient that has exhausted all medical interventions and often suffers silently with their pain. However, Performance Medical is able to help these patients with an alternative plan for treatment using regenerative medicine. This is where we see great benefit for regenerative medicine and stem cell therapy to help fill the gap and help alleviate or eliminate pain and mobility limitations.
Dr. Ron Spiaggia was able to continue to innovate through his company. He communicates with his internal stakeholders which is a team of 60 that meet and work together. They keep the patient's wellbeing at the heart of all decisions that they make and often work as a team to determine the best course of treatment for a patient. Additionally, Performance Medical is one of the first in New Jersey to use regenerative medicine with its clients. They showcase their communication with external stakeholders through sharing of knowledge with others in the industry. Due to the nature of the business, Dr. Spiaggia's main source of revenue is received from patient care (i.e. patient's insurance).
Inspiration
When they entered the area, no one was doing the same job as them. And they are a group of people who are willing to help others and are enthusiastic about change and development, so they have continued the path of regenerative medicine. They are constantly learning and transforming the technology they have now and maximizing the creativity of their team because they hope to provide patients with better solutions. Dr. Spiaggia says, "One thing I love is helping people…one thing that inspires me is change and constantly create a vision and move toward it." Later they passed the development agreement and process, and then they began to study regenerative medicine, and are becoming leaders in this area. Their innovation is related to mission and meaning. They put the welfare of patients first, valuing the needs of patients, sympathizing with them, respecting them, and bringing hope to patients is the first demand of this organization. And their innovation can also help them complete this idea. Some patients are unable to perform surgical operations for some reason, and their innovations provide these people who are suffering from pain with an opportunity to get rid of the torture. What they did help the patients, which was consistent with their original intention. It is precise because they have such a concept that they can make their teams develop and innovate quickly.
The company has two locations in New Jersey, one in Watchung and the other in Branchburg. Each institution has a Medical Director and a Clinical Director. This organization focuses on diversified management. Their 60 employees come from different places and have different religious beliefs and cultural backgrounds. But it is this diversity that allows them to better integrate and make progress together. This organization loves diversity. Although the employees come from different places, the team combines them together. The leader of the same organization, Dr. Ron Spiaggia, also loves his diverse and strong team very much. The goals of this team's efforts are the same, they also pursue common interests and common methods. The members of the team are responsible for each other, influence each other, and share knowledge and information with others and this concept makes the team more united.
Overall impact
Regenerative Medicine helps people heal and feel better about themselves. By following their main value of patient care, Performance Medical is able to provide care to people within their community. After performing a stem cell procedure, the company is able to see results and get feedback from the patient in a relatively short period of time. Patients are able to feel and see results within 4-6 weeks following stem cell treatments. This allows Performance Medical to use the feedback and results of each treatment and make any adjustments to their work shortly following a procedure. The impact from this treatment affects the patient, the company, and the world of regenerative medicine. After each treatment, the patient's life changes significantly because they can now live with less pain or discomfort. The company is impacted because they can earn a good reputation from successful operations, therefore gaining more business. After each operation, new information is discovered about the process and benefits of regenerative medicine, so more companies can adopt this same kind of practice and provide their service across the country.
Business benefit
As a business, it is Performance Medical's job to inform their community about regenerative medicine and what it entails. They benefit from people that need their services and have insurance that pays the company to treat them. They also benefit from each successful treatment. By successfully operating on people using techniques like stem cell therapy, they are advocating for the use of this style of medicine. The more popular this gets, the more their business will grow. Like we explained earlier, this innovation was a first of its kind. Performance Medical was one of the first organizations to practice stem cell therapy and regenerative medicine. Because of their unique practices, they were able to open a new market of medicine and they will benefit from the advancement of their technology and knowledge of this treatment. In regard to their market presence, Dr. Spiaggia said, "When we entered this space about five years ago, no one was doing it. We innovated and developed the protocols and process of rehabilitative medicine, and became an industry leader in this area of New Jersey." He explained how he entered this field and emphasised how long it took him to establish his place in the orthopedic and regenerative medicine industry.
Social and environmental benefit
Performance Medical provides their vision and mission statement on their website. Their vision is "To improve the quality of life for our patients by mitigating pain and restoring healthy function" and their mission is to "Optimize the productivity of our clinic to maximize the quality of patient care." Their values revolve around patient care and their number one priority is their patient's welfare. They benefit society by offering a diversity of services and treatment options that cater to the needs of their patients. Dr. Spiaggia said during the interview that, "The benefits that come from the orthopedic world are typically decrease in pain, increase in function, and increase in ability to return to activities." He goes on to say that a majority of his patients are people who enjoy doing a certain activity, but because of an injury or disease, they cannot function normally and enjoy that activity. Through stem cell treatments and other services, they will be able to rehabilitate their patients and allow them to return to their daily routines.
Interview
Dr. Ron Spiaggia, Company Access, Innovation in Use, and Data Collection Plans
Keep this story going! Share below!
Performance Rehabilitation & Regenerative Medicine
Watchung&Branchburg, NJ, US
Business Website: https://performancerehabnj.com
Year Founded: 2000
Number of Employees: 51 to 200
Performance Medical is an orthopedic facility that specializes in physical therapy, neurosurgery, and regenerative medicine such as stem cell therapy. They are committed to helping people and alleviate their pain.