Built in the 6th
6th Boro Hoops
Overview
The president, Nihad Musovic, launched 6th Boro Hoops in the Fall of 2016. 6th Boro Hoops is a basketball academy which functions as the only full circle program in the tri-state area. They do it all: education about the sport, grades, community service, teams, training, camps and clinics. Nihad started this business by himself, but has had support along the way. This business strongly supports the goal of ensuring healthy lives and promote well-being for kids and teenagers at all ages.
Authors
Kemal Brkanovic
Maya Persaud
Thu Nguyen
School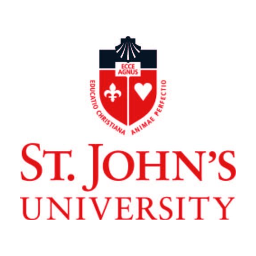 St. John's University
Professor

Charles Wankel
Innovation
The ideal customer for 6th Boro Hoops is a family with children between the ages of 5 and 18 involved in team sports, more specifically basketball. They have built an elite basketball academy where players evolve in a positive coaching environment focused on life lessons and are challenged mentally to understand the game and read situations from an analytical perspective.
In terms of what 6th Boro Hoops did to innovate their business in the youth basketball space, they simply brought a true structure based off progressions and teaching. For years, the basketball market was over-saturated with men and women trying to use talented children in order to further themselves in business deals with sneaker companies and other types of sponsors. This innovation has allowed them to grow at an incredible rate, and their business is doing wonderful things for the community's health and well-being. The average child nowadays spends much more time in the house and is not nearly as active as they should be. Experts believe that active play is vital for the development and long-term health of children, and decreases the chance of a child developing diseases such as Type 2 diabetes, heart disease and obesity when they get older. 6th Boro Hoops has promoted the health and well-being of children and teenagers of all ages, male or female, by offering multiple sessions per week for different age groups at an affordable rate for the families in the area.
Inspiration
The inspiration for this business idea came from the president's upbringing. Nihad grew up in the NYC basketball grassroots system, and also had a taste of the European system. From a young age, he realized that the Europeans were much more structured and innovative in terms of their systematic approach to the game. He then decided to attempt bring their style of teaching and structure of training to American basketball in his neighborhood and community. This type of approach to a sport ensures that players become much more than just basketball players. Their system makes sure that players understand the meaning of being a good teammate, a community leader, an academic and a selfless person who lives for others. "The players that achieve our full circle learning become not only the best players but the best people," Nihad told us.
Overall impact
In 2018, 6th Boro Hoops had a group of young men who were exceptional in all aspects of the sport. They were able to reach the inaugural JR. NBA World Championship, which was an all-expense paid, internationally televised tournament for the best 14 year olds in the world. The opportunity to coach a game on international television was the peak of the business, yet not from a monetary standpoint, but more as an accomplishment and validation of all the hard work put in. They finished in the top four of all teams in the world and suddenly, their hard work that went into creating the best academy around was being noticed. Camps filled up, training sessions were packed, and there was a waiting list to book private lessons.
Ultimately, 6th Boro Hoops aims to produce children that turn into adults who not only understand the game of basketball, but they also believe in helping others. This understanding of helping others means the concept of 'team' was fully absorbed and believed to be the best way to approach everyday life.
Business benefit
6th Boro Hoops successfully created its own brand and values where it offers exceptional experiences and positive attitude for everyone. Therefore, 6th Boro Hoops has committed to benefits not only that prioritize learning but also aligns with its values. 6th Boro Hoops has reached milestones where it gets opportunities to work with many partners such as Positive Coaching Alliance, Rising Star Youth Foundation, and colleges such as Fordham University. This can help 6th Boro Hoops expand to more opportunities of investments and sponsors in terms of business as well as promotion of its mission. Additionally, starting off as a business, 6th Boro Hoops is now a brand within the youth basketball world. Over the years, it has built a strong network of basketball and sports performance professionals to train its young athletes.
Social and environmental benefit
This innovation, 6th Boro Hoops, benefits both society and the environment in different ways. By providing a recreational safe space for boys and girls where they can go to and be part of a team, it teaches children from the ages of 5-8 the skills of leadership, teamwork, productivity, and time management. As mentioned previously, children nowadays are locked up in the house, with idle minds and only electronic video games to turn to. If this innovation can help even one child to challenge themselves mentally and physically, it would be a success. The goal for this company is to lead kids in society in the right direction, and in doing so, this influences the people around them and overall will result in a much more productive community.
6th Boro Hoops is also environmentally friendly being that it does not harm the environment in any way. Rather, kids and parents who are part of the organization will be inclined to keep the areas their children spend most of their time in clean. This can lead to fundraisers that encourage families to take part in environment cleaning days for the community where they can clean parks, pick up trash, revamp the parks, or even planting days, just overall pushing for a cleaner space and environment.
Interview
Nihad Musovic, President
Keep this story going! Share below!
6th Boro Hoops is a youth basketball academy based in New York City with a vast network of players, coaches, and partners in the U.S., Canada and Europe. Their organization was founded in 2016 with one goal in mind: to bring back fundamental education in youth basketball development.