Aquaponics Farming Sustainable to Communities
Main Street Farms
Overview
The use of aquaponics in Main Street Farms has helped the environment by growing its own food. Those grown foods are free of pesticides, herbicides, and chemical fertilizers. However, as of 2016, they decided to utilize its resources to grow excellent vegetable crops and enter the hemp business.
Authors
Saron Lam
Nicolas Kuo
Avid Izadpanahjahromi
School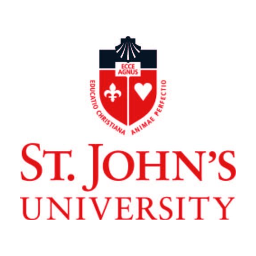 St. John's University
Professor

Charles Wankel
Innovation
The owners of Main Street Farms, Bob Cat and Alan Gandelman, have learned about the value of good food. They decided to grow their food for surrounding communities in order to help the environment. Main Street Farms has recently merged with Early Morning Farm. It is one of the biggest CSA farms in Central New York. Merging with Early Morning Farm allows Main Street Farms to utilize their website, resources, and customers. Aquaponics is what they used for farming. Aquaponics is a sustainable method of raising both fish and vegetables. This farming method substantially increases the productivity of growing more food with less water, land, and labor compared with traditional agriculture. Using aquaponics, the nutrient-rich water from raising fish provides a natural fertilizer for the plants. The plants then help to purify the water for the fish. It is a sustainable way of growing local food that is free of pesticides, herbicides, and chemical fertilizers. However, as of 2016, Main Street Farms is no longer utilizing aquaponic farming, instead choosing to focus its resources on growing excellent vegetable crops and entering the hemp business.
Main Street Farms has participated in Community Supported Agriculture (CSA). Community Supported Agriculture is a system of farming that brings farmers and community members together as shared stakeholders in the success of sustainable, local food production. Community members buy a share of the farm upfront at the beginning of the year. Once members have made the purchases, they will receive a share of the harvest every week. This system offers different share sizes and a certain number of items. The purpose of this system is to help people get new vegetables that they might not be able to get from a supermarket.
Inspiration
None of the Main Street Farms founders had a background in agriculture or farming. Alan Gandelman (the owner and founder) was a high school teacher, who recognized the malnutrition of his students with a lack of fresh and nutritious food. The idea of having a farm with a goal of educating students about how to grow and have good foods shaped them. Today, Main Street Farms grows over 50 types of vegetables just outside of the City of Cortland.
In addition, another co-founder, Bob Cat, who is a friend of Alan, was helping his dad in his garden and learned the value of good food from an early age. While traveling around the world, Bob discovered WWOOFING (World-Wide Opportunities on Organic Farms). So, when his old friend Alan shared the idea of creating a farm, he eagerly accepted to help him in the project.
Overall impact
The project has impacted farm management, improving food quality, food safety, profit, and efficiency. Also in the past three years, by adding more equipment, and investing in a high facility cooler, land lease tries to save labor and add efficiency to the team project.
The founders researched & shadowed a lot of experienced farmers that provided the opportunity to observe and study their operations, successes, obstacles, and possible solutions. These insights helped them to make infrastructure decisions as well.
Furthermore, the success story of Main Street Farms and good networking with other local businesses and farmers have encouraged many businesses to focus on planting and growing organic food, vegetables, and fruits. Consequently, there will be more options for people to have good quality food and by increasing options for organic food, the price will be lower and more affordable for people.
Business benefit
Main Street Farms is not motivated to make money - while it is something the farm aims to do, it is not as important as making sure that they are providing organic, healthy, and locally produced food for their community. Main Street Farms also wants to make sure students are able to learn more about where their food comes from, and how to connect with the earth around them. Bob sees farming as "a sort of community service. It takes a whole crew to make farming happen," and "although it is not an easy job, it is one of the best jobs in the world." Bob says he's lucky that he's not inside an office building, but instead, that "he gets to be outside, taking care of the land, and respecting the environment." Main Street Farms is becoming a vital part of the farming economy in New York, and with their purchase of Early Morning Farms, they are able to expand into new markets without threatening or hurting the other competition that is already in place. The merge with Early Morning Farms allows them to move into new markets Main Street Farms could not expand into before, and simply fill an important seat that Early Morning Farms used to fill in the economy.
Social and environmental benefit
During our interview with Bob, we learned about the numerous ways that Main Street Farms contributes back to society and the environment. Their farm practices farming in a sustainable and organic fashion, and provides their community with fresh, organic food, selling it through the CSA network, at farmer's markets, and supplying some school cafeterias with fresh produce. Bob has also recently become officially affiliated with a Farm-to-School. Previously, Bob would be volunteering his time to go to schools in their community to teach students and give them an "off-farm education;" now, through the grant, he is able to teach kids in a more hands-on manner at their schools by helping to maintain school gardens. This grant helps connect Main Street Farms to schools that will receive local food and produce, ensuring kids are getting a healthy meal every day.
Keep this story going! Share below!
Main Street Farms is a farm using the aquaponics growing method to grow its food in Cortland, NY. The business was started in 2011 with two owners, Alan Gandelman and Bob Cat. Their farm is approximately 68 acres, out of a total of 200 acres of land. Their mission is to grow healthy, nutritious food, sustainably, for the surrounding communities.