AI for CUSTOMER EXPERIENCE
PT InMotion Inovasi Teknologi (InMotion)
Overview
3Dolphins works toward customer experience innovation using AI and process automation, the mission is to scale the ability of company operation to serve their customer better, as they also understand the importance of human to the human experience. The process automation enables their platform to transit easily between Chatbot to Human handover.
3Dolphins provides AI to emulate human conversation using natural language processing (NLP) technique as a medium to scale human communication to the business. Its capability works with many conversational platforms such as WhatsApp, Line, Microsoft Team, 3Dolphins Live Chat, etc.
As a customer might require humans to solve the complex issue, 3Dolphins also provides complete features of social relationship management capability to seamlessly handover user to a human agent. They believe in the hybrid solution between bot + human is the best way to improve the customer experience while scaling customer interaction within the business.
3Dolphins might be applied in various types of cases such as Sales Automation, Financial Robo Advisor, Chat Banking, Healthcare Assistant, IT Assistant, HR Assistant, etc.
Author
Candra Setianto
School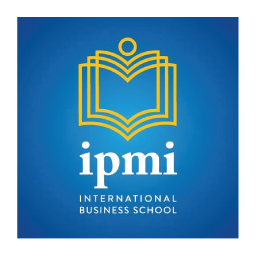 IPMI International Business School
Professor

Amelia Naim Indrajaya
Innovation
Contact Center
The variety of social media channel that continues to target humans these days indirectly provides its own free time for people to focus on the spread of existing social media. The number of media platforms makes people required to download with large memory capacity, which in turn disrupts the efficiency of their mobilities.
These conditions indirectly give space for customers to re-arrange which app is suitable for them that bring benefit or have fastened responses to their needs. 3Dolphins is helping the company to have an application embedded on the customer's mobile home page, with a contact center connected to 20 platforms, which is:
1. Email 11. Youtube Comments
2. SMS 12. Live Chat Mobile App
3. Facebook Page 13. Mobile App. Review in Google Play Store
4. Twitter Mentios 14. Mobile App. Review in Apple App Store
5. Twitter DM 15. Generic Adapters
6. Instagram Comments 16. Cisco Finesse
7. Whatsapp 17. Intelix Ecentrix
8. LINE 18. Smartcall
9. Telegram 19. Ms Teams
10. Skype 20. Facebook Messanger
3Dolphins contact center can receive every complaint, comments in the form of tickets on 1 single dashboard.
Incoming comments as ticket complaints will be managed with the Automated Distribution Tickets engine to distribute tickets to the owner tickets on their divisions. The company can immediately send feedbacks or responses to the customer who has those problems. Automated Distribution Tickets have a set rule and adjusting role to the workflow process at the company's KPI, and the Rules of Handling Tickets can be escalated to the staff in charge.
Not only helping staff or customer service representatives who are on duty, but it is also for SPV (supervisors). Now they do not need to bother to walk around the chairs of the customer services team to monitor team performance to ensure the targets are achieved or not. SPV can easily monitor the customer's voice tickets on a single Contact Center dashboard. Through the 3Dolphins contact center, SPV can download performance reports of each movement of the customer's tickets.
Chatbot
All company tries to greet their customers through their own media platforms. For now, Media social are the ones with the deepest engagement and power to build social relationships.
Chatbot has the ability to greet your customer as a vanguard that represents the company on social media platforms. Chatbot has implemented as a virtual assistant in various professions, both as financial advisors, sales advisors, customer care, IT Assistant, and HR Assistant.
3Dolphins chatbot has buttons for setting roles according to the KPI rules company and could answer all incoming frequently asked questions in human language with natural language processing (NLP) and to set dialogue conversation with dialogue process flow and extract that words with think machine conversations. These components that make Chatbot work optimally.
Anywhere
We see a variety of media platforms in greater business opportunities. The public can easily shop online with a touch screen easily, starting from putting the product in an online shopping basket, digital payment, to shipping.
But the story of this innovation also touches the human part. The founder of this business was an executives in an established company. A calling to provide a competitive business for Indonesia and to fulfill a place for people looking for jobs in the IT areas. It was like a calling from The Almighty that he finally developed the startup until it flourishes like the way it is today.
Inspiration
SRM
This business model is helping with the SRM Social Relationship Management. It is important for companies to monitor every customer search in social media with a single 3Dolphins dashboard. Good feedback, FAQs, complaints, customer suggestions, which can then be a benchmark for the development of a company.
3Dolphins makes every voice from customers to the company delivered in the right platform, for the management company to be a development for the company to serve customers better. The company can analyze these interactions and sentiments to stay connected with customers. In the end it will be a competitive advantage for the company and at the end, it is also flourishing for the stakeholders.
Overall impact
"Helping world business to thrive on customer experience"
The aim is to improve the experience of their customers, to make customers emotionally attached to the brand. The business model provide work opportunities and collaborative effort to increase competitive advantages of the partnering companies which will automatically bring benefits to all parties.
Business benefit
This innovation is giving solutions for companies facing customer input with the Omni Channel Contact Center and helping to turn a customer's bad experience into a good experience starting from the first greeting to the customer.

Social and environmental benefit
Chatbot is a chat service feature that is actually very often used by people who are tech-savvy but is still considered a new item because there have not been many introductions about this product.

AI (Artificial Intelligence) or artificial intelligence that is the basis of chatbots can be designed to mimic human conversations such as chatting or chatting with voices with ordinary people. Chatbot easily helps companies move their business to even greater reach.
If the customer service generally only operates at office hours, the chatbot can be an additional team that never sleeps like humans so that whenever and at any time your customers ask questions or require responsive responses, it can immediately be answered by a chatbot.
The chatbot does not necessarily exclude human functions on the part of customer service, but chatbot becomes the leading robot that filters to sort out repetitive questions or templates that can be answered by the chatbot and escalates to humans as the company's customer service representative to respond to more complex problems.
That means, jobs are unlikely taken away from the human, but the skillset shift implied along the way of its adaptation toward this technology might be a point to be focused on this discussion. This is the thin line between being replaced and being prepared.
Video Bella Introduction
Interview
Sonny Hastomo, CEO, Founder 3Dolphins
Keep this story going! Share below!
PT InMotion Inovasi Teknologi (InMotion)
Jakarta, DKI Jakarta, ID
Business Website: https://www.3dolphins.ai/
Year Founded: 2016
Number of Employees: 51 to 200
3Dolphins is the applied AI (Artificial Intelligence) solution for companies and organizations to improve their customer's experience across channels.
3Dolphins solution is developed by PT InMotion Technology Innovation (InMotion)