The Truth Matters
Magnet Forensics
Overview
Magnet AXIOM is a digital forensics software product that recovers data from computers, smartphones and cloud services and helps investigators solve all kinds of criminal cases. Founder and Chief Technology Officer Jad Saliba said, "The truth is being recovered and revealed. Guilty people are being appropriately dealt with by the criminal justice sector and the wrongly convicted are being exonerated through critical digital evidence demonstrating their innocence". AXIOM has allowed Magnet Forensics to contribute to two of the UNs Sustainable Development Goals to promote peace, justice and strong institutions as well as provide decent work and economic growth.
Authors
Jade Legare
Patrick Henderson
Matthew Anderson
Aiden Mielczarek
Bakhtavar Nawaz
Sara Siddiqi
School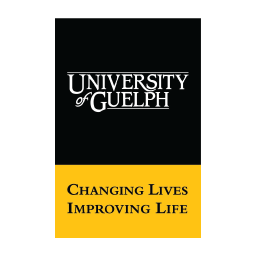 University of Guelph
Professor

Ruben Burga
Innovation
Magnet AXIOM is a software that allows people to recover, analyze and report on digital evidence that is critical to investigations and would be a tedious task if done manually. AXIOM is used widely by investigators from policing, national security and other public and private organizations with investigative needs in order to recover digital evidence from most sources including smartphones, cloud services, computers and some IoT devices. AXIOM is able to surface critical evidence, including evidence that may have been deleted by a suspect, allow an investigator to understand this data and create a report that is easily read by technical and non-technical personnel such as lawyers, judges and juries. AXIOM provides data that is easily read and understood which is mainly used by governmental agencies, police leaders and investigators to solve criminal cases. AXIOM contributes to the UN's goal for peace, justice and strong institutions by helping investigate crimes such as child exploitation, human trafficking and terrorism.
A digital forensics examination of a device includes several steps: Acquisition of the data, recovery of the data, data analysis and a final report. For the acquisition step, AXIOM recovers data from several sources such as smartphones, laptops and cloud services and organizes it. Next comes the recovery of data. This refers to recovering the most relevant information quicker. It goes through all programs like email, chats and documents. Data analysis is the third step, which is achieved by uncovering the activity of the user, including deleted activity. AXIOM brings all the information, analysis and conclusion together and organizes it into a report that is easily understood.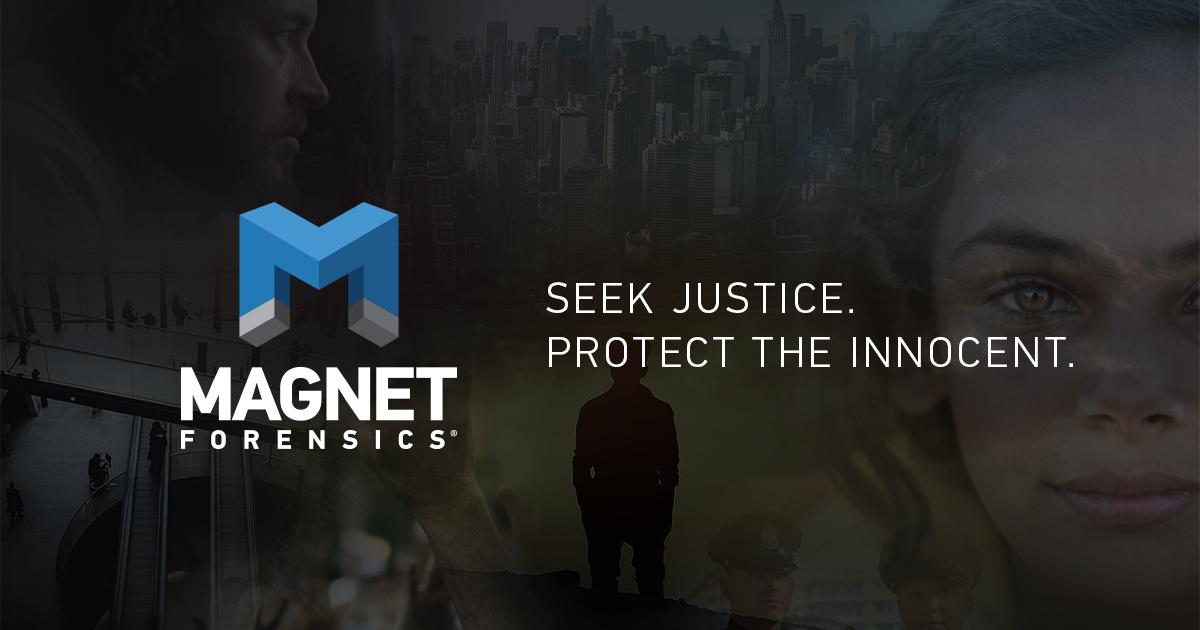 Inspiration
The inspiration for AXIOM was born about 10 years ago when Founder and CTO of Magnet Forensics, Jad Saliba, was working as a police officer in the tech crimes unit in Waterloo. At the time, data recovery tools could not keep up with fast-changing technologies and all the social media platforms. Investigators were interested in obtaining information from the platform Facebook, specifically chat logs. When Jad realized his tools were insufficient at collecting this data he started to do some research. After some time writing software, Jad came up with a program that could recover the desired information from a suspect or victim's device and place it in an easy to read format for other investigators to use.
The inspiration to create a product that could solve this task was complete. However, he wanted to develop this idea into something that could be sustainable. Jad continued to expand his product into a tool that could be used to support more applications beyond the original ones that were relevant to multiple crime types such as child sexual exploitation, human trafficking and terrorism. When Jad started to see the impact his product had on these issues it became a personal motivator for him. Jad quoted a colleague of his saying "It's easy to get passionate about this stuff", and that's exactly this inspiration that drives him and the company to create tools with such a global impact.
Overall impact
The short-term effects of the innovation is shown through their ability to help investigators surface key evidence that helps solve crimes every-day. This impact is validated through the emails received from customers on how AXIOM has helped in these investigations. Their impact can also be seen when the company attends conferences and has investigators come to their booths to thank them for their innovation.
The long-term effects of the innovation are more significant as they helped Magnet get where they are today. By providing software to targeted customers has allowed Magnet to grow from a small organization to now employing over 300 employees locally and globally. Magnet's growth also allowed them to help support charities that have the same values and mission. For example, Magnet has long term commitment to the Child Rescue Coalition who proactively identify child exploitation online and help investigators start an investigation. Additionally, they have been able to build trust with customers due to how the software works, the quality and its ability to recover as much data as possible. This demonstrates that Magnet is doing this for more than profit when Jad says, "When you start seeing you can have an impact on the world, you're not satisfied, you want to have more impact.''
Business benefit
There are many different ways AXIOM benefits the business, mainly through supporting other organizations and its employees. As a result of this product, Magnet Forensics has partnered with many different organizations who have a shared mission such as the Canadian Centre for Child Protection. Jad noted that during conferences, users will approach their booth with nothing but compliments on the impact AXIOM has had. These developments have allowed the business to grow from a handful of employees to about 300 and expand operations internationally with offices located all around the world.
Although brand awareness is one of their main goals, Magnet Forensics also strives to achieve a strong internal culture. This is done by providing employees the work environment, leadership and programs that motivates them to be the best version of themselves.
AXIOM allows team members to be more passionate about the work they are doing and understand that each individual is contributing to making a difference in the world. This culture truly has a positive impact on employees, as they look forward to coming into work daily as evidenced by employee satisfaction surveys. Jad touched on some of the words people used to describe their culture. They included terms like "fun" and "caring". AXIOM also provides a steady stream of revenue for Magnet Forensics, allowing them to continue to grow and develop products that will change the way police agencies approach criminal investigations.
Social and environmental benefit
The very premise of the company Magnet Forensics is to benefit and protect society. Their products are necessary tools used to support investigations around the world which ultimately help keep communities and countries safe. AXIOM is a product that has tremendous power to help improve society as a whole. Due to its base nature as an information collection and recovery software, AXIOM is able to bring forth the truth. Magnet Forensics makes it their goal to: "Seek justice. [and] Protect the innocent.", which is exactly what the information collected by the software has the ability to do.
AXIOM and its counterpart AXIOM Cyber, are generally used by 3 groups of organizations. These include but are not limited to: Law enforcement, Corporations and Government agencies. With law enforcement as the major consumer of the product, it is easy to see how its potential to benefit society are endless. A major focus in the fight against crime with AXIOM, is child sexual exploitation, as many common Internet applications like social media and online payments are used to enable these horrific acts.
Jad shared that Magnet Forensics is constantly receiving emails from their customers to share stories of where AXIOM was able to help get through their cases more efficiently by acting as almost another examiner in the lab. Through the company's commitment to the Child Rescue Coalition, AXIOM is used to help start investigations to identify child exploitation offenders online and help make the world a safer place.
Interview
Jad Saliba, Founder and CTO
Keep this story going! Share below!
Magnet Forensics is a global leader in digital forensics on a mission to empower individuals to seek justice and protect the innocent using advanced technology made easy and accessible for investigators to surface and analyze critical evidence. After almost 10 years, the company continues to grow, innovate by staying connected to their community and listening to what the digital forensics community need as the challenge of digital evidence and digitally enabled crimes such as human trafficking, terrorism and fraud continue to grow around the world.