The Royal Brothers
Royal Waste Services Inc.
Overview
Royal Waste Services foundation is built from the ground up. While conducting their business in a socially and ethically responsible manner at all times, they are committed to protecting the environment and the health and safety of their employees, customers and the communities in which they operate daily.
Authors
Marianella Rivera
Aynul Hossain
School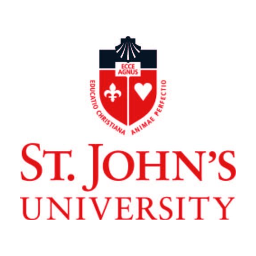 St. John's University
Professor

Charles Wankel
Innovation
The Royal Brothers started Royal Waste Services Inc. to help with a global problem. Waste management issues have existed for decades and although they are improving, we still have a long way to go. Royal Waste Services has contributed to help in sustainability in our cities and communities. Royal Waste Services Inc. offers single-stream recycling, organics, trash, and construction and demolition debris pickup. What sets Royal Waste Services apart from its competitors is that they are the only company that not only directly provides services and recycling education to customers, but also owns and operates a putrescible transfer station.
Inspiration
Royal Waste Services Inc. offers solutions to help the environment and businesses in sustainability. This family-owned business was created with the innovation to want to help our communities. Waste management is miscalculated in society today and doesn't get the attention and funding it needs. Royal Waste Services Inc. aims to help businesses and communities have awareness of the environment and responsibly discard waste.
Royal Waste Services has evolved throughout the years, but the biggest change came when the sustainability laws came into effect back in the 90s. The Royal brothers evolved their father's business, which was once called Hillside Karting, by creating an additional named Royal Waste Services Inc. The Founders of Royal Waste Services were the sons of two brothers that wanted to create a business that could benefit the community and the society on the importance of waste management. One of Royal Waste Service's purposes was to better the environment in our local communities.
Overall impact
The beginning of Royal Waste Services Inc. has made the business a success throughout the years. The business has been close-knit from the beginning, coming together as a family to make a change. Since the foundation comes from family roots they have been able to witness the growth of the organization from generation to generation. Royal Waste Services Inc has been a positive addition to society because it has created jobs for the community, while also pushing education in the field of waste management.
Royal Waste Services understands that the importance of waste management has taken a further step in society by educating customers not only in the garbage but on how to optimize food waste management. Royal Waste Services Inc takes a proactive approach to NYC organic recycling by educating their customers and all of their employees on proper food waste management procedures, which are constantly changing. Educating society in food waste management could make state law change on how food could be disposed of. Having awareness could improve the number of people that don't have food and improve the wasting of food.
"Royal Waste Services was able to create a transfer station where they internally take care of the recycling and separation," David Griffin the Vice President of Operations said. This started the relationship between McEnroe Organic Farm and Royal Waste. This relationship has had a positive impact on the environment because we are able to do business with local farms. Royal Waste Services takes the food waste it collects to McEnroe Organic Farm. The food waste provided is used for organic compost for the farm and available to purchase in retailers.
Business benefit
Royal Waste Services' mission statement and innovation is what drives their daily business. Their devotion to a cleaner, healthier Earth has led to the creation of their company which includes numerous waste services such as commercial pick up, organic recycling, dumpster service, document shredding, and bulk waste removal. They provide services all throughout the city and are currently serving industries such as office buildings, hotels, restaurants, retail stores, supermarkets, schools/ universities, hospitals, and commercial developments.
Social and environmental benefit
Royal's goal is to eliminate waste by educating, training and providing our customers with more sustainable waste and recycling options. Royal's deep commitment to environmental sustainability has provided numerous to both the environment and to society. On average, Royal Waste Services is able to recycle 24-26 million pounds of recyclables monthly and turn them into new commodities. Through these actions, about 250 million trees are saved annually. The company also operates a complex single-stream recycling facility that efficiently collects and separates recyclables in a single stream cutting down on energy and greenhouse gas emissions.
Interview
David Griffin, VP of Operations
Keep this story going! Share below!
Royal Waste Services Inc.
Queens, NY, US
Business Website: https://royalwaste.com/
Year Founded: 1989
Number of Employees: 201 to 500
Royal Waste Services is an environmental sustainability and commercial recycling company based in Queens, New York that offers services in recycling, dumpster rental, and waste removal. It has serviced its community for over 30 years and is the first of its kind to offer a single-stream recycling program in New York. This program allows for a more efficient process of sorting and processing plastic, paper, and metals making it more cost-effective and sustainable for the environment. According to the company, they divert about 300 million pounds of recyclable material from landfills every year, cutting down on energy usage, lowering greenhouse gas emissions, and even increase regional recycling rates by 30%. In an effort to further expand its goal to increase sustainability and eliminate waste, the company educates and trains customers and businesses on recycling options and practices.