The Roots Of A Healthier World
Grassroots Market + Studio
Overview
Grassroots Market + Studio is a unique type of business that want to give the community that it has built all the tools they need to be able to live a healthy and active/sustainable lifestyle and create a space that is inclusive of all peoples diets/lifestyles. It aims to accomplish and contribute to the goals of Good health and Well Being, Responsible Consumption and Climate action through its local, organic and sustainable food/resources that it provides customers.
Authors
Caden Klimek
Kyle Meletschenko
Patricia Anne Abella
Marlene Reynier
Morgan Byng
Victoria Gondosch
School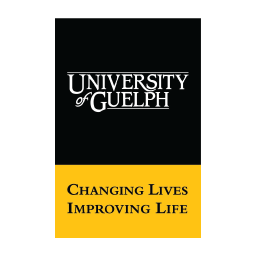 University of Guelph
Professor

Ruben Burga
Innovation
Grassroots Market + Studio is owned by Hong and Ryan Hughes who wanted to start a business to help bring together a community of people that are passionate about living a healthy lifestyle. They have done this through their business by creating a unique one stop shop that provides people with an "at home experience" to excel at living a healthy lifestyle. Grassroots combines multiple typical businesses into one by being a café/kitchen that offers various healthy food options for any meal of the day while also offering an in-house studio/gym in the back of the store and selling various workout attire by being partnered with brands such as Lululemon.
A big factor for the Grassroots brand is overall sustainability. "For us environmental health is really important but honestly what is more important to us is just personal health as a locally sourced/sustainable factor". The café of Grassroots offers a large variety of locally grown food options that can accommodate all types of diets for its customers from organic options, vegan options, gluten free options, vegetarian meals and meat dishes as well. By having such a large variety of food choices, they are able to cater to everyone's needs no matter what dietary restrictions you may have, all while providing healthy food that you can feel good about eating. Additionally, the studio in the back offers a large variety of different workout routines to even further promote a healthy lifestyle. Some of these options include Yoga, Zumba, Bootcamps, Joga and Kangoo.
Inspiration
The owners talked about their passion towards health for both people and the environment, which was an important part of ensuring that their business could be as environmentally friendly as possible. They also talked about how they always wanted to own their own gym which is what inspired them to combine their business into both a health oriented cafe and a fitness studio. Additionally, they noticed that back in their town of New Tecumseth there was a very tight knit community built around the exercise kangoo which is a specialized type of exercise involving boots with springs and lots of jumping and they wanted to try and create that type of community here in Guelph. "We thought they could try to create the same type of community in Guelph but there are two problems here, kangoo is a niche for small towns mostly and it is not very prevalent in bigger cities as most people do not know what it is". Thus they needed to have more varieties of workouts and exercises to draw in more people.
Another inspiration for them was the existence of other smaller, health oriented, environmentally friendly cafes. One example that they mentioned was The Modern Market, which is a cafe that also aims to provide healthy alternatives for their community and bring awareness to the community about the benefits of adopting a more organic lifestyle.
Overall impact
The overall impact of Grassroots' innovation is positive for both the environment and for the community that they have built since they first started last May. Their innovation of using reusable and biodegradable supplies, as well as sourcing their food that they serve from a locally grown source helps them to ensure that they are playing their part in keeping the environment as healthy and sustainable as possible. They provide large amounts of business to local farmers through the products they buy as well as creating extra foot traffic for the local farmers market that is located near the store.
Their innovation also has a positive impact on their community as well because the people who go there can shop in good conscience knowing that they are supporting a local company that places value in creating a healthy environment for both the planet and the people who attend their shop for access to their services. It also makes living a healthier lifestyle easier for the community as people can sometimes struggle with both eating healthy and working out but Grassroots offers a location to do both of those things. This helps tremendously by offering people an ease of access for people to get started with improving their own health as a lot of people want to be healthier but have no idea where to start, or it may sound too difficult for them but Grassroots makes it easy.
Business benefit
Grassroots unique combination of café and gym studio allows them to offer a unique experience to its community of customers that they may not be able to get anywhere else. By providing a large variety of services, they also expand on the customer base that they are able to market themselves towards as they can aim for multiple target audiences at once thanks to the wide variety of services from people who want to eat healthy, to people looking for a unique workout experience. Additionally, the organic and environmentally sustainable aspects of the business and its innovation have allowed them to cater to an ever evolving societal mission of environmental consciousness which helps bring in the more environmentally minded customers that are very prevalent in the city of Guelph.
Although being all organic and environmentally sustainable can be difficult at times due to the high expenses and the fact that "Not everyone believes in the all organic/sustainable mission or wants to pay the high prices that are associated with organic foods", Grassroots has managed to utilize the environmental sustainability as a major business opportunity to help separate themselves from the competition of other cafés or gyms. They also use their location to their advantage as they are placed near Guelph's farmers market which the owner has stated that in the future they are possibly looking to expand into the farmers market in order to advertise themselves more and bring the experience to more people. After all, " Grassroots Did not want to just create a restaurant, they wanted to create a community where every person that come in deserves an experience and to try and exude the fact customers are cared about while providing an at home through conversations and food provided".
Social and environmental benefit
Grassroots' innovation aims to play its part in contributing to a greener environment and overall sustainability of the planet in a few key ways. The first is that they do not use any plastic products for anything such as utensils, plates/containers, or any other types of packaging of items in the store. All of these things are reusable as to reduce the total amount of waste being produced by the shop and when it comes to take out containers, they have ensured that all containers that Grassroots uses are biodegradable. They also benefit the environment by being more sustainable through using locally grown and organic foods instead of highly processed foods that are full of chemicals.
These innovations also benefits society by offering healthier alternatives when it comes to food so their customers can feel good knowing they are getting a healthy meal made from a locally grown sustainable source instead of eating the aforementioned highly processed and unhealthy foods. This offers many healthy options to people who might want healthy food but not know necessarily how to make it themselves. Additionally, the use of reusable or biodegradable utensils and containers can also allow customers to rest easy knowing that they are contributing to a healthier, more sustainable environment when they make purchases from Grassroots.
Interviews
Hong Hughes, Owner
,
Keep this story going! Share below!
Grassroots Market + Studio
Guelph, Ontario, CA
Business Website: http://grassrootsinc.ca/
Year Founded: 2019
Number of Employees: 11 to 50
Grassroots Market + Studio is "a destination for the wellness minded consumer that craves healthy snacks, meals and products". Grassroots provides customers with healthy food options as well as fitness classes, which uniquely integrates a holistic approach to health and wellness. Grassroots focuses on the fundamental principles of health and wellness for all of their customers.