Tasked to Change Lives
Just One
Overview
Unique jewelry produced in Uganda and Kenya with materials all sourced within each country. The material primary used within the jewelry is recycled and each item purchased directly supports the individuals who are helping to make it, most of whom are struggling with poverty.
Authors
Ashwinder Bindra
Surajpratap Goraya
Sean St Jacques
Adrian Lau
Laura Stephan
Emily Balawejder
School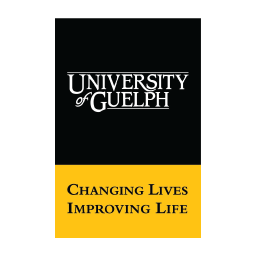 University of Guelph
Professor

Ruben Burga
Innovation
JustOne's innovation is its environmentally friendly, sustainable business model, which not only ensures that the production of their products is sustainable, but also helps battle poverty within the communities it uses to manufacture its goods.
Supporting struggling individuals involves not only directly supporting these individuals through financial means, but supporting the entire community surrounding these individuals, including the local business in the area and JustOne does exactly this. All the jewelry sold by JustOne is completely manufactured in either Uganda or Kenya by local artisans located in either country. All material sourced for jewelry is local, nothing is shipped from abroad or imported specially to aid in making the items. As Krista states, this sometimes even causes issues with what they can or cannot carry in their product lines, as sometimes, the material they require is not available when needed. "One thing we make sure is that we don't give them any supplies, everything is made in country…we want to impact their whole community, and so we ask everything be bought country… that has been frustrating, because we can't find things…but we just say we can't carry that then, [since] we've committed that everything be bought in country". JustOne is also committed to ensuring that as much material used as possible is environmentally sustainable, even going to places like local butchers to get discarded bone to create parts of necklaces, or old newspapers to create beads.
As Krista states on JustOne's website, "I turn on the news, and I am overwhelmed by the needs around the world. People who are starving, sick, living in poverty and war. I wonder - what can I do? I am Just One person." This sense of wanting to help some of the most disadvantaged people in the world was the birth of JustOne's battle to fight poverty within these countries by hiring local artists to create the jewelry they sold. Understanding that fighting poverty doesn't just stop at the individuals, they also ensured that everything JustOne used is from the disadvantaged area that the artist is from, in turn helping stimulate local businesses and do so in a green, sustainable way. JustOne understood that their customers not only want to support the artists they see on the website, they want to support their whole community and create a profitable, green cycle of business.
Inspiration
Back before JustOne started, Krista was (and still is) an avid photographer, who had been to Haiti, Ecuador, Uganda and Kenya on many occasions for her photography. During her trips, she had witnessed the conditions that many of the people of these countries had to endure and grew more and more conscious of the somewhat dire situations that these individuals were in and wanted to help. As she describes herself, "I was seeing all this need, but wondering what I could do with what I've seen". On the way back from a trip to Uganda she brought a handcrafted necklace from a local artisan back with her. The necklace attracted a lot of interest, with people constantly inquiring about where she got it and if they themselves could get once just like it. Seeing all this interest, Krista posted on her photography blog asking how many people would be interested in these handcrafted necklaces as she knew someone returning to Uganda that could get them for her. The response she received was outstanding and at that moment Krista knew what she could do in order to support the struggling people she had seen.
Overall impact
The goal of the innovation of Just One was to not only help the local artisans of these struggling countries, but their entire community. By keeping all the inputs of their products in their respective countries, this allows their entire community to benefit from the innovation as it becomes self sustaining. The impact of their innovation is able to create awareness in other countries through their customers. In the same way Krista was able to spread the awareness of their products through her photography blog, customers of Just One are able to do the same, which spreads to many others across the world.
Krista describes that, "A couple of them have built homes, bought property, or cattle". This clearly shows that there has been some progress of impact. However, a larger and more long-term goal of Just One is wanting to see those families being able to send their children to school. Being able to see those children in school full time rather than in and out just when they can afford it. Krista believes that "Education is the key to change and improvement, but the ability to give the power of being able to send their kids to school to the parents gives them dignity, rather than someone else paying for them".
Just One has been able to see some of their short-term goals of increased living standards and a few cases of their long-term goal of seeing kids in school. There is evidence that change is happening and Just One is eager to see how far their innovation can go.
Business benefit
JustOne isn't a completely "new" business, as it's roots date back to 2012 when it was founded, however, throughout that time, the business has remained relatively small in-terms of the number of employees and staff it directly employs. As Krista states, "When I initially started, I had a girlfriend come on board with me…I'm an ideas person, so she did the practical stuff, like setting up GST numbers, registering the business. But she moved away, she was only with us for 6 months…since than it's been me. I recently hired someone who was my intern." Krista also has a large number of volunteers who are passionate about the business's vison who occasionally help out as well.
Although not directly employed by JustOne, the artisans who are connected to JustOne have seen a big impact on their lives since being partnered with them. As stated by Krista, many of the artisan's single goal is to ensure that their children are able to attend school and be able to do so consistently. Through the money earned by offering their services to JustOne, they have been able to do exactly this and slowly chip away at the inequalities that their community once had to deal with! Many of the artisans had previously tried their hand at selling their jewelry, however, they had little luck and little outreach until JustOne came along, acting as a middleman of sorts, securing the sales, helping with marking and distribution of the artisans wonderful creations, ensuring that the artisans are able to make a living through their craft and support their families, providing food, education and much more!
When JustOne was launched, the conversation on sustainable fashion was not one that was prevalent, especially within North American society, however, since then, things have changed, and one can argue JustOne has been the forefront of this movement. When JustOne first started they were an online only business, which occasionally sold at events. Since then they have been able to open a physical location and sell to many unique organizations such as World Vison. Additionally, Krista states that she has seen an uptake in sustainable fashion lately (pointing to the BAFTA recent "reusable" theme as an example), this uptake in popularity has been absolutely amazing for JustOne their expertise, experience and connections within the sustainable fashion industry is unmatched, meaning they have an edge to become a leader within this field!
Social and environmental benefit
Just One prides itself in using recycled or waste materials in order to create their products. As Krista explained, "We try to use recycled material as much as possible… Bracelets made of discarded bone in Kenya are produced through bones from butchers… In Uganda, they use materials such as magazine paper". By using materials that would normally be considered waste into something memorable is a way that Just One is able to benefit the environment.
Just One is able to benefit society through spreading awareness of the skills of artisans in struggling countries. They are able to do the marketing aspect for those artisans to pique the interest of those in different places around the world. By creating a foundation for a sustainable business model in these struggling countries, Just One is able to use local materials to generate income from outside the community.
Interview
Krista Jefferson, Chief Storyteller
Keep this story going! Share below!
This business provides fair trade made fashion items, such as jewelry, all manufactured by struggling individuals in Kenya or Uganda. Through the purchase of Just One items, you are helping support these individuals as well as receiving a beautiful, unique items to wear. All the items are all handmade and thus there is only "just one" like it.