Sustaining Worldwide Communities Through Cosmetics
Lush Cosmetics
Overview
Lush Cosmetics is dedicated to the wellness of the environment while providing support to communities all around the globe. Lush, throughout the years, has come up with several projects to fulfill its mission, two of which are The Sustainable Lush Fund (SLush) and The Charity Pot. Those two are projects that aim to provide products that respect Lush's core philosophies while helping communities around the world.
Authors
Camilla Biscarini
Owin Farrell
Steffi Agbulos
School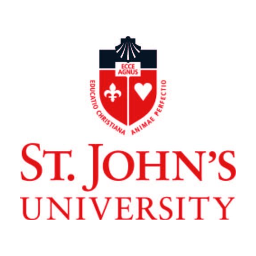 St. John's University
Professor

Charles Wankel
Innovation
The Charity Pot is a product founded by Lush Cosmetics that includes the ingredients delivered by the Sustainable Lush Fund. Founded in 2007, The Charity Pot stands on its own as the company's main product that pushes their core values. Lush Cosmetics donates 100% of the purchase price to small organizations that contribute to these different causes. These causes include animal protection, environmental safety, and human rights. A Lush manager, Taylor Lowery, explained that the money is usually evenly split between all of the companies involved in the Charity Pot unless there is a specific fundraiser for that month. Through the Charity Pot Program, Lush supports over 250 charities. The Charity Pot has donated over $33 million to over 42 countries.
The Sustainable Lush Fund is an initiative by Lush that shows the growth of their ethical sourcing. When they choose ingredients, they source from different communities and countries that need support. They go into countries such as Guatemala to source ingredients that can help the country put the land back together. In return, Lush can also use these new ingredients to help create their 100% vegetarian products. "Lush works really hard to make sure that everything we are putting into the actual products has a reason and a cause outside of the buzzwords." Taylor expresses the importance of finding new ingredients that might not be the go-to word in the makeup industry to differentiate their products further. Lush uses a specific team to travel the world and choose the areas that they feel could be an environmentally helpful choice.
Inspiration
Lush had the inspiration for the Charity Pot and The Sustainable Lush Fund (also known as SLush) from several elements. The first element is the company's commitment to its core values: freshest cosmetics ("The fresher the ingredient is, the better the effect it will have on your skin or hair" (Lush, n.d.), 100% vegetarian (and 80% vegan), ethical buying, handmade, naked (or unpackaged) goodies and fighting animal testing.
The second element that inspired Lush to start SLush was the intention (which later became its mission) to help and set up and fund permaculture and regenerative agriculture projects from the ground up, around the world (Lush, n.d.). Through this fund, Lush succeeds in maintaining its respect for its mission to the environment while helping the local communities.
As if the Slush was not enough to make a difference in the world, Lush wanted to do even more to provide help for several causes in different fields. The noble desire to make a difference is where the original idea of the Charity Pot came from. Thanks to this product, Taylor Lowery said that "there are more than 250 charities that are part of the program. Within the last year, Lush donated a total of 2.7 million dollars. An amount of income from purchased products gets dispersed amongst charities unless they have a specific ethical campaign going on, then they will focus for a specific time on that charity." Another decisive factor about the Charity Pot program is that Lush helps several nonprofits in different fields. Indeed, through the Charity Pot, there are three types of charities that Lush supports: animal welfare, environmental.
Overall impact
The impact of the Sustainable Lush Fund is one that has helped reverse some of the effects of deforestation and environmental degradation by encouraging the growth of native crops like vanilla and avocado. Through this innovation, Lush has been able to invest in various agricultural projects around the world that not only help renew local economies and lands but also to provide a supply chain from which Lush can source for its products. To date, the Lush Fund has set aside 2% of what it spends on raw materials and packaging and invested $5.1 million in community agriculture projects across 21 counties. As a result, this gave buyers opportunities to seek out positive, empowering relationships with growers, while simultaneously utilizing sustainable practices as they create fair wages and working conditions for these workers. In other words, the Lush Fund has found sustainable ways to significantly impact both workers and their supply chain in ways that will remain efficient for the short and long run.
Additionally, the sustainability and reputable services that Lush provides is also reflected in their Charity Pot program. With Lush donating to hundreds of nonprofit organizations through the purchases of their Charity Pots, customers have been able to participate in helping small grassroots organizations working in areas of human rights, animal rights, and overall environmental justice. Since its launch, Charity Pot has donated more than $33 million to 2,450 grassroots charities in 42 countries.
Furthermore, Taylor went on to also explain Lush's innovation impact in regards to animal testing. "The Lush Prize" offers a global prize fund to support initiatives to end or replace animal testing. It is the largest prize fund in a non-animal testing sector, awarding $250,000 to the winner. As most well-known cosmetic brands, such as Clinique, Benefit, or Maybelline, incorporate animal testing into their production, Lush has set the ethical standards in the cosmetics industry to come up with new, innovative ideas to stray away from animal testing.
Ultimately, Lush has gone above and beyond to find innovative ways to help its communities and environments around them, whether local or abroad. They have made efficient use of their purchasing dollars by supporting partners and communities that are producing the materials they need in a way that protects ecosystems, increases food security, and supports robust and independent producers.
Business benefit
Lush's innovation and sustainability is one that has impacted its business, society, and the environment in countless ways. As Lush incorporates ethical buying and ethical sourcing into their core values, this is what led to its business success and significant impact of its consumers and workers. For instance, Taylor had mentioned that "Lush is all about making sure that they are putting everything back into the environment what they took out." In other words, Lush's method of taking and replacing is what positively impacted their environment as they ensured that the way Lush take out the resources was done so in an ethical way.
Social and environmental benefit
Taylor explained that Lush sources all raw ingredients and raw materials from smaller communities globally; Lush has a farm in Ghana that they found through a women's cooperative. Before they were able to get their resources from this farm, the women's cooperative visited the sites and sought out the environment to see what local people needed, and in this case, it was fair wages. The women's cooperative then taught the locals how to make and churn cocoa and shea butter, and as a result, paid them fair wages. This example Taylor provided illustrated that Lush is not only concerned about getting ingredients for their products in any way that they can, but instead, they prioritized empowering these workers and they seek to improve these communities by using their resources.
Lush is constantly looking to work with growers and producers wherever they can globally to find new communities and groups committed to environmental and social regeneration. This innovation of utilizing cooperatives and ethical methods is a massive contrast to other cosmetic companies in the industry that often exploit the labor of workers from developing countries and who have no disregard to put back into the environment what they took out. From a short-term standpoint, Lush is always able to keep up with the production and resources for its products, and from a long-term standpoint, they will remain sustainable if they keep up their ethical ways of outsourcing the correct way; that is, avoiding the exploitation of labor.
Interview
Taylor Lowery, Store Manager
Keep this story going! Share below!
Lush Cosmetics
Poole,, Dorset, GB
Business Website: https://www.lushusa.com/
Year Founded: 1995
Number of Employees: 1001 to 5000
Lush Cosmetics is a cosmetics retailer with the headquarter in Poole, Dorset, United Kingdom, founded by Mark Constantine and Liz Weir. The company produces cosmetic goods such as creams, soaps, shampoos, shower gels, lotions, moisturizers, scrubs, and masks using only vegetarian and, at times, vegan recipes.