Stone Arch: The Educational Bridge
Shanghai Zhenheng Education Technology Co., Ltd.
Overview
Shanghai Zhenhong Educational Technology's strategic/company goals align with the United Nations (UN) Sustainable Development Goals (SDGS) that revolves around ensuring inclusive and quality education (Goal 4). Shanghai Zhenhong Educational Technology Let. Co. launches student exchange programs during winter and summer vacations. Throughout this three-week exchange, students can experience and get familiar with the educational environment abroad in advance. This exchange project is undoubtedly one of the innovations that the company can base itself on many educational and training institutions in Shanghai.

Authors
Sorie Sankoh
Yuxin Shen
Xiaofan Ma
School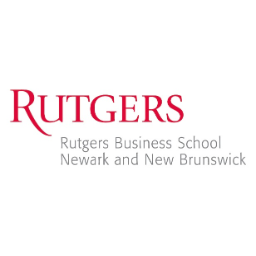 Rutgers Business School
Professor
Monique Okumakpeyi
Innovation
Shanghai Zhenhong Educational Technology Let. Co. business model is mainly divided into three major parts: curriculum development, test preparation/training, and student exchange programs. Using the company's flagship school, Bethune Memorial School, humanized management has been successfully utilized to help create/develop exam preparation tools such as unique/innovative exams and course curriculum. The tests are comprised of questions which have a unique mix of teacher/proctor written questions (70%) and student questions (30%), which include common mistakes made by students in previous exams. This practice helps students with tackling tough questions which help with their test preparation. This company is dedicated to tutoring students who are going to study abroad for standardized tests such as the TOEFL and SAT. The second part is the international school, which offers AP courses and helps students apply to universities in North America. Occasionally, the management will hold a new round of recruitment to recruit more teachers, to make their school curriculum more diversified. In addition, an innovative and reform project launched by the company is the fundamental reason why the company can finally establish itself in Shanghai's education industry.
The founders had the idea of starting a company because of their own exchange and study abroad, which shows that their vision has been expanded during this period of exchange abroad. So they want to replicate this project again and launch a short-term student exchange program. They found several schools in Canada and the United States to cooperate. Every year during the winter and summer holidays in China, a group of students will be sent to North America to participate in the three-week exchange. This is not only a trip for students but also an opportunity to experience life in North America. For Mr. Tang and the company, the students participating in the exchange program are like their company's investment in the future, because they want to let these students better experience the education environment abroad and help them apply to the university they want to go to. In Universities in the United States or Canada, these students can further receive a better education. Whether they are in the humanities and arts or in science and technology innovation, they can communicate with the leaders of different academic circles. The goal of their company is to cultivate these future talents and give them a platform to go to a better education environment. They hope that these students can gain more knowledge abroad, improve themselves, and become a useful person for the society in the future. Not only that, the company even has a broader vision. They hope that these people who go to North America to study can return to China in the future and bring substantive development to China.
Inspiration
Using a personal interview, we asked Mr. Tang what inspired them to set up educational institutions? "I want to improve education at home," he replied (Tang). He used to be an assistant teacher and saw many ways of learning for domestic students. "At present, the students under the domestic education system are all learning for learning. They must learn in order to get high marks. Learning is more like a task for them. In order to complete the task, they must memorize it by note. " (Tang).
Mr. Tang thinks that the education of junior high school should not teach students how to test but teach students to choose their life path. So he and his current founders went to Canada and the United States to study together under an opportunity. After several years, they thought that foreign education seemed more mature.
"Take Canada as an example. From the beginning of high school, there will be many courses for you to choose from. There will be some career planning courses to let students start to pay attention to the career they want to be engaged in later. There will be citizenship courses to let students know how Canadian society operates. Classes in grades 9-10 are free for children to try. Then in the 11th grade, the scores are used to apply for University. The children will start to analyze. I can't go to university later, whether I go to college or university, what department I go to University. Because the Department in university directly determines the choice of high school, so I give the choice to the children and parents so that the suitable children can enter the University, and they want to work directly after high school graduation No problem. There are many workplace courses in high school for students to choose. Some children who want to work can work as soon as they graduate from high school. So the students who want to go to university here in Canada have clear goals and know that they are suitable for learning. " (Tang).
Mr. Tang appreciated the foreign way of education very much and thought that the domestic students should also be exposed to this way of education, instead of blindly memorizing. He wants to change the education system at home. His young people should consider their future path in their study career, so with this purpose, he chose to create educational institutions.
Overall impact
Zhenheng Educational Technology breaks the mold of the traditional Chinese education market. The education they provide is no longer rote and crammed. They encourage students to develop their own critical thinking skills. They don't ask students to memorize the textbook like most schools and educational institutions do in Asia. They encourage students to speak and think like an English native speaker instead of memorizing thousands of vocabularies. Beyond language education, the programs they provide are great ways for students to have a better understanding of how foreign countries are like. They give students an opportunity to experience life outside of the classroom and outside of China. And helps countries like the US, Canada, and the UK to attract high-quality students. According to many studies, Asian and Asian American students usually has better academic performance than students in other races. Most of those high-quality students become high-quality employees after their graduation. That brings those countries large amounts of diverse, talented, and skilled workforce if they choose to stay in those countries. They also give students guidance on how to apply for college outside of China. Give them the opportunity to receive higher education in any country they want. That's the great thing Zhenhong Educational Technology is doing.
Business benefit
Their unique service makes them very competitive among other competitors in the market. They are very popular among students and their parents. Many other education institutions are making "test machines" to help students to fulfill requirements in schools. But that will not be successful in the long term. That kind of test-oriented education is going to fail if Chinese students and parents start to realize the importance of critical thinking and quality-oriented education. It seems like the mainstream in Asian, but it is not going to be successful in the long term. Zhenhong Educational Technology sees that. That was also seen by many customers, so they are successful now and we believe they are going to be more successful in the following years.
Social and environmental benefit
Zhenheng Educational Technology sees itself helping countries like American, Canada, Australia and the UK attracted many high-quality students and employees. An educated populace provides great benefits to society.
Interview
Yixuan Tang, Admission Office Manager
Keep this story going! Share below!
Shanghai Zhenheng Education Technology Co., Ltd.
Shanghai, Shanghai, CN
Business Website: N/a
Year Founded: 2019
Number of Employees: 11 to 50
Shanghai Zhenheng Educational Technology Let. Co. is a company that mainly promotes educational training services, whose target/focus group of training consists of teenagers who are ready to study abroad. The company not only has a unique training program and a strong faculty, but also has established partnerships with a few schools in Canada and the United States.