Solar, your clean energy
Gippsland Solar
Overview
As a clean energy supplier, Gippsland Solar does not only sell solar power but also magnifies the effectiveness of the energy through the idea of "Your Energy" (Gippsland Solar. 2019). Gippsland Solar tries to supply solar energy at the most economical price, while its technique allows the storage of solar power so as to secure the energy supply. As a result, it creates a virtuous cycle of the energy usage that reuses the excessive energy, which keeps the price low while avoiding wastes. This unique business model realizes the UN Sustainable Development Goals of supplying affordable and clean energy (Goal 7) and contributing to sustainable cities and communities (Goal 11). By far, Gippsland Solar has completed many significant projects in the community including the 330KW system for Sale Hospital and 240KW system for Newhaven College (Gippsland Solar. 2019). It is raising the awareness of clean energy to rural places as well. As Lachlan said, "we are now supplying clean energy for rural towns via solar power service." In the near future, Gippsland Solar will continue to reinvest in the latest technology to further develop the business design and modeling.
Author
Qiao Xiao
School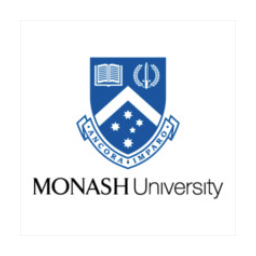 Monash University
Professor

Gitanjali Bedi
Innovation
Andrew McCarthy was founded Gippsland Solar in 2010, after nine years, this company grew fast and in the near future, Gippsland Solar will continue to reinvest in the latest technology to further develop the business design and modeling.
Inspiration
In June 2010, Gippsland Solar was born in the third bedroom of Andrew McCarthy's family home, who is now the managing director of the company. It was in a small rural area of Melbourne (Mirboo North), where Andrew operated the business with only a phone and a laptop (Gippsland Solar. 2019). But the humble start of Gippsland Solar does not limit its future boom. As Andrew saw a niche in the existing market that people with geographical disadvantages had limited access to the clean energy, he determined to take the entrepreneurial risk to take up the business opportunities as well as help the country people become more environmentally minded. It turns out that Andrew's vision was insightful. With his emphasis on the development of smart technology and battery storage which then become the mainstream in the clean energy market, Gippsland Solar has developed quickly. And this innovation finally forms the "Your Energy" model that serves the users and the social wellbeing.
Overall impact
Gippsland Solar has developed into a more mature enterprise during the nine-year course, which enables it to deliver premium clean energy service to benefit society. With the innovative solar technology and its competitive price, solar power is attracting more and more homes and businesses switching to it. The use of solar energy can avoid pollution from coal burning in local plants, which reduces greenhouse gas emission and increases the sustainability of rural towns and regions. Moreover, since Gippsland Solar has a focus on community and rural areas, it has provided a generally unconsidered slice of the population with a way to use clean energy and a shift in perceptions about energy use, which leads to a growth in the environmentally passionate crowd. Thus, for the short term, more people will be incentivized by the lower price of solar power, leading to a shift in the population to the clean energy. In the long run, few people will use non-renewable energy, which will slow down the deterioration of the climate and may even expect the revival of the ecosystem.
Business benefit
The growing awareness of climate change contributes to the company's profits. For example, Drouin's Lyrebird Retirement Village has signed a three-year contract with Gippsland Solar, which does not only bring steady economic income, but also serves as a role model with high degree of social responsibility that builds up good social image. Therefore, other organizations may want to set up solar projects with the company as well, which brings more economic benefits.
Social and environmental benefit
Gippsland Solar plays an important role in solar position, which lays a positive influence on the society. As the company is strongly committed to the cultural diversity, it creates equal opportunity to attract and retain young people and women to join, which is a favorable achievement of Goal 8 - Decent Work and Economic Growth. Besides, based on the huge solar installation (862KW) on Camberwell Grammar school in 2017, it introduced "off-grid classroom" to motivate student to think about "where the energy is coming from", cultivating the environmental consciousness among the younger generation. This aligns with the Goal 13, Climate Action, and will have a long-lasting effect along with their growth.
Interview
Lachlan Barry, manager
Keep this story going! Share below!
Gippsland Solar company is a solar provider founded in 2010. It is one of the largest solar suppliers in Australia, capable of providing the most complex sustainable resource projects. Each year, more than 1000 projects are delivered for private properties, business, educational institutions, health services and government agencies (Gippsland Solar. 2019). Based on the primary vision as "Your Energy", Gippsland Solar aims to help customers develop clear understanding and make efficient use of energy (Gippsland Solar. 2019).