Solar Thermal Cooling
RefriTherm
Overview
This Innovation is the most efficient cooling system on the planet. Technology which is a clean, free and natural energy with an extremely attractive Return of Investment.
Authors
Guillermo Krafft
Manuel Morell
School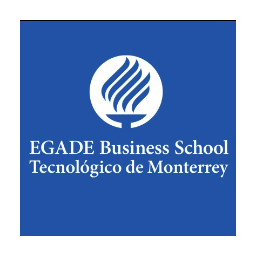 EGADE Business School Tecnologico de Monterrey
Professor
MARTIN H BREMER
Innovation
ThermXTM is a solar absorption panel that is placed directly to the refrigeration circuit, adding free energy to the refrigerant and directly affecting the thermodynamic cycle. Its purpose is to increase efficiency levels and reduce the energy consumption of the each equipment installed. Diminishing CO2 emissions.
Inspiration
The original idea is created by a retired Englishman, who was looking to save energy at his home, he thought of using the principle of absorption and a traditional water booster to save energy. He realized that could be used for heating and air conditioning system .
One of Refritherm's partners found this technology at an event and saw great potential to bring it to Mexico and Latin America, in his own words "we will test it in places where electricity, consumption and its generation is an issue" finding great opportunity in Mexico, where it is currently considered a virgin market for this technology, because currently there is nothing similar to make cooling and air conditioning systems more efficient, in addition to the large number of cities with hot climates which is where the greatest potential It has this technology.
Overall impact
Initially it was designed only looking for a saving in the energy consumption of the air conditioning systems, later it was seen that the technology also worked to save on the cooling systems, since the principle of operation is exactly the same. Finally, in addition to the savings, it was seen that Thermx technology had a high impact on the care of the environment, due to the decrease in CO2 emissions required to produce the electrical energy of the air conditioning and cooling systems.
Business benefit
No wonder, for companies that product have been presented, they had never heard of something similar, they did not know that solar energy could contribute or make their cooling systems more efficient, it does not make sense, how to improve a cooling system by adding heat.
Astonished when confirming the savings, at the beginning there was skepticism on the part of our clients or users, they did not believe what was presented to them, they had to do tests with many clients to show that ThermX technology really works.
Social and environmental benefit
ThermX technology, which was initially thought as an economic opportunity, over time we realized its importance and great contribution to companies, because refrigeration and air conditioning systems are the main energy consumers electricity in your industry, which directly impacts on one side CO2 Emissions and Global Warming and Economic spending on electricity by companies on the other.
Reduction of CO2 emissions and global warming using a smaller amount of electrical energy. The greenhouse gas emissions released by coal and natural gas plants to generate electricity for the operation of these air conditioners would almost double: from 1,250 million tons in 2016 to 2,280 million tons in 2050. Those emissions would contribute even more to global warming, which would raise the demand for air conditioning systems even more.
Although there is no measurement as such, it is estimated that with ThermX technology, we could reach a 30% reduction in CO2 emissions, this is the same percentage of efficiency that can be achieved in air conditioning systems and cooling.
Interview
Engineer Ramon Segovia, CoFounder
Keep this story going! Share below!
RefriTherm
Mexico City, CDMX, MX
Business Website: http://refritherm.com/
Year Founded: 30
Number of Employees: 11 to 50
Mexican company with more than 30 years of expertise on cooling and air conditioning. Diminishing CO2 emissions, saving 70% of energy consumption using solar energy.