Relax and Play with Cats
My Kitty Cafe
Overview
SDGS My Kitty Cafe Addresses:
1. No Poverty
2. Zero Hunger
3. Good Health and Well-Being
4. Quality Education
5. Gender Equality
9. Industry, Innovation and Infrastructure
10. Reduced Inequalities
11. Sustainable Cities and Communities
12. Responsible Consumption and Production
13. Climate Action
15. Life on Land
16. Peace, Justice and Strong Institutions
17. Partnerships for the Goals
The innovation that My Kitty Café has created is its integration of a normal coffee shop and a cat playpen. Although there are now many establishments who do this, My Kitty Café was the first cat café in Ontario to implement this idea of having rescued cats in a café. My Kitty Café addresses many SDGs, including goals 1-5, 9-12, 13, and 15-16. My Kitty Café addresses SDG goal one, no poverty, by rescuing cats and giving them a place to live. The business also addresses goal three, good health and well-being, by giving customers a chance to relieve their stress. By visiting My Kitty Café, customers can take advantage of the positive repercussions that come with spending time with animals. There are also elderly visits at least once a month and disabled and special needs people are welcome to visit. They have gender neutral bathrooms as well. My Kitty Café also gives back to the community by donating to cat rescue groups; this address goals 9, 10, and 16. To address goals 11-13, My Kitty Café uses paper and metal straws, reusable mugs, and glass dishware. They also sell products that are recyclable such as cat toys.
Authors
Michelle Dong
Anna Sonderskov
Rachel Woolsey
Hatinder Sekhon
Aqsa Pehlvi
tremaine shorter
School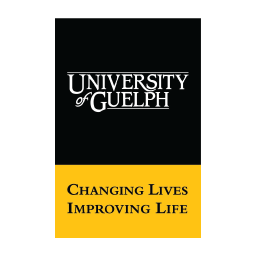 University of Guelph
Professor

Ruben Burga
Innovation
What: My Kitty Café is an organization that was founded four years ago and has since helped 820+ cats find loving owners. Almost every two days a cat is adopted.
How: Min Kim began thinking about how he could attract more customers to his business. My Kitty Café went through many stages before becoming what it is today. It actually started off as a convenience store, then evolved into a pet store, then an art gallery, then a pop-up store. Finally, Min came up with the idea of opening a café. The café has partnered with Perfect Companions, who are a very passionate and amazing non-profit that provides the café with rescue cats. Min does not feel like working at the cafe is a job and does not think of the business as work, which he credits as the reason for his success.
Where: My Kitty Café is located in Guelph, ON.
Who: The owner of My Kitty Café started off working their back in high school when his parents owned it and it was still a convenience store. Min was a hard worker all through life, telling us that his days were very routine and repetitive. He would go to school, work there everyday after school, go home to do his homework, and then go to bed. He had four jobs while in university, and would still work at the family store on weekends. He expressed how he never saw his parents, and how to him that was no way to live. He continued this routine into his adult years until he had children. At that point he would be at the store so much his own children would write letters to him saying they missed him and never saw him. It was then he decided to change his circumstances and then began to evolve his business into My Kitty Café.
Inspiration
The owner (Min Kim) of My Kitty Café started as a convenience store owner working 16-18 hours a day, resulting in separating from his wife and being away from his kids for long periods of time. He felt like that was his path in life because that was all he knew, as his parents also lived this way. However, soon he became fed up with the idea of waking up so early, having his kids grow up the same way he grew up (not seeing his parents every day) and ultimately being miserable 24/7. So, he decided to scratch the hard work he put into the convenience store business and start something new.
He could not sleep for days contemplating whether this path was the right one, until he went with his gut and jumped head first into the idea. Min Kim has always wanted to work in the field of helping things in need, so he chose to help cats find homes. Strangely enough, along the journey, one of his co-workers had a dream about having a Kitty Café sort of shop where the shop was helping adopt cats to new households but also creating a greeting and welcoming environment with the aspect of coffee. Min Kim ran with the idea presented to him. Ever since then, the organization has skyrocketed to something the owner never thought it would ever be.
Overall impact
The overall impact of the innovation can be characterized by how My Kitty Café as a business formed into a place for rescued cats to come together and find opportunities for adoption in the setting of a café. Many people can interact with the cats while enjoying a drink in a stress free environment, and whether people come for the tea or for the lovable felines, the café is able to bring attention to the cats that are in need of a new home. My Kitty Café was able to successfully create an environment and community that became an immediate hit upon opening in the short-term with over 2000 people present for the opening. Additionally, My Kitty Café has addressed SDG goal one of no poverty by giving cats a home in its café and they have also shown long-term success with their popularity, staying highly relevant and frequently visited throughout the years. My Kitty Café has provided and given many cats opportunities to find new homes in the long-term, which is evident given that they provide approximately 200 cats a new home yearly. To fulfill this goal, My Kitty Café has also donated towards cat rescue groups throughout the years in an effort to make an impact.
My Kitty Café also strives to accommodate to everyone regardless of their circumstances and aims to create a better place for everyone in this world. One of the ways that My Kitty Café betters society with this philosophy includes adding even small things such as gender neutral bathrooms to address the SDG for gender equality to make everyone feel more welcome within their café. My Kitty Café also strives to address the SDG for zero hunger within their local community as well by adding unique additions to their cafe such as the "coffee wall", as explained by the owner: "That means that someone can actually buy a coffee ahead for the next person, and for anyone that needs one, just take it and get a free coffee". My Kitty Café is one of the first within Guelph to have implemented this as a symbol of their commitment and impact they wish to see in society.
Business benefit
My Kitty Café started their campaign helping cats with a bang. They had over 200 people in their store supporting the non-profit organization with donations, adoptions and publicity. The reason for the huge turnout was the fact that they were the first Kitty Café to exist in Ontario. A lot of similar creations were made in the Toronto area but never lasted the full duration. Min Kim felt like what separated his coffee shop from other variations of such organizations is that My Kitty Café treats their cats with care and affection and is extremely attentive to the animals it hosts. This comes from having a great team behind the café, who provide unique ideas on how to expand and make the business more functional and unique. Some key ideas they have portrayed is the creation of the Coffee Wall. My Kitty Café also has knitting clubs to compliment the cats joy for yarn. A very uncommon aspect of the business is the fact that the demographic is spacious; from visitors as young as 2 months, to teenagers, to elderly people. With the growth of the business, they have had people from all over the world come and adopt cats from the shop. For example; as far as Ottawa, United States and Australia. Min Kim said that this is just the beginning and he hopes to market this idea for other animals in need as well.
Social and environmental benefit
The biggest reason for the creation of the non-profit organization, My Kitty Café, was to help out the environment with the homelessness of cats but also giving back to the community. The idea was to help sheltered cats have a place to play and enjoy while having the chance to get adopted. They are adopting about 200 cats a year and in the 4 years they've been around the organization has helped about 800 cats find a home with an adoption cat rate of 1 per day. The reason why Min Kim gives back to the community is because he was given help from the community at first when the shop kickstarted with painting, minor construction and cleaning of floors. He invites a lot of students and seniors to the café. The students benefit from the café by doing their work while enjoying the cats love. Min Kim invites 3 to 4 senior groups to the café within Guelph at least every month. Elderly homes such as North Wood Manor and Guelph Lake Commons. The elderly enjoy and feed the cats while creating a culture. A quote from the Min Kim that hit many about the elderly that visit is "its fun for us to, if I can afford 3 or 4 hundred dollars every time they are here this is why am I in business, the best part is that when they come here and they are so happy, they are sooo happy you have no idea its sooo good that way and they love the cats". This sense of compassion and gratitude is the reason why he is seen as a leader and motivator in his Guelph community. Oddly enough, The Kitty Café is voted #1 dating spot in Guelph for anyone who is in the loving mood.
Interview
Min Kim, Owner
Keep this story going! Share below!
My Kitty Cafe is a cat themed café, where people can enjoy the experience of a typical cozy café, while also enjoying the company of it's affectionate feline inhabitants. There is also a small shopping area of the café where people may choose to shop for cat toys, litter, food, cat mugs, t-shirts and more. All cats at the Kitty Café are looking for their forever homes and available for adoption. My Kitty Cafe is catered for children to seniors; anyone who wants to relax and enjoy the company of cats while sipping on a delicious coffee or hot coco.