Providing Education: The Musical Way
Guelph Music
Overview
Guelph is a very large musical community, and needed ways for it's residents to express their musical talent. Guelph Music recently agreed to host multiple events thrown by the City of Guelph throughout the year to promote music, art, and expression.
Authors
Moeen Motala
Prabhjit Sangha
ChongRui Bai
Taylor Ussher
Jeffrey McAndrew

Ryan Motazedian
School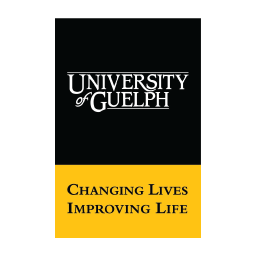 University of Guelph
Professor

Ruben Burga
Innovation
Guelph Music has been supporting Guelph's local musicians since 1985. For 35 years the business has offered one-on-one music lessons, and larger group lessons for the residents of Guelph. They teach Ukulele, Guitar, Bass Guitar and Drums. The lessons are "Geared towards all ages really, they're one on one lessons, once in a while we'll do in store group classes on more advanced things. Get a special guest to come in as a speaker; mostly private one on one lessons." They also carry a wide variety of instruments from congas, bongos, to a large selection of small percussion instruments. Their friendly and knowledgeable staff strive to offer a helping hand to beginners as well as advanced musicians.
Darren Young, a long time employee of Guelph Music took ownership of the store 3 years ago. Since then, he has worked with the City of Guelph and the Hillside Charity to help host the Girls and Guitars events. The project is designed to address the gender imbalance in the music industry and to encourage women to write songs that speak of and to them. The event runs from 11:00 am to 2:00 pm in the heart of downtown Guelph. The performers are women at different stages of their careers, some are full time professionals while others are new to the scene. All of the performers share a passion for music and performance, and the Hillside Festival along with all of their hosts provide them with an outlet to showcase their talent. "As far as the Girls + Guitars Event that's really great because it really focuses on bringing the community together, song writing, getting exposure out there in a quick format. They go around the city in one day and do a whole bunch of venues, and it's run by Hillside, which is another great Eco-friendly event."
Another event held by Guelph music is Flash to the 80's. This event is not only promoting the old-fashioned musical equipment, it also encourages people to discover and dig out the residual value of the old-fashioned equipment. For example, they have records and turntables in that event, which could potentially attract more young people into the records field. Furthermore, there are some valuable first edition records and used musical instruments which are also huge sellers. Guelph Music is not only focusing on the market that already exists, they are also adding value to the used products or discontinued products, while inspiring their customers.
Inspiration
Darren Young's passion for music is evident. He had worked at Guelph Music for years before the opportunity to take over presented itself. And when it did he took it on and seamlessly transitioned into the new role. Guelph Music had already an existing legacy before Darren took over and he continues to grow the presence it has built in the community. As previously mentioned, they have continued offering one-on-one lessons and occasionally have group sessions where they invite guest speakers. His knowledge of music, instruments, the surrounding area, as well as his personable nature has enabled him to continue the legacy of the store.
Darren Young also continues to play a large part in helping the Hillside Festival with their Girls and Guitars event. Although the City of Guelph and the Hillside Committee were responsible for proposing the idea. Both recognized the importance that Guelph Music posed in Guelph's musical community. When approached, Darren agreed to participate. His love of music and the knowledge he has accumulated was prevalent when the two organizations were making their decision. Guelph Music hosts one of the multiple female performances open to the public, he lends his hand in helping set up and using the store's equipment to put on a show for the public.

Overall impact
Guelph Music sets out to be an organization that positively contributes to the community, and so far they've done just that. They provide a friendly and reasonably priced option in relation to their competitors along with the highest quality of service. In the words of a local guide in the City of Guelph, "It's nice to have a music store which I can trust with all of my guitar related needs." The initial beginner lessons help to create a strong foundation for a person's musical career. Guelph Music has had lifelong customers that see the business as their first option. This is simply because of the level of service being so much greater and more in depth than any other music store.
Since the Girls and Guitars event first took the stage in Guelph Music, the business has noticed an increase in foot traffic for the store. "Ukulele and Guitar in singer-songwriting, in the last 3-5 years it's growing rapidly for sure." Along with the business impact, the project encourages women to get involved, to be more confident, and provides them with the opportunity to grow and learn. It also creates a more inclusive performance arts landscape, one where aspiring musicians can help support each other. Guelph is largely a very musical community, having the opportunity to perform and gain exposure with an Eco-friendly festival, can do wonders for a person's self confidence and motivation.
Business benefit
Guelph Music has benefited from hosting the Girls and Guitars events financially. In the last 3-5 years there has been an increase in foot traffic leading to an increase in sales. The amount of people enrolling in music lessons has increased along with the amount of guitars and ukuleles being sold having a rapid increase as well.
Social and environmental benefit
Guelph music has benefited both the society and the environment through its business operations. The store buys and sells used instruments while promoting the idea of reusing older instruments. Instead of throwing them out or letting them go to waste, people can bring in their instruments in return for cash. In turn this lowers the environmental costs of producing new products when older ones can suffice. This action relates directly to the Sustainable Development Goal of Responsible Consumption and Production.
Through the Girls and Guitars event mentioned earlier, Guelph Music has consistently contributed to the Gender Equality Sustainable Development Goal. The event in itself promotes women at different levels in their musical career. Ranging from women just starting out, to full time professional musicians, this experience can inspire young women to believe in themselves by seeing others who share similar passions.
Interview
Darren Young, Store Owner
Keep this story going! Share below!
Guelph Music
Guelph, Ontario, CA
Business Website: Guelphmusic.com
Year Founded: 1985
Number of Employees: 2 to 10
Guelph Music is a local music store that outclasses big franchises with their knowledgeable and friendly staff and exceptional customer service. The store stands for more than maximizing their profits, they provide value to the community in various ways including education, awareness, and responsibility.