Our trip to Cumbernauld
Watch Us Grow
Overview
Watch us Grow believed to meet the 12th SDG of responsible consumption production. They have a business called 'Baby Steps' where they refurbish and sell unwanted baby items second hand to help the community. This also helps to create a solution for the 12th SDG goal as they are reducing levels of waste and production by-selling second hand items.
I think that the recycling work that we do contributes towards waste reduction. In our shop in Falkirk we get loads of baby clothes. So we take a slice off what we think we can sell, the best we get. We then send off the rest to another charity and they top slice to other charity shops, another slice off to third world countries. Likewise with books. Some of them are not in the condition we want to sell, so we sell off to another charity, which provides paid employment for care givers. So they take a bit off for that, and then the rest goes to pulping, so there's no waste. All our gardening's done using organic methods - so reducing pesticides, educating about pesticides, the benefits of worms. So reducing waste, encouraging people to lead healthy lives.
Authors
Anamika Pandey
Molly McDade
sara webster
Jacqueline Mathers
Michaela Quinn
School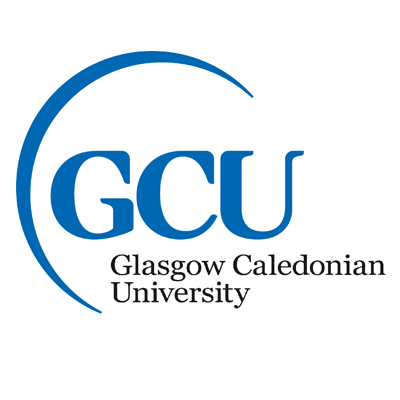 Glasgow Caledonian University
Professor

Leslie Huckfield
Innovation
Watch Us Grow was first established on March 23rd, 1989 in Cumbernauld by Anna and her Husband. The innovation was started to help support those with learning disabilities lead more independent lives through housekeeping skills, employment and sporting events to help them live without such a need for a career.
Watch Us Grow has a garden where students have been able to learn how to plant vegetables, plants and skills such as cutting the grass. Having a garden was seen as therapeutic due to high levels of suicide, helping people with disabilities. This then developed into a social enterprise for some students and paid employment is now offered to work on environmental projects in the community such as improving school grounds and helping to create some woodland areas.
Watch Us Grow opened a second enterprise which refurbished to a high quality only nursey equipment and sold it on at a reasonable cost. This then moved to Falkirk and was called baby steps employing 6 people. Watch Us Grow also run events such as badminton every Monday and Friday and more social events such as line dancing and visits to the planetarium at the weekends.
The innovation first started with only three students. Their two client groups are students, and volunteers, some of whom are recovering from mental health challenges, and some of whom are not. In total, they have 11 special need employees and 8 support staff with six places for people who have access to self-direct support funding and at the moment have 24 spaces in their garden.
Funding from council up to 24 places, health board pays for garden, nursey is not sustainable but hoping to from Falkirk, grant funding, fundraising in the supermarkets, at Christmas they had a funding day with musicians and raised nearly £1000, sponsor walk around Scotland last year .
Inspiration
Watch Us Grow came out with an idea of community activists. It was an opportunity for people with special needs, it was a daycare centre - because there is a lack of opportunity for people in Cumbernauld. They see having a garden as very therapeutic due to high levels of suicide.
Some of us had seen a project in Glasgow. We saw an idea called Growing Concern, and thought it was an idea to help those with social needs. At the same time, there was a high occurrence of suicides amongst employees in Scotland. So, we thought perhaps we could team up with people with mental health challenges with people who had learning difficulties, using the garden as a therapeutic learning experience.
Overall impact
The overall impact of the innovation is helping those with disabilities to have a more independent life without a career. It helps the community by helping to reduce landfill by refurbishing nursery equipment and selling it on.
Their biggest accomplishment is one of the men who started on day 1, was given a paid job and his mum said she never thought she'd see the day he would get a pay packet due to his disability. Seeing people develop and change and lead better lives.
Social and environmental benefit
.
Interview
Ann McCulloch, General Manager
Keep this story going! Share below!
Watch us Grow is a social enterprise company which supports individuals with special needs. They have created a bungalow to help the individuals become independent by teaching living skills such as cooking. In addition to this, the students are taught how to garden helping to create a scenic surrounding. This helps the student to engage in everyday life, allowing them to become independent.