Innovating Health Care for the Future
Cerner
Overview
Cerner sits at the intersection of healthcare and IT and is the largest standalone HIT company in the world. The company still adheres to the principles it was founded with and believes that your health information should flow freely regardless of where the care was provided.
The recent COVID outbreak highlighted the need for companies like Cerner to continue their efforts to make the world a safer and more connected place. In a recent interview, Scott Kehn, Vice President of Client Relationships, highlighted Cerner's efforts in Seattle, London, Malakai, and rural western Texas. Each story supports Cerner's efforts to ensure healthy lives and promote well-being for all ages. This is done while adhering to the company's mission, that health care is too important to stay the same.
Authors
Kristen Lester
Caitlin Reback
Blake Beltramea
FAN WANG
School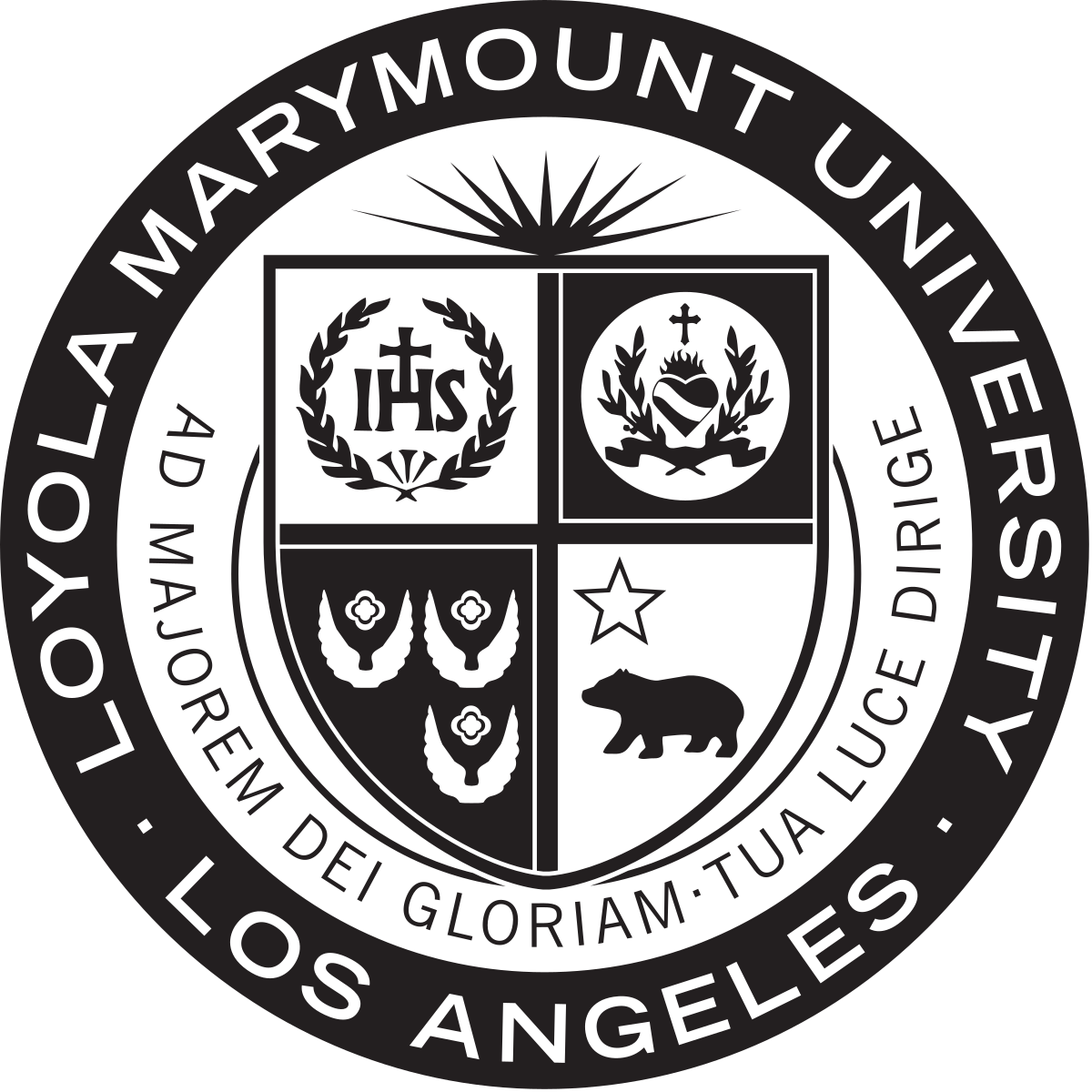 Loyola Marymount University
Professor
Jeff Thies
Innovation
In the complicated world of healthcare, having up to date technology is vital in helping clinicians give their patients the care they need. Cerner makes that happen. Over the past 40 years, Cerner has supplied health information technology to over 27,000 facilities around the world. Cerner's mission is simple: health care is too important to stay the same, so they seek breakthrough innovation to shape the health care of tomorrow.
Cerner was founded in 1979 by Neal Patterson, Paul Gorup, and Cliff Illig, former colleagues at Arthur Andersen. Starting from a park bench in Kansas City, their vision grew Cerner to the multinational company that it currently is. Over the years, they have modernized themselves in order to become sustainable as a global entity. Working on new visionary projects and engaging with clients has allowed Cerner to change health care around the world.
By focusing on the common good and not the individual, Cerner has made major improvements in health care among certain groups. By bringing in IT and modern tools, Cerner is helping modernize the health care system of the VA and making it safer for veterans to access the health care they need. Cerner has also partnered with Indian Health Services to help drive and advance health care in the Native American population in Farmington, New Mexico. In addition, the Firsthand Foundation was founded in 1995 to promote the health and wellness for children, and has since expanded to families and communities to provide access the health care and education.
Cerner proves that integrating new IT into healthcare can make a positive difference for many patients in different groups. They work hard to stand by their mission to seek breakthrough innovation that will shape the health care of tomorrow.
Inspiration
In 1979, Neal Patterson and his colleague Paul Gorup, Cliff Illig left Arthur Andersen. They inspired by software technology development and convinced that this technology will change the entire world. Therefore, they founded a software company called PGI & Associates, the predecessor of Cerner. PGI & Associates' first order is writing a computer program for a local pathologist association. After that, PGI & Associates quickly launched PATHnet, a computer program for all pathologists. Then the company changed its name to Cerner, a derivative of the Latin word for discern.
At that time, the United States was on the eve of the explosive growth of medical information industry era, Patterson seized the opportunity and thought that if the automotive industry can be automated, why not the healthcare information industry? Inspired by this vision, Cerner has gradually become a health information technology company, providing healthcare solutions and services, including electronic cases, laboratory information systems, hospital information systems, population health management, and regional healthcare integration systems.
Cerner is always motivated by creating the intersection of health care and information technology to connect people and systems worldwide. Cerner utilizes information technology to provide solutions that let people all over the world engage in their own health. At the same time, the company's dedicates to seeking innovations that will improve the future of health care. In an interview, Scott Kehn, Vice President described a culture of continuous innovation. This innovation has led to the creation of a platform upon which others can continue to innovate. These improvements will not only impact health care but also affects the global wellness.
Overall impact
Cerner's business revolutionizes efficiency, productivity, and performance in the healthcare industry. Its business also reduces human errors, improving clinical outcomes, facilitating care coordination, improving practice efficiencies, and tracking data more accurately and efficiently.
Cerner uses a formal energy management system and continues to invest in additional sustainability measures whenever financially feasible, including using sustainable practices for building new construction. The company takes pride in the use of sustainable development methods while creating new campuses.
Cerner makes a positive community impact on society. Cerner is devoted to improving the quality of life for everyone, and it seeks to enhance communities through the development of healthy and educated individuals. People track their health records and become more health-conscious. Cerner is self-insured and has seen a significant bending of the company's own health expenses. An engaged model of the patient as a consumer is something that Cerner relicenses to its client base. The conscious cultivate people to develop healthy habits in both eating and exercising. Scott outlined a use case in Malakai where he and other executives from both a local health system and Cerner concluded that the island was a food desert. This was not the intent of either Cerner nor its client to discover and yet was the problem at the heart of the community need. When this was discovered and rectified, the local community threw a luau in appreciation. The EHR system provided by Cerner also enhances public health surveillance of diseases such as diabetes, cardiovascular, cancer, etc. The crisis associated with COVID-19 shone a spotlight on the need for further development in the public health space and will continue to drive innovation to the benefit of all communities.
Cerner's technology presents numerous environmental benefits: paperless medical record reduces the use of paper and protects the water and forest resources, electronic health records lowered gasoline consumption among some patients who otherwise would have made trips to the doctor. Cerner's employees are passionate about sustainable development; hundreds of employees are participating in a grass-roots group focused on advancing sustainable practices through carpooling, campus recycling, and other self-led efforts to decrease their environmental footprint.
Business benefit
The business benefit to Cerner's innovation is to relentlessly seek breakthrough innovation that will shape health care of tomorrow. Cerner's promise is that "health care is too important to stay the same". This motto alone demonstrates their dedication to continuously innovate their practices. From the beginning, Cerner has innovated at the intersection of health care and information technology. With health information technology at its core. Cerner has created an inclusive culture of talented software engineers, developers and clinicians to ensure the solutions and offerings they create for their customers are consistently state-of-the-art. A culture of continuous innovation and organization restructuring ensures Cerner stays close to the driving edge of technology developments as outlined in their recent partnership with AWS. Today, with over 27,000 associates, Cerner is the world's largest publicly-traded health IT company. Health care is evolving at a rapid pace, shifting the needs of health care systems, providers and patients. Cerner is focused on moving quickly from idea to scale and delivering solutions that address the ever-evolving needs of health and care. As Cerner prepares for the next decade of technological advances, they continue to invest in new and emerging market segments and expanding their capabilities while also continuing to advance the core EHR systems. Their 2019 revenue was $5.69 billion and they attribute much of that success to 40 years of creating solutions for some of health care's toughest challenges.
Social and environmental benefit
Societal benefit to at the core of Cerner corporation. By dedicating the company to the intersection of innovation and health care Cerner has remained close to this calling. The company also funds its own non for profit, the First Hand Foundation. First Hand is dedicated to helping children, families and communities achieve their full health potential. Through First Hand, Cerner associates, clients, friends, and community members have a chance to make an even bigger impact in health care through philanthropy. All children and families deserve a chance to be healthy. Not all families have the same access to care, resources or funding to fulfill this need. That is where Cerner's foundation steps in. The foundation provides funding for individual children with health-related needs (such as surgery, medical equipment or travel related to care) when insurance and other financial resources have been exhausted. Parents and caregivers want their children to be happy and healthy. Sometimes, financial constraints make it impossible to cover medical expenses. Our application-based case grant program provides funding for children to receive needed care, which often improves or even saves their lives.
In addition to supporting the needs of children Cerner also lends its business support to international mission trips. In remote areas of the world, many communities don't have adequate access to health care. In partnership with reputable medical mission organizations, Cerner associates who contribute financially to First Hand can also travel to these areas to provide needed care and comfort the many communities abroad. Cerner also creates and supports programs that identify issues before they become critical and that empower people to take charge of their health. For instance, when natural disasters occur, First Hand manages fundraising and relief efforts. The program provides financial assistance and necessary supplies to Cerner associates in affected areas, addressing short- and long-term needs.
Interview
Scott Kehn, Vice President, Client Relationships Premier
Keep this story going! Share below!
Cerner
Kansas City, Missouri, US
Business Website: cerner.com
Year Founded: 1979
Number of Employees: 10000+
Cerner sits at the intersection of health and IT and helps its clients create the health system of the future.