HEAL THE WORLD - GRATITUDE TO THE FUTURE GEN...
ENVIGREEN
Author
CHETHAN D R
School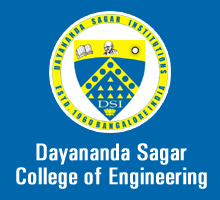 Dayananda Sagar College of Engineering
Professor
Rahul Kargal
Keep this story going! Share below!
ENVIGREEN
BENGALURU, KARNATAKA, IN
Business Website: http://envigreen.in/
Year Founded: 2016
Number of Employees: 11 to 50
Envigreen Biotech India Private Ltd produces India's first 100% biodegradable substitute to plastics. The idea of creating these products took shape in 2012 with the support of scientists and environmentalists across the world. Inspired by 'Swach Bharat', an initiative taken by the Honourable Prime Minister of India Narendra Modi, Envigreen is going to hit the Indian market this coming year.
Envigreen is not just a brand, it is a Green Technology. Envigreen's products are made from natural starch, vegetable oil derivatives and vegetable waste. These products are non-toxic to the environment, animals and plants. Evergreen contains no conventional plastics at all.
Envigreen is on a mission to make the world plastic free and you can join us as a distributor to reach our goals. With Operations in the Middle East and South-East Asian countries, Envigreen operates from its corporate office in Bengaluru with global ambitions.