First of it's Kind
VCT Group
Overview
VCT is a leading company when it comes to sustainable forms of energy and it proves that with it's contribution to the Evolv1 project. VCT has managed to create a completely sustainable building that is Canada's first zero carbon design certified building. This build actually produces more energy than it consumes, therefore also making it profitable.
Authors
Angel Raposo
Jordan Murray
Evan Kiser
Royce Metchie
David Casupanan
Brandon Eddie
School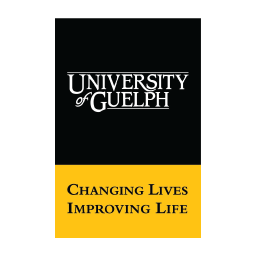 University of Guelph
Professor

Ruben Burga
Innovation
The innovation began when the company was determining how to become profitable. Seeing the Renewable Energy Standard Offer, VCT was able to capitalize on not only becoming an efficient clean energy sourced company, but making a profit by being environmentally friendly. VCT then took the renewable energy further and designed and partnered in building a self sustaining building that produces more energy than what it consumes. The innovation may have begun as a way to make profit, but merged into a larger, long-term plan that allows the company to save far more money on energy than what they may have originally thought. The entire roof of the building and a good portion of the parking lot is covered in solar panels. The parking lot has also integrated 28 electric vehicle charging ports.
Inspiration
VCT Group wanted to build a building with a high level of sustainability but in a way that it could be replicated. Brian mentioned in the interview that the world is changing and we know have access to some much more knowledge than we ever have before. During our interview he stated that because of this he believes that knowledge is no longer power but that execution is where the power really lies in this day and age of business. The company wanted to change what people thought a building was. It is regenerative and is able to give back instead of just using energy. They had a strong vision about creating a clean economy and showing that it is indeed possible with the proper tools like renewable energy. This building is the embodiment of the clean economy that they want all of KW to become
Overall impact
The Evolv1 project implemented by VCT Group has paved the way for the renewable energy industry by creating a self-sustaining building capable of generating more energy than the building requires. The impact of this innovation is it serves as an actual embodiment of a vision that many have had in the past.
This project has a huge effect in terms of the profitability of the project by helping to cut electricity costs in the long-run and in the short-run serves as a unique innovation that consumers can choose to take advantage of through VCT Group. This project also has a huge impact on society and the environment by the company limiting their carbon footprint and promoting sustainable practices such as solar power and EV charging for the future.
This building and project have been so successful that they're planning on building a second building. Partly because their team is growing and they need more space, but also because it will help double the energy they are able to produce.
Business benefit
VCT Group's project Evolv1 was intended to be an industry leader in clean energy. By integrating technology such as single axis trackers and bi-facial panels VCT group was able to create a highly sustainable, replicable building which creates a surplus of energy than the building uses itself. The cost of solar energy has come significantly down over the years from $4 to now only $0.50 per watt so the implementation of new technology was crucial in the creation of this building in order to ensure that it would be a financially viable option.
This new innovative project would provide new profitability opportunities for the business by lowering costs and creating a competitive advantage over competitors. "A lot of people want to see renewable energy project developed on their site, but capital (money) is always a restraint" -Brian Unrau. By lowering the costs to produce solar energy, VCT group is able to lower the price of these technologies in order to obtain more consumers.
The other long-term impact this innovation has on the business is that it will attract more potential employees who are environmentally aware. This is the type of people who thrive in this industry and thus by attracting this talent it will provide many long-term benefits to the company
Social and environmental benefit
The impact that this innovation has had on society is that it has shown that implementing socially responsible techniques into business through the use of clean energy is very possible and actually profitable due to the regenerative and self-sustaining capabilities.
Conventionally people have thought of solar panels as simply being put into large fields or on top of houses, but VCT group has created an entire building for corporate activities that uses only energy generated on site. On top of that part of the project was to put in 28 EV chargers for vehicles on site which promotes employees to become socially responsible and allows for easy access to charging stations at the workplace
This innovative project also has had, and will continue to have, a significant impact on the environment by allowing an on site alternative to combustion vehicles. Some people do not have the space or potentially the funds in order to have a changing station at their homes and thus by providing EV charging to employees it serves as an incentive to become more eco-friendly
Interview
Brian Unrau, President
Keep this story going! Share below!
VCT Group is a solar energy company based out of Kitchener, Ontario. They help businesses and individuals to support clean energy while offering the best warranties and follow ups in the industry.