Educating the Future in the Present
Level Up Kids Guelph
Overview
Level Up Kids provides children with supplemental STEM education and teaches computational thinking skills which will allow them to flourish better in our technology-centric world. This helps to solve the Sustainable Development Goals numbers 4 and 9 because it provides children with a quality education that will give them an academic advantage and transforms them from passive technology users into future innovators. Their branch in Guelph also offers an off-site service, wherein they run the program as an after-school activity at participating schools which contributes to SDG number 13 since parents no longer have to drive to a set location thereby mitigating the greenhouse gas emission that comes from driving their cars.
Authors
Gillian Sanchez
Ty Harding
Nicholas Sammut
Matthew Rusak
Liam Jeffery
School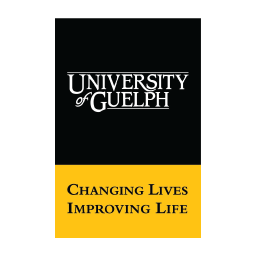 University of Guelph
Professor

Ruben Burga
Innovation
Level Up Kids offers a program that provides children with a supplementary STEM education by engaging them in fun activities so that the children will be able to obtain new knowledge without having to feel like they are sitting through a lecture. By teaching the children material that is a bit more advanced for their age, they will have time to fully digest the material. When the time comes where they are taught about those topics in class, rather than struggling to understand what is being taught, they would just be reviewing their knowledge and judging whether they have comprehended the material correctly or not. This supports SDG number 4 because it provides them with a higher quality of education since they will be comprehending new information rather than meaninglessly learning by rote just for grades.
By teaching children programming, not only will they develop a skill which may be able to help them in the future, but they are also developing a mindset for solving problems in a way that can be carried out by humans and machines, that is "Computational Thinking." Such a way of thinking will provide the children with a way to view problems that is more systematic. When we are young, we tend to view problems as a whole, which can be daunting and confusing to work with, however, when programming, you need to break problems up into smaller parts and work on them one at a time. This way of thinking is something that most people tend to subconsciously develop as they grow older, however by having this way of thinking at a young age, the children will be able to exercise and further develop their problem-solving skills. This supports SDG number 9 because it develops the children's creativity when solving problems which will allow for more innovation and development of technology when the children learn to put their knowledge to use.
Also, by holding their program directly at the children's schools, they will be able to reduce the number of parents who have to drive to a designated location where they would hold the program normally. This would lead to a reduction in distance driven by car by the children's parents. This would support SDG number 13 because it would give the children's parents less of a reason to drive somewhere since the child just needs to stay at school instead of needing to be transported elsewhere. This helps SDG number 13 because it would mitigate the amount of greenhouse gas emission caused by parents driving their children to another location for after-school activities.
Inspiration
The CEO of Level Up Kids, Jeff Hughes, along with Belinda noticed from talking with numerous parents from the community that they had "lots of driving to do for hockey, other sports, Kumon, other programs and they were just exhausted." After some discussion between Jeff and Belinda about what they could do to help with the troubles that those parents were facing, they brainstormed the idea to try to "go to the schools and offer the program straight from the schools." Since the time that this innovation was implemented, it has been well received by the parents and they were able to reach more students.
Overall impact
Some of the short term effects of their innovation were that they were able to reach more students and that they were able to lower their costs as well as their ecological footprint. Just by going directly to the schools, they were able to spread awareness of their company and their goals which allowed them to obtain more students. They were also able to lower their costs and footprint because they are able to borrow a room from the schools in which they are holding their program.
The long term effect is that if the strategy of going directly to schools remains successful, the company can also be applied to their other branches. This would further increase the number of students that they would be able to reach which would also mean better education for an increased amount of students. There is also the fact that positively affecting more students by going to schools will increase the number of parents who have a positive opinion of their company. This would lead to their reputation spreading by word of mouth and could cause more schools to reach out to Level Up to get them to have programs at their schools which would further increase the number of students that they are able to reach.
Business benefit
This innovation benefits the business because there is an increase in the number of students enrolled in their program which also means an increase in total revenue. By having a higher revenue, they will have more freedom to experiment with their program on how to best optimize the learning experience that their program provides while also maximizing their own profit. Another benefit that came from having their program hosted directly at schools is that they were able to lower their overhead costs because they are able to borrow a room from the schools instead of having just one location where they host all of their programs. By reducing their overhead, they are able to increase their profit margin which can lead to the expansion of the scope of their company.
Social and environmental benefit
Their innovation benefits society because it provides children, the future of our society, with the skills and motivation that they will need to succeed in life. It provides them with an education built upon a solid foundation while also giving them a thought process that can help them in whichever field of study they wish to pursue in their future. By having more well-educated children, we will also have more potential innovators that can help society as a whole develop.
Their innovation of having their programs hosted directly at schools unlike other extracurricular academies that have their programs in their own building is that it benefits the environment because of less greenhouse gas emission. Since parents don't have to drive their children to another place after school to attend their program, they will reduce the amount of pollution that they will generate with their cars.
Interview
Belinda Gould, Franchise Owner
Keep this story going! Share below!
Level Up Kids is an educational program where they teach children, from ages 8 to 14, programming with a focus on STEM applications. By teaching them things like internet safety or how to design their own game using programming, the children will be able to obtain skills that can help them succeed in life. Their program allows children to develop their creativity by exploring a wide variety of STEM activities and ingrains a "Computational Thinking" thought process into them which can aid their problem-solving skills.