Changing Industry Standards for the Better
TRU-ID
Overview
The company TRU-ID focuses on protecting consumers in the food and natural health industry by ensuring products are not falsely labeled or contaminated. TRU-ID wants to set a global standard for honesty in consumer product labeling through the state of the art DNA biotechnology developed by the company. By using the technology developed by TRU-ID, known as HYRIS, companies can guarantee to their customers that they are using only authentic and real ingredients in every product.
Authors
Ethan Cummins
Jakob Jung
Rachel van der Toorn
Bradley Sellon
Isabel Pennie
Amanda Depikolozvane
School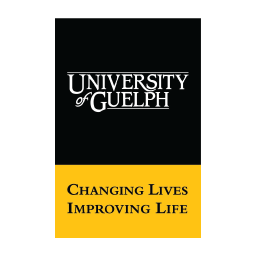 University of Guelph
Professor

Ruben Burga
Innovation
Founded in 2013, TRU-ID is the world's 1st certification program of DNA biotechnology. The technology is cutting edge and was developed for the purpose of supporting businesses that are looking to verify to customers that they are using only authentic ingredients in food and Natural Health Products (NHPs). TRU-ID provides innovative solutions that identify the adulteration of food which helps many companies in the food industry manage the financial risk caused by adulteration.
TRU-ID provides brands with the ability to improve consumer confidence and differentiate their products from competitors with the TRU-ID certification program. The program provides the consumer with the assurance that the company's product is dedicated to quality and authenticity, committed to protecting consumers, and continuing to invest in mitigating adulteration.
Inspiration
The inspiration to develop affordable HYRIS machines for companies to test the authenticity of food and natural health products (NHP) in order to establish transparency in the industry came to be because of two University of Guelph professors. Professors Steven Newmaster and Bob Hanner saw the gap in the food industry between companies and customers that were unaware of the counterfeiting of food products DNA. As many as one in five products are affected, posing a serious risk to public health and causing insecurity in consumers' confidence in the food system. Newmaster and Hanner knew that providing affordable DNA testing tools and services to companies both locally and globally would see an increased market share if their products are TRU-ID certified, as well as, improve safety standards for consumers.
In 2013, Newmaster and Hanner went into food and NHP stores and began testing random products DNA. They compiled the results into a reference library, which has now grown to become the largest in the world. When doing so, they found that there was 30% - 50% adulteration in certain products DNA, depending on geographical location. This was when they decided something needed to be done in order to make consumers aware of what companies are putting in their products. In order to do so DNA tests would need to be completed, not just chemical tests, which are very different but currently the only industry standard. From this, the idea to design HYRIS machines to test products and certify specimens DNA was created.
Overall impact
The HYRIS's impact is immense on various different levels. The device changes the food market radically because now companies must have what they claim to be in their products, creating that authenticity TRU-ID searches for. Further market surveys instigated by the NY Attorney General found considerable adulteration in NHP's including some that raised health concerns.
The innovation also allows easier regulation for the government. It's significantly easier to test products by the use of DNA testing to confirm what's actually in a product. This form of testing puts real teeth into government regulation and will allow the government to more effectively determine which products are safe for the consuming public. As well, violators of government regulation will be caught more easily and appropriate sanctions can be administered.
Business benefit
The benefit that TRU-ID provides is the confidence for both brands and end consumers that their products are free of any adulteration. Tru-id works to protect their clients and customers from the vulnerabilities of mislabeled ingredients allowing them and their customers to promote honesty.
Social and environmental benefit
TRU-ID's innovation is beneficial to both society and the environment. By clearly knowing what is in a product, consumers will take comfort in knowing that what is advertised to be in their food, is actually in it. Being able to prove what is in consumers food makes it less likely that people will purchase products with artificial or unhealthy ingredients. The innovation also provides assistance when making healthier choices. Good nutrition is essential to leading healthy lifestyles. With the help of TRU-ID's HYRIS innovation, consumers know every single nutrient in a product, making food decisions easier at the grocery store.
The environment also stands to benefit from the HYRIS machines. Typically the use of artificial ingredients requires manufacturing to produce them, a second stage of production. Because today's public is demanding the healthiest natural ingredients be put in their food, and products like the HYRIS invented to fact check this, companies are going to be required to focus more on natural and plant based products. With current food production to blame for a significant portion of greenhouse gas emissions, a switch over to the plant based ingredients could fix this. Since the demand for these products is so high, if companies were to make such a switch in production, greenhouse emissions would drop substantially. The HYRIS assures companies would be using these products, creating an overall healthier society and environment.
Interview
Steven Newmaster, Rachel van der Toorn, Amanda Depikolozvane
Keep this story going! Share below!
TRU-ID
Guelph, Ontario, CA
Business Website: http://www.tru-id.ca/
Year Founded: 2013
Number of Employees: 11 to 50
Tru-ID is the world's 1st certification program founded on cutting edge DNA biotechnology, in support of businesses looking for authentic ingredients. The company aims to create confidence that food is authentic so that retailers and producers can avoid false advertisement of products.