Overview
The business innovation for BMW is Project i. This is a subgroup of BMW committed to making electric cars that encompass BMW's mission statement, which is, '"Always staying one step ahead and shaping the mobility of the future is an important part of our company's philosophy." Project i stays true to this statement by creating electric cars that help reduce climate change, and BMW will continue to stay true to this statement with upcoming innovations such as automatic parking, urban parking solutions, and new BMW eDrive technology that further reduce harmful emissions.
Authors
Lauren Sullivan
Matthew Ozbalik
Vedika Jha
Yu Qi
Abdul Akbarzai
School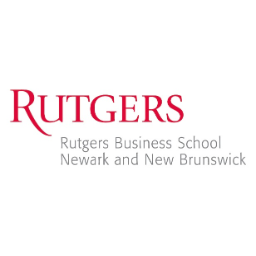 Rutgers Business School
Professor
Carmen L Bonilla
Innovation
The innovation is a line of electric and hybrid cars with cutting edge technology, such as self-parking and the ability to find parking spots in a crowded urban area. BMW is focused on sustainability and being environmentally conscious while still increasing the mobility of its customers in big cities.
Inspiration
The innovation emerged for this organization when BMW realized that if they wanted to compete with other companies in a more environmentally conscious market they were going to need to shift their company's mindset. The need for an environmentally-friendly car is what spurred the innovation of Project i, which is a special unit dedicated to developing new technology that is both sustainable and increases mobility. The purpose of Project i was to reduce the environmental impact of gasoline emissions on the environment and increase the mobility of those who live in big cities.
Overall impact
Project i became such an integral part of the company that it turned into BMW i, which is a sub-brand of the company that leads the way in the development of light-weight and eco-friendly urban electric cars. So far the products to come out of BMWi are the i3 and i8 electric cars. BMW's vision for the next 100 years is to optimize production, improve mobility through new technologies, and continue to create environmentally friendly solutions.
Business benefit
This innovation was received very well by the customers as over 140,000 electric cars were sold by BMW in 2018, which is over a 38% increase from the year before (Kane, 2019). According to CNBC, BMW projects that their sales will continue to increase by 30% each year until 2015, and they are expecting to double their electric and hybrid car sales by 2021(Taylor, C, 2019). This data shows that consumers are responding well to the new cars because there are increased sales every year. External stakeholders are also responding well to BMW's environmental initiatives, which is demonstrated by a 39% increase in investments that occurred after BMW opened up a new factory in Mexico to help it produce more electric and hybrid cars (Taylor, E, 2019).
Social and environmental benefit
This innovation benefits the society by cutting down gas emissions substantially, which means less global warming and air pollution. These cars benefit society because people will not be spending as much on gas, and because of new eDrive technology there will be less traffic in cities.
Interviews
Sanjeev Kashyap, Project Leader in Technology Department
N/A, N/A
Keep this story going! Share below!
BMW is a luxurious motorized vehicle company that provides a prestigious customer experience pertaining to technology, comfort, and overall design of every vehicle. BMW allows premium products and services for individual mobility. The main mission for BMW is to improve lives, communities, and stress a global outreach to all.