Digital Surgery
Johnson & Johnson
Overview
The solution of robot-assisted surgery satisfies the UN SDGs of good health and well being, decent work and economic growth, and industry, innovation, and infrastructure.
Author
Verina Basily
School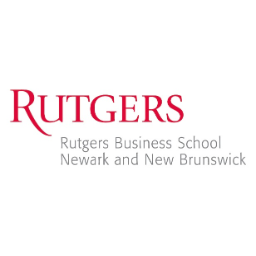 Rutgers Business School
Professor
Carmen L Bonilla
Innovation
Robot-assisted surgery gives the doctor a significantly higher amount of control. This is due to the precision of the robotic system. The robotic system also has high definition three-dimensional cameras that allow the doctor to see more clearly. The robot never makes decisions on its own and the doctor is always in complete control. The robot allows for greater precision than the human hand on its own as well as better access to the area being operated on. These benefits lead to shorter hospital stay, less risk of infection, less blood loss, fewer blood transfusions, less pain, faster recovery, and lastly quicker return to daily routine.
Inspiration
Lack of access of health professionals in some countries brings the inspiration of "remote" surgery.
Overall impact
Surgical Robotics will benefit the business, the consumers, hospital and doctors.
The business will have to hire more people to not only sell for the purchase of each machine to each hospital but they will need a new staff to maintain each machine. It will allow collaboration with surgeons and allow to improve patient care. It will also reduce the cost for the surgery so more people will be able to take advantage of surgery.It will also reduce the malpractice and lawsuits when doctors can go to the videotape and show that they did nothing wrong. It will hold doctors to a higher standard that we normally would not be able to hold them too.
The patient will see that more insurance companies will cover for the operation being do this way as to the more traditional way. By having more surgery done in this manner it will improve the accuracy of recovery time. This will allow the patient to come back home quicker. They will also be able to track who is learning from the technology and who is not adapting. They will be able to see which doctors are performing and see their rate of success which will improve the offering of each surgery to patients.
Lastly we will see that few patients will need less recovery time because the remote surgery can take place without a person that can contaminate the person. Because it is a metal machine the room will remain sterile at all times. There will be less chance of affection. The more we increase this will become the normal method and add to the profit margins because we will need to send out tech to keep the machines in working order. We will need to help ease the fears of the customer we want to help.
In Conclusion, these three ways the company will earn more money, employee more, and help to reduce the cost for themselves and the doctors and hospitals.
Business benefit
The leaders at Johnson & Johnson are motivated for reasons that fall under helping others. One example is that one of the leaders comes from a region where healthcare is poor and common. They would like for good healthcare to be accessible to these areas. Millions of people around the world are struggling for treatment. Behind these reasons is why the innovation impact of digital surgery will cure people, create a healthy society and health care for societies that are currently unable.
Social and environmental benefit
To make digital surgery possible there are companies currently manufacturing advanced technology and very well trained surgeons, doctors, and engineers. More specifically, data scientists, biomedical engineers are all big contributors to this effort. For it to start, the short term effect will be fundamental investment change in health and education, such as hospitals, schools, students, and doctors. It would first start to implement practice in developed areas in the United States. Long term, these practices could then be adapted and expanded outside of the US. By proceeding with digital surgery, the worldwide struggles and problems can be solved. Enable surgeries in the developmenting countries, middle east, or no infrastructure or no skill set for doctors. Allows doctors to provide assistance from a distance to provide aid.
Keep this story going! Share below!
Johnson & Johnson
Worldwide
Business Website: https://www.jnj.com
Year Founded: 1886
Number of Employees: 10000+
Johnson and Johnson is a corporation that develops medical devices, pharmaceutical, and consumer packaged goods. Johnson and Johnson serves the consumers, employees, and the community. Innovation displayed by J&J includes robot-assisted surgery.