Designing for change
Ayok Design
Overview
Design for Change
AYOK which means transformed or transformation in Náhuatl, is a design solution for those who are looking for furniture with great design, but more importantly for those who are looking for a lifestyle that contributes to the environment. Ayok offers to the market furniture, made of waste tires and distinguished by a personalized design. Susana, its founder believes that our generation must be accountable with the world and the environment, so she felt the need to make a sustainable product empowered by a new business model, which encourages the decentralization of business decisions, developing employees' competencies. "It´s not a furniture, it´s a concept: Furniture that promotes a sustainable lifestyle."
Authors
Maurizio Menéndez Tavano
Jonathan Salazar
Tatiana Chaparro
School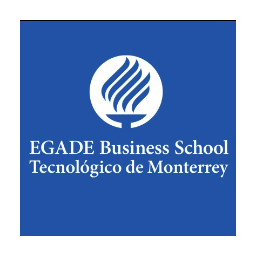 EGADE Business School Tecnologico de Monterrey
Professor
MARTIN H BREMER
Innovation
Ayok creates a new product out of an old one, something beautiful and useful beyond the "trash" or "waste". Ayok transforms tires into exclusive furniture, however Ayok´s innovation is in its business model based on empowering employees and decentralizing the decision-making process. This allows employees to develop different leadership competencies, contribute in developing new ideas and thereby feel identified with the purpose of Ayok. Midterm Susana visualizes her business growth, expanding Ayok to other important cities around Mexico. Her aspiration is to generate alliances with local artisans and local producers in order to support and encourage local production and business development.
Inspiration
For any successful vision, there needs to be an equally strong and high driving force to bring about that particular change. "People are willing to learn and it is important that the founder is not at the center of the company focus. Making it work without it revolving around a single person." Susana is inspired since she recently became a mother. She feels the need to contribute with social change and the environment. "To me, it was pretty obvious to keep all these contextual factors of site and surroundings in mind while designing, even if that meant building less. It would be okay if the footprint would be small rather than I cut a tree."
Overall impact
In AYOK Design we create a line of ecological furniture that promotes a sustainable lifestyle. "It's not a product, it's a concept".
We develop and design furniture solutions capable of showing a positive environmental impact forcefully by the reevaluation of waste materials that affect the quality of life of all people. "Furniture made with recycled tires, covered with cotton or PET cord."
Business benefit
We are seeking to develop a balance between preserving our income level (remaining profitable) without compromising quality, craftsmanship and the salaries of our employees. Longterm (6 years) we are expecting to have a bigger studio and another branch, but our main goal is looking to replicate the business model around the world (tires are available everywhere, also the cotton or PET cord) and we are looking for more recyclable materials for upholstery.
At this moment we are selling to corporates not only to the final consumer and it seems that will be a good opportunity. In parallel, we are moving from a startup to a corporate with the specific structure needed to keep working in our strategy.
Social and environmental benefit
In terms of social and environmental benefits, we focus on Upcycling, Multifunctional Design, Fairtrade and the Empowerment of the team.
Upcycling:
Creating a new product out of an old one.
Something beautiful and useful out of "trash".
Making a business out of upcycling.
Multifunctional Design:
Handmade.
Cotton cord is expensive.
There is a need to find new materials.
Cord for rough use made out of recycled PET.
Fairtrade:
All local Workers
+18, Willing to work and go to school.
Suppliers
Special delivery and negotiation process for raw materials
Team empowerment:
Change the structure of the company (From a Startup to a Corporate): Taking away the owner as the center of the decisions and leave the team members to run the business.
Interview
Susana Ninio, CEO
Keep this story going! Share below!
Ayok Design
Mexico City, Mexico City, MX
Business Website: https://ayokdesign.com
Year Founded: 2015
Number of Employees: 2 to 10
AYOK is a company dedicated to the manufacture and sale of furniture and accessories with re-used materials.