Overview
Biofase company was founded at the end of 2011, before being formally incorporated at the beginning of 2012. The company was born from an entrepreneurial spirit and a desire to use business to address a social and environmental need.
Biofase has three plants in Mexico, two in Morelia and one in Monterrey. They have approximately 350 employees, and have exported to more than 40 countries. Biofase was founded with the intention of doing business that will not only generate the economic impact, but also generate a positive impact on society, in this case through protecting the environment and creating jobs.
Biofase considers the "circular economy" in its business model. They take agricultural industrial waste as their raw material, and from that, develop a product that can be compostable or biodegraded in a regular dump. They're about to commercialize a straw that becomes food for fish if it ever reaches the ocean.
Author
Salatiel Salinas Lopez
School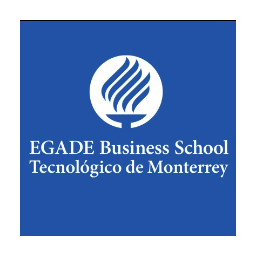 EGADE Business School Tecnologico de Monterrey
Professor
Ezequiel Reficco
Innovation
Biofase has always taken into account other ways waste from agribusiness that could be used. They identified a polymeric compound that looked a lot like avocado seed, then determined that if they could modify this molecule to be like the one they use in the industry, this new approach would have several benefits.

The first benefit is that food sources will no longer be used to make bioplastic. The second is that it makes the cost of the product more competitive since it is made from an agricultural waste, and the third is that it would be attractive in terms of environmental impact. Because they are using garbage to generate a new product, the circular economy model is a great fit.

Biofase first generated the technology, then later (with research centers) carried out the industrial scaling. It took two years to execute it. In the third year, they started with a maquila process, which required new machinery to develop the product. They went to five different companies to develop and evaluate the product, with each company building on the feedback provided by the last. The cost was very high, but it helped them to see the potential for economic and technical feasibility of the new product. Soon they had their first buyers in the industry, which allowed them to start manufacturing. The production at that time was 300 kilos per month and currently the production is 4000 kg per day. There was very little production at first before the company tested, modified, and grew, validating the idea that the process of testing before making large investments in plants and process works.
Inspiration
Biofase started with the intention of creating business that would not only generate economic impact, but also generate a positive impact on society, in this case by protecting the environment and generating jobs.
Biofase emerged in a period where the negative impact of plastic waste was not as widely discussed; where there were no laws, incentives or consumers with the intention of paying more for biodegradable product. Now, there are many more environmentally responsible products. There are currently many alternatives that focus on an industry that tries to offer solutions to fast – use plastics. Avocado seed was a agricultural waste product that had no other current use and was generated in very large quantities, making it an ideal fit for use in Biofase's products and a novel innovation in the bioplastics industry.
Overall impact
The first is that food sources will no longer be used to make bioplastic. The second is that to make the cost of the product more competitive since it is an agricultural waste and the third to make it super attractive in terms of environmental impact. Because we are using garbage to generate a product, the it is circular economy and it fit very well.
Business benefit
The revenue has increased and the cost reduced.
The innovation is the reason the company exists. Without the technology to produce bioplastics, Biofase wouldn't exist.
At the beginning they only use avocado seed, but at the moment, thanks to the business expansion, they now have their own research and developement department, which has allowed them to test different raw materials that may help them continue with their sustainable and economic goals.
Social and environmental benefit
For them sustainability is fundamental is the main value of their products, being very honest, since their products as well as any other product has an environmental impact. The second important aspect is that besides being very honest, they try to be aligned with the use of the product.
People think that biodegradable products can be thrown into the sea and there it ends. For them it is very important to educate their clients, when all products have an end of use, its consumption and where its waste ends. They have other initiatives such as a plant where 40% of the energy will be solar, which will be important in the calculation of their carbon footprint in the final product, it is something very important since it is reduced by using renewable energy. They don't have space to use another type of energy, but it is something relevant. The use of the roof surface of the plant for the transformation of photovoltaic energy and try to minimize the carbon footprint, they try to find alternatives to reduce the environmental impact, it is something that the consumer demands. There are many companies that have joined this initiative. The biodegradable products industry is replacing other, there are companies whose market share is being reduced with alternatives like them.
Interview
Scott Mungia, CEO
Keep this story going! Share below!
Biofase is a company that produces bioplastic from agricultural industrial waste, primarily avocado seed.
The technology they developed produces plastic pellets that can be transformed to straws, plastic bags, containers, cutlery, and more.