Earth & Me Zero-Waste From You & Me
Authors
School
Professor
Global Goals
Keep this story going! Share below!
Summary
Earth & Me, launched by founder Kayli Kunkel, is a zero-waste store that sells eco-friendly, everyday items such as home goods, beauty products, and more at affordable prices. Kayli focuses on a philosophy that highlights purpose, packaging, and people. She uses her business to help fulfill goals of sustainability and environmental justice.
Innovation
Starting in June 2020 and located in Queens, NY, Earth & Me sells products that are curated to use natural and plant-based ingredients, focusing more on core ingredients and limiting the use of harmful, toxic materials. Products are typically oil-based rather than water-based to prolong life and limit the usage of unnecessary preservative materials.
As a zero-waste store, Earth & Me takes extra steps for packaging. By working with vendors, they've incorporated a zero-waste shipment process, where they reduce excess packaging and receive items with little to no plastic or bubble wrap. They strip packages down to the "bare-bones" but still work to receive their items in the best condition. For huge items such as the jugs made of hard plastic used for refill stations, Earth & Me reship them to vendors to have them refilled and shipped back to the store. Not only do customers participate in refiller, but Earth & Me does too. When it comes to packaging within the store, items consist of either no packaging or packaging that is biodegradable, home compostable, or recyclable. Earth & Me "sells thousands of products a month but only throws away about one or two bags of garbage." Talk about zero-waste!`
Aside from zero-waste and packaging, Earth & Me incorporates the community into their sustainability vision. At their new location, Earth & Me has a large backyard where the company uses compost from their store to grow their garden and also uses the space to host community events. During these events, Earth and Me listens and takes feedback from dozens of customers and people from the community who help pitch ideas for social events. Some events that have already taken place include a plant medicine event with a local grassroots group, political action meetups for climate action, events for local artists where grants are received from the city & perform monologues. There are many more to come.
When it comes to measuring success, Kayli states the true testament comes from "how many folks that are both customers but also people in the community enjoy coming to the store and buying products." She values organic feedback, and when she puts an idea out there that inspires another idea, it is just one of the many domino effects of her business that she strives to happen.
Inspiration
Kayli created the idea for her company Earth & Me during the height of the Covid-19 pandemic. When she was let go from her previous job in 2020, she saw this as an opportunity to use her time to help her community. Kayli began focusing on issues that she was passionate about, including sustainability, promoting small businesses owned by women and women of color, and finding products beneficial for the planet. Kayli started by creating a website for her company. As she began to advertise her new company and what it stood for, she found that many people share the same interests and want to support a sustainable company. This support inspired her to continue working on her business and eventually open a zero-waste store that sold sustainable products made by small businesses run mostly by women. Kayli was able to address the issues she was passionate about through creating this business.
In the interview, Kayli explained how the dynamic created in society by the Covid-19 pandemic aided the creation and success of her business instead of hindering it. Kayli explained how the Covid-19 pandemic created a situation where people began to focus more on the issues happening in society and how they allowed them to try and make a change in the world. Kayli saw this as an opportunity to get involved in her community and sell sustainable items.
A quote said of Kayli's that stood out in the interview was, "You cast a vote for the world you want to live in when you are a consumer." This quote shows how influential a consumer can be on society and the environment and how they have the power to make a difference in the world through the items they purchase every day. Through her company, she gives the opportunity to consumers to decide what will help the environment and create a more sustainable world.
Overall impact
Mostly change does not start at the top. It usually begins with the people. Earth & Me founder Kayli feels that the average consumer has to show more concern and care to be more environmentally conscious. Instead of choosing plastic, opt for things stored in glass containers. She recounts a story about when, while at a supermarket, she had to beg the staff there not to bag her food using plastic. Although this is one instance of a person who refused plastic if more people decide to show more support, then change is possible. Regardless of the significance consumers play in being more environmentally conscious, she does acknowledge that there are limitations. Kayli states things like pricing and availability are deciding factors.
As stated previously, a large amount of change comes from the people. But companies can still play a role in making our world a greener place. Kayli expresses that brands can give the average consumer more options to choose better products. The majority of commonly-used products are very toxic and come from unknown makers. She states how surprised she was when shopping at a Duane Reade, having a zero-waste section. This section includes things like reusable bags and metal straws. With these new options, Kayli thinks more activity and movement will happen in the right direction.
The founder of Earth & Me has big future goals for her company to improve the impact on the environment. Kayli has aspirations of getting a bigger space to operate. This space will be the home of new products and help in more environmentally conscious decisions. She states that she has a goal of creating a compost section. The compost will benefit her company as well as the community. Adding a compost section in her company will improve the waste management and the recycling process of her business. To complement this long-term goal, she plans to start a garden. In this garden, she will grow her produce using the compost made from her company's waste.
Kayli states that she has more business-oriented long-term goals. She has a desire to improve her company's programming. Better programming in the company will aid product delivery, manufacturing, store efficiency, and environmental impact. She also has plans to create a book or guide that teaches people how to start environmentally-friendly companies like hers. Kayli mentions that "Like-minded people approached her, and she helped their dreams come to fruition." Lastly, she plans to open up more Earth & Me stores. She wishes to extend the impact of her products on consumers and the environment alike.
As a visionary and business owner, Kayli still has areas in her business that she would like to improve. When asked about areas of improvement, she states she would like to increase the transparency between customers and the vendors her company uses. Kayli acknowledges that the average consumer does not know who makes their products. However, by sharing the manufacturing process of her business's products, she will strengthen customer buy-in and appreciation. In addition, it will benefit others who want to start their own earth-friendly companies. Kayli notes that she would like to work on her ability to help small-batch businesses and entrepreneurs. This action will create equity and a support system. To conclude, she would like to improve her business's ability to provide instruction on producing products. This system taught by product makers will spread helpful knowledge to other visionaries like herself.
Business benefit
Earth & Me's zero-waste business strategy contributes to its success while helping in improving the environment. The benefit of being a zero-waste company is the ability to repurpose materials for different uses. This ability cuts material costs while helping reduce the waste thrown out. The founder of Earth & Me explained, one way in which she repurposed materials is by reusing papers into business cards. Another benefit of Earth & Me's business strategy is the usage of their refilling stations. Earth & Me buy their products in bulk for their refilling stations, which decreases the cost. They also eliminate extra packaging, which reduces material costs and shipping prices more. Earth & Me can then offer better prices to their customers through buying in bulk.
Another benefit that Earth & Me's zero-waste strategy brings is its ability to attract customers who want to use their purchasing power to help the environment and improve society. Customers with these goals will choose to shop at Earth & Me because they know their values and beliefs are per Earth & Me's. Through their purchases, customers make a conscious choice of being more sustainable and helping the small business whose items are present in the Earth & Me store. These core values give Earth & Me a competitive edge over other stores that are not making these same efforts.
Social and environmental benefit
Individual success is an achievement that should be striven for by everyone. But above that is the impact that a person or business can have on society and the environment. Kayli and Earth & Me have already taken steps towards that goal and have ideas in mind to expand. Environmentally speaking, Earth and Me business model reduces waste sent to landfills, protects finite natural resources, and limits pollution. This process includes hand-making goods such as soaps, lip balms, sponges, and having refill stations for customers. From a societal standpoint, Earth & Me provides a model of an environmentally friendly company. This model serves as an example for like-minded people who want to limit waste production and improve the earth's health. In addition, it creates a trend for the average consumer to purchase goods that are more environmentally friendly. Earth & Me sets a standard for the local community to follow. Environmentally, it is shown to the community that limiting waste and even starting a garden are efforts that they can take part in by themselves. Socially speaking, Earth and Me create a culture to share about in a local and broader sense. Kayli speaks of the average consumer doing their part in helping the environment. Whether it's one person or many, everyone can make a difference, no matter how small.
Newsletter
Get stories of positive business innovations from around the world delivered right to your inbox.
Interview
Kayli Kunkel, Founder
Business information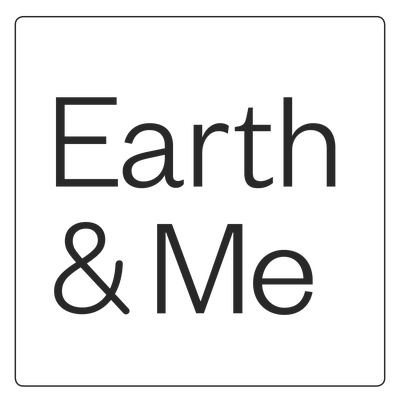 Earth & Me
Queens, NY, US
Year Founded: 2020
Number of Employees: 2 to 10
Earth & Me is a zero-waste retail store that promotes sustainability. The products they carry come from mostly women-owned businesses and products made without toxic ingredients. The products are also affordable and eco-friendly.