Youth-Oriented Sales Training Program
GTA Home Service Inc.
Overview
GTA offers an excellent sales agent training program to youth in the Vaughan area of Toronto and seeks to provide them with sales skills that they can use throughout their lives. The community within the company is very interactive and group chats consist of groups of people working together for their own goals as well as the company. For example talk about company investments, or how individuals are creating their own e-commerce business, or how they're obtaining a real estate license.
Authors
Viktor Gjorgiev
Oliver Sharma
Joshua Guenther
Muhammad Ibrahim Asghar
Yonatan Hovich
School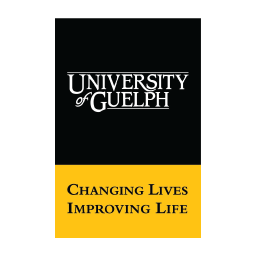 University of Guelph
Professor

Ruben Burga
Innovation
The creation of the youth-oriented GTA sales training program aims to train high-school students on sales methods and product and services knowledge. The program improves performance of the sales agent and GTA Home Services, builds the team, and ultimately leads to more revenue for the company. The sales program that GTA has developed is extensive— it focuses on initiating contact with the prospective customer, understanding their needs, communicating the services offered that can assist the customer with their goals, and closing the sale. As Jonathan, the owner of GTA says, "We provide an extensive sales training program to every single one of our sales representatives, most of whom are actually high school students. Most of the recruitment was done in local high schools within our community, and the company had a very fresh and live feel to it, and I think a lot of homeowners resonated with that. That was a very great contribution to our business, and it was a factor in our success. We employed roughly thirty high school students, and some post-secondary students as well, whom we would provide the very rigorous sales training program. It was a quality sales program that other home services just simply did not provide, let alone know how to provide. It's ultimately what made our sales reps ultra-successful."
The youth sales agent program provides a platform upon which high-school and post-secondary students can see firsthand how businesses operate and grow. This allows them to step away from their textbooks and participate in a real business. Their success comes from the education that they gain—sales that are won, sales that are lost, and the communication skills that they improve upon that they can use in the future.
In 2016, GTA Home Services Inc. has serviced over 3000 households from bungalows to 20,000+ square foot estates with the most pristine quality and care.
Inspiration
The inspiration for developing a youth sales agent training program did not come overnight. Initially, GTA Home Services was started by Jonathan and his brother. At the time, they focused on their operational learning and developing their skills. As the business grew, they realized that they needed additional people to help scale the business. In the beginning they hired friends who needed extra money and were able to assist. They outgrew that model, and four years ago, they brought on a business partner, Daniel Pitcharski. As Jonathan says, "Daniel was an excellent sales representative with years of field experience. He was an integral part of creating that core sales training. Together, with Daniel's sales training experience, and our operational experience, we were able to effectively scale our business into a leading contender of home services within the GTA. It was a symbiotic relationship that we still continue now."
Jonathan and his brother enjoyed working with their friends during the beginning of the business. They wanted to give that experience to other young students who could benefit from them. The sales agent education program gave Jonathan and his brother the opportunity to provide youth with the same opportunity—earning money while participating in a growing business - and it allows students to further their own education while working with their peers.
Overall impact
GTA Home Services has seen firsthand the impact that the sales agent program has had within the community. They have witnessed prior agents who worked for the company develop their interpersonal skills and use them in real life. As Jonathan says, "My business partners and I, we coined this term, called the 'Starbucks Aura.' If you go into your local Starbucks, and you see a friend and ask how they have been, they may respond that they are doing well, and they enjoy what they are doing. On the contrary, if you happen to see an old sales rep, who are also our friends, but the difference is that they worked for GTA, and after they've gone through a season of training and field experience, they don't talk about how they're feeling, or any of the cliché things that you would have a regular person talk to you about. They talk about their investments, or how they're creating their own e-commerce business, or how they're obtaining a real estate license. They have a clear and obvious drive, a strong passion to keep growing as a business professional, and to continue to self-improve. It's a completely different aura."
Clearly, GTA's sales agent training program has given its youth sales agents a strong drive to achieve, understand and appreciate the opportunities that are available to them. They have developed a strong set of interpersonal skills and are able to transfer those skills to their future endeavors.
Business benefit
The business benefits that GTA Home Services derived from developing its youth training program are numerous: it allowed the company to expand and scale, to engage further with the community, and to increase its revenue. As the sales agents improved their communication skills and became familiar with the company's products and services, they were able to translate the knowledge to prospective customer's needs. This improved the revenues of the company. In turn, GTA Home Services increased the number of operational teams that could perform the tasks that the agents sold. Each operations team was composed of two to four people. As sales increased, the company was able to scale the business to meet the needs. Once they met specific sales goals, they created new operational teams to perform the tasks. In this way, the business scaled at a proportion relative to its revenue and sales growth. In the beginning, when the company was focused on developing its operational skillset, it was not scaling the business.
The development of the sales agent team allowed the company to grow the business and focus on the organizational structure of the company and led to improved growth and profitability. "We have an efficient methodology for scaling operations which actually directly correlates with decent work and economic growth," Jonathan says. "If you look at GTA's organizational structure from a birds-eye view, you will find that the sales department is only one aspect of a much larger entity. There also happens to be multiple numbers of operations teams. We have administrative staff that ensure the logistics of our operations are efficient. We also employ business development professionals that help us manage our online presence and marketing initiatives. We can continue to scale by adding to this modular structure. There is a strategy behind scaling, and if it is done correctly, you can simply add a layer, or in our case a team, to the organization. While many teams in our organization are cross-functional, our agile and dynamic philosophy allows us to quickly and efficiently add layers to our organizational structure that employ more people in the GTA region, all while providing them with meaningful work opportunities."
Social and environmental benefit
Jonathan has seen tremendous impacts of the sales agent program within the community and the business. As he says, "We empowered youth by providing a quality education through an extensive sales training program. They won't remember how to pitch window cleaning or gutter cleaning in 5 to 10 years, but what they will remember is how to sell themselves. We ultimately gave them the critical skills they need to sustain themselves as an adult, but we also pointed them in a direction to thrive as they enter their professional careers."
This impact to the community will be felt for years to come, as students who engaged in the program find ways to develop their own businesses, engage in professions that require good communication skills, or attend job interviews. The ability to communicate effectively is paramount to an individual's success, and while they may not remember the mechanics of window cleaning, they will remember how to articulate and interface with prospective clients, teachers, friends or managers and use those skills in the future.
Interview
Yonatan Hovich, Co-owner & Operational Officer
Keep this story going! Share below!
GTA Home Service, Inc. is a company in the Toronto area that provides services to individual homeowners such as window cleaning, gutter cleaning, gutter guard installation, window caulking, and driveway sealing.