Young Sustainable Minds
Boenkus by Beeyond
Overview
Boenkus by Beeyond was first founded when Puti Shania C. Sastrosatomo (Naya), Erlangga Muljadi (Angga), Dianita A. Hadi (Dianita), and Charles Vincent (Charles) were still studying in a university and doing a school project. The founders knew they wanted to sell something that would make an impact for the environment. They wanted to build a brand that represents something that they believed in.
There's a lot of innovation going on with sustainability, just not in Indonesia. Back when stainless straws, eco-friendly garments, and cutleries were just popping up, Boenkus by Beeyond wanted to create something that is useful, but is not very common at the time. They decided to create an alternative for single-used-plastic and cling wraps. Plenty of people use cling wraps on a daily basis but there aren't many alternatives for it. That is when the idea of creating reusable Beeswax Wraps first came.
Author
Ilyana Habsjah
School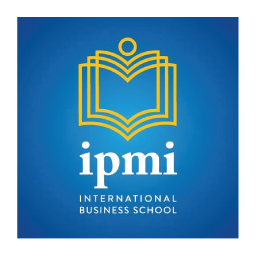 IPMI International Business School
Professor

Amelia Naim Indrajaya
Innovation
Beeswax Wrap is an environmentally friendly food wrapping that uses beeswax in the manufacturing process in order to be completely reusable, durable, and provide antibacterial effects. The function itself is to wrap fruits, vegetables, snacks, food containers, etc. The beeswax itself could work as a natural preservative that could keep our food last longer.
Beeswax wraps are quite common in countries such as Australia, Taiwan, and Japan. However, no one has actually produced or sold beeswax wraps in Indonesia. They knew the market was still relatively small - and the eco-friendly scene wasn't very popular, they saw an opportunity to develop a unique product for a very niche market.
Inspiration
Back then, there wasn't much awareness regarding the importance of eco-friendly products. Especially in Bandung, where Boenkus by Beeyond was first created, "green products" were sold with a very expensive price tag. When consumers are forced to make trade-offs between product attributes or helping the environment, the environment almost never wins. The founders were then inspired to create a world without plastic waste through the use of affordable high quality sustainable products.
Overall impact
Boenkus by Beeyond has a vision to create a world without plastic waste. Boenkus by Beeyond is a huge believer of small actions if done by many will create a huge differences in the world. Through small actions such as the use of their products, they are promoting and educating Indonesian people to change their habits and reduce the use of single-used-plastic products.
Business benefit
Selling uncommon and secondary products such as Beeswax Wraps was not very easy. Digital marketing played an important role in increasing sales and awareness of the product. Not only that, understanding completely the characteristics of the market and their needs also played a crucial role in Boenkus by Beeyond's marketing strategy.
At first, Boenkus by Beeyond weren't performing very well in terms of sales. After a thorough re-planning of their marketing strategy, they started to see changes. Boenkus by Beeyond realized that their product has a very niche market. They changed their selling strategy by choosing specific Key Opinion Leaders, stores, and by telling a story. Boenkus by Beeyond started creating campaigns on the danger of plastic and selling the product as a solution. By doing so, they were finally able to sell hundreds of products.
The demand for the beeswax wraps sky rocketed. But they knew they needed to constantly innovate in order to retain customers. Now, Boenkus by Beeyond currently has produced three lines of products that are doing very well; beeswax wraps, snack bags, and produce bags. Boenkus by Beeyond's unique products and marketing contents earned them quite a popularity. They have been covered in plenty of media and the founders have been invited to many webinars / seminars in universities to inspire students in becoming green entrepreneurs.
Social and environmental benefit
Boenkus by Beeyond started off as a small company out of a school project. At first, they didn't have any employees. Now, Boenkus by Beeyond products are all proudly handmade by local women artisans in Bandung. There are plenty of unemployed Indonesian women that are looking for something to do to earn extra income. Boenkus by Beeyond managed to empower these women by giving them job opportunities to help create their products.
In terms of impact for the environment, all of Boenkus by Beeyond's products are reusable and biodegradable. To be more specific, buying one pack of Boenkus Beeswax Wraps reduces 200sq metres of plastic waste per year. Boenkus by Beeyond were able to educate the Indonesian society about the danger of single-used-plastic waste and promoted the use of alternative / eco-friendly products.
Interview
Shania Sastrosatomo, Founder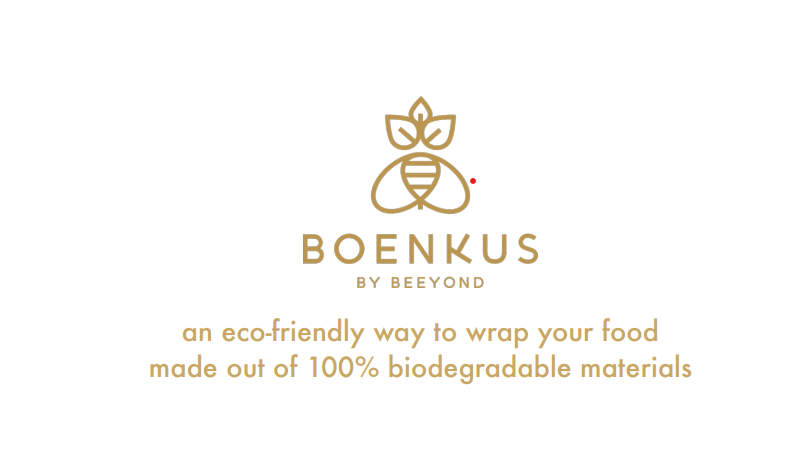 Keep this story going! Share below!
Boenkus by Beeyond
Jakarta 12960, DKI Jakarta, ID
Business Website: https://linktr.ee/boenkus
Year Founded: 2018
Number of Employees: 2 to 10
The founders were inspired to create a world without plastic waste through the use of affordable high quality sustainable products.