WOW They're Doing Good
Weekday WOW Factor
Overview
Weekday WOW Factor is an innovative concept built on the principles of public health and occupational therapy (OT). As an occupational therapist Pasna, believes that "healthy occupations lead to healthier outcomes" in terms of people living better for longer.
Pasna uses her OT knowledge and experience to design and deliver fun but meaningful activities to promote better health. The fun aspect encourages clients to participate in activities they would not normally engage in.
Author
Chloe McCluskie
School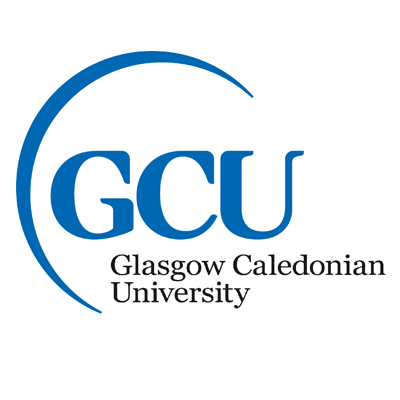 Glasgow Caledonian University
Professor

Alec Wersun
Innovation
Pasna's innovation the 'Daytime Disco' is located within the Sanctuary nightclub in Glasgow and runs weekly on a Monday from 11.00-13.00. The Daytime Disco brings together people from both affluent and non-affluent areas providing attendees with the opportunity to meet new people in a safe environment while listening to music and dancing. "There is more of a focus on the person having control and a choice to come, it is a drop-in" and is low cost to attend. The venture is at an early stage of development and Pasha states that growth "is a focus for 2018, this year is all about getting the word out". The Daytime Disco has attracted groups of 40 people - and putting on activities during the day results in older people being more willing to attend, with more public transport and carers available to support them. Pasna states that "especially in Scotland's colder climate and the dark nights, the best time to go out is during the day", as Senior Citizens have a real fear of going out at night.
Inspiration
Within her OT practice, Pasna met and worked with patients who had early onset dementia as well as a plethora of other health issues. In particular, two female patients she would visit and work with on a regular basis had an issue communicating with others and expressing themselves. She found that due to a lack of purposeful activity they became withdrawn from family and friends, which resulted in some instances of them becoming aggressive and violent. One of the female patients could walk up and down her home all day, during one visit she could walk up and down her stairs more than 150 times. Pasna concluded that an effective way for these female patients to express themselves was through music and dance.
Pasna researched other dance classes within the area, however none of them catered for people with these types of conditions, so she came up with the idea for Weekday WOW Factor. She found a nightclub that would allow for her to come in during the day and hold what is now known as the Monday Daytime Disco, where people from all areas and with varying conditions can come and interact with others.

Overall impact
Weekday WOW Factor is impacting a wide range of individuals of different backgrounds. Based on the short-term impacts, Pasna states that individuals who attend the discos are now "meeting up outwith the disco, going to the cinema together…". Everyone who attends the activities have been very friendly towards newcomers, Pasna recognises "it's a very friendly vibe and I believe that is because it is in Glasgow". Showing spirit for her work Pasna understands the differences in older adults, stating that some are from "affluent or not so affluent areas" and some individuals go to the disco to listen to the music and enjoy the nightclub vibe.
Following on, the long-term benefits are centred around the public health service and the individuals' health and social interactions. Weekday WOW Factor reducing the strain on resources and finance for public services. Pasna states that in the "NHS and social work there is a lot of response to crisis situations" whereas Weekday WOW Factor is more "upstream…looking at keeping healthier for longer". Pasna believes, from her background in OT, she is tackling the mental health and general health problems faced in the UK.
The innovation of Weekday WOW Factor has received plentiful exposure through media outlets, e.g. "BBC Breakfast and BBC News" videos. This has informed more individuals of the services which Pasna provides through Weekday WOW Factor. Pasna is very grateful for "Glasgow Live" as they were the "first people to take and recognize what we're doing". Weekday WOW Factor has since been recognized on multiple BBC platforms.
Business benefit
Pasna identified unconscious social bias amongst some young people whom she had spoken to about finding a suitable location to hold the 'Daytime Disco' initiative. Initially, young people suggested that she should hold the event in a church and batted away the idea of a night club. Yet, Pasna was determined to combat this prejudice and opted to hold the event in the Sanctuary night club on the basis that their age doesn't mean they don't want to experience a 'nightclub' vibe, a vibe which possibly takes them back to a happier time!! Sanctuary night club is one of few establishments without stairs thus making it more accessible for senior citizens and in doing so the attendees can benefit from improved mental well-being.
Social and environmental benefit
Since Pasna introduced the 'Daytime Disco' the social impacts have been considerable. The disco has facilitated the coming together of a group of citizens aged from 40 to 95 in a lively and up beat atmosphere. One lady in particular started counting her steps using a Fitbit device and recorded 4000 steps which is a direct result of 'dancing' - this had a big impact upon her personally and on Pasna who consequently invested in cheaper versions of the Fitbits that allowed more attendees to record their moves. This had a great impact on the attendees and got more of them pursing an active lifestyle and challenged bias against ageism and inactivity. This positively impacts both cognitive and physical well-being of the attendees, with physical health, mental health and social well-being all impacted.
Crucially, Pasna hopes that this will kick start a cultural shift in the way people view elderly care and health by moving from an NHS stance of treatment to a more "community based health approach" of prevention through movement and expression utilising the 'Active and Independent Living Programme' (AILP).
The impacts also extend to the environment as the innovation has encouraged the idea of walking more and participating in an active lifestyle which helps to reduce the volume of traffic on the roads. Furthermore, Pasna highlights the benefits of the Scottish Government bus pass initiative as this allows senior citizens to travel on buses and utilise day trip routes which allows them to enjoy day trips which again reduces the level of traffic on the roads thus benefitting the environment. The use of social media also reduced the use of paper flyers, again reducing the strain on the environment.
Interview
Pasna Sallis, Owner
Keep this story going! Share below!
Weekday WOW Factor is a Glasgow based Community Interest Company (CIC) which was founded in 2017. Weekday WOW provides a service to alleviate the sense of loneliness and isolation felt by older people by taking 'routine' out of their weekly activities. CIC is a company established to benefit the community rather than shareholders. Weekday WOW Factor promotes a healthy and active life through an array of sports and leisure activities, the most popular of which is the "Daytime Disco".
The owner and innovator behind Weekday WOW Factor, Pasna Sallis, has an Occupational Therapy (OT) background working for the National Health Service (NHS) for 19 years. Along with her business partner, Pasna aims to improve the marketing and business aspects of the organisation since Pasna has an abundance of OT knowledge but little business knowledge, due to her public service background. Driven by her passion and belief in what she is doing, Pasna currently volunteers her services to her organisation where she states the "money side of it is new to me".