Wiping Away Plastic One Wash at a Time
EcoPod
Overview
EcoPod has created a machine that dispenses household cleaning products. Their goal is to eliminate single-use plastics by refilling existing containers.
Authors
Julianne DeSanto
Austin Rhinehart
Jenna Rhodes
Matthew Menendez
Thahina Rahman
School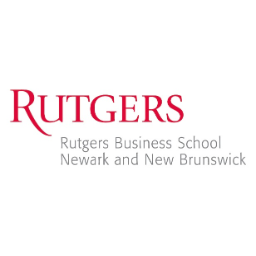 Rutgers Business School
Professor
Joseph Markert
Innovation
EcoPod is a startup based out of Florida that created the first vending machine for household cleaning products. On the company's website, they describe Ecopod as a "patented refillable kiosk that dispenses cleaning and personal care products into refillable containers". It is a medium sized vending unit that lets customers refill their empty containers with liquid detergents and other cleaning solutions as a means of convenience, cost savings, and minimizing environmental impact. In our interview with Henry Pino, the Chief Executive Officer and Founder of Ecopod, he described their product offerings as a means to minimize plastic waste that comes from millions of containers seen filling landfills and impacting the environment. The innovation is in that Ecopod's products are refillable eliminating the need for a new plastic container which minimizes this waste. This is a new business model as there are very minimal offerings for this type of service and technological innovation, and having vending kiosks allows their products to be very accessible since they can be located in supermarkets, housing complexes, and even county municipality centers. The other innovative factor is the chemicals in their products which are more environmentally friendly since they are proven to be less abrasive and harmful to the user's skin and overall body.
Inspiration
Henry Pino's inspiration and innovation for the company started nearly 30 years ago when he began to work for the chemical company, Ecolab Inc. However, Pino always had an entrepreneurial mindset, and in the mid 90's he went off and started his own similar company called Environmental Solutions. Thus, Henry Pino always had experience with eco-friendly chemical products, but his true passion lied with real estate, so he sold his company to pursue his passion. When the housing market crashed in 2007, Pino knew he had to become innovative to make a living. Being inspired by the waste that would wash up along the shores of Miami and Long Island, and utilizing his experience in environmental chemicals, Pino created EcoPod to try and solve the plastic waste issue. This motivation was stemmed from Henry's entrepreneurial traits coupled with extensive knowledge of chemical products and the desire to help the environment. In the interviews with Henry and Alexandra Haas, a member of Ecopod's communication team, they both highlighted the ongoing epidemic of hazardous waste and the harmful effects they have on our environment. Plastic is considered to be of the most dangerous waste products given that it is not biodegradable which means without recycling, it will not naturally decompose so it always will be present. Ecopod's innovative solution in allowing people to refill these bottles removes the need for more plastic containers, thus reducing the wasteful output of plastic leading to a better environment.
This innovation has and hopefully will continue to impact many aspects of society. Both of our interviewees Henry and Alexandra seem to be inspired by making a difference in the world. When speaking with both EcoPod members it was clear that the impact on the environment was the biggest motivator and ultimate reward. Alexandra, who has always been passionate about environmental health, shared that "EcoPod is more than just about making money, it is about reducing plastic waste". EcoPod has raised the attention and interest of many in the past months. Many different organizations and countries from all over the world have reached out to EcoPod regarding this innovation. They are interested in this innovation's impact on the environment, in using the product, and/or working with the company. Due to the interest in this product and the world's focus on environmental sustainability, both Henry and Alexandra believe the innovation is scalable. This scalability presents multiple benefits. Not only do they get to license their utility patent and generate revenue from the licensing but, they are also helping other companies become environmentally conscious. The potential scalability has also motivated Henry who explains, "I envision companies like Cisco and Cheney Brothers transporting our products all over the country to refill our machines". The interviewees also discussed future expansion goals and other products that would work well in the machine. The key inspiration for these employees is the potential to scale, be successful, and most importantly make an impact on society by still being a customer-driven business.
Overall impact
The short-term effects on the business are that EcoPod is such a small and localized company, that they have enormous growth potential. The major shift towards more ecological practices in worldwide society is a competitive advantage towards EcoPod's mission and vision. The short-term effects of the business include a slow growth rate, due to the fact that the funding for this project was secured merely through the pockets of the CEO Henry Pino. As CEO, he wanted to ensure that the company would be formed and guided in the direction he envisioned instead of listening to outside investors. Along with out-of-pocket funding, EcoPod has a growth model that caters to the customer. Instead of just rapidly expanding, Henry wants to ensure that the service aspect of the business expands first to make sure that the customers are taken care of. If an EcoPod machine were to break down or need maintenance, there has to be a quick and responsive service team to fix the issue. Henry Pino is building his service team locally before he expands outside of Florida. The long-term effects on the business include potential massive profits. Now that the company has formed in which the way that Henry envisioned, he is allowing it to receive outside funding in order to handle the growth that the company expects. EcoPod owns a utility patent on their liquid dispensing machines and are currently in talks with major brands that would like to license that patent in order to dispense their own brands from the machines.
EcoPod's innovation holds a purpose and mission of reducing plastic pollution by changing from single-use plastic to a sustainable refill-based system. Their vision is a world where single-use plastic is no longer a dominating and degrading factor. Ecopod has launched a global commitment to address plastic pollution at its source. This product does not only contribute to the environment but can get other individuals actively involved in creating a better atmosphere by using their refill-based system.
In 2017 alone, 9.5 billions pounds of plastic was thrown away and only 30% was recycled. In addition, single-use plastics are the biggest contributor to plastic waste. EcoPod allows society to move towards a circular economy by eliminating plastic waste by using refillable containers for personal cleaning products. EcoPod received the 2018 Business Sustainability SEAL Award and launched a global commitment to reduce plastic pollution. They were featured on CNN as the vending machine that can "help save the environment - and save you money".
Business benefit
Pino hired a team to create a kiosk that can refill containers with environmentally friendly cleaning products, and in the past few months he has been more motivated than ever to expand the company and make it as successful as it can be. Pino attracted his employees and potential stakeholders by staying true to EcoPod's core values and sharing their innovation on social media.
So far EcoPod has been fully funded by Henry however, as EcoPod grows larger, Pino hopes to create partnerships with large well-established companies to grow quickly.
Social and environmental benefit
EcoPod will have the greatest impacts on society and the environment. EcoPod provides customers with a complimentary bottle of their cleaning products which are environmentally friendly, and when they run out, the customer can then refill the bottles from the vending machines. These vending machines dispense a wide variety of products such as washing machine detergent, dishwasher detergent, liquid shower gel, and soap. In essence, if it's liquid and normally comes in a single-use bottle, EcoPod machines can dispense it. This is not only a benefit for the customer from a societal standpoint, but there is also a monetary incentive involved. When buying detergents at the store, a percentage of the price of those bottles is factored into the manufacturing/production of the containers they come in. EcoPod completely eliminates those costs incurred by customers and allows them to sell their products at face value. Pino estimates that customers can get their products for half of the cost that they pay for in-store brands.
Single-use plastics are one of the world's leading causes of pollution and the world's leading cause of ocean pollution. There are plenty of statistics that show that single-use plastics have no sign of slowing production. In 2016, the global population produced a whopping 320 million tons of plastic and that number is set to double by 2034. From that data 12% of plastic ends up in incinerators, that's 38.4 million tons of plastic burned and dispensed into the atmosphere creating CO2 gas that is contributing to the climate problem. The effect of plastic is even worse on marine life. It is estimated that every 9 out of 10 seabirds, 1 out of 3 marine turtles and more than half of marine mammals have ingested some sort of macro or microplastic in their lifetime.
EcoPod has spent a significant amount of time in the R&D process collecting data to prove their point. Their goal was to design what Henry calls "a vending machine with an environmental conscience". In their studies, EcoPod referred to an article from USAToday.com published on December 18th, 2018, where Britain's Royal Statistical Society estimated that 90.5% of the country's recyclable plastic does not get recycled. They estimate on the low-end that the average U.S. family buys nearly 70 bottles a year of cleaning supplies. With roughly 127.59 million families in the United States, that comes out to 9 billion bottles per year. Imagine how much plastic would be reduced if each family owned 10 refillable bottles for their necessary cleaning supplies. The numbers are astronomical.
An event that really sparked a fire for EcoPod was when a dead whale was found in the Philippines (the third biggest contributor of such waste) with 88 pounds of plastic undigested in its stomach, undoubtedly contributing to its untimely death. The plastic problem the world is facing is no myth, it's a reality and EcoPod is committed to tackling the issue. In terms of the economic advantage, these complex machines cost a mere $4,000 to manufacture. EcoPod currently loans out the vending machines to clients for free, in which they then receive a percentage of the revenue created from refills. For large apartment complexes, this is a win-win situation. They get paid, and their trash expenses are reduced. For the consumer, they can acquire a starter kit for around $20 and then they can get specifically sized refills, $5 for 64 ounces, or $3 for 32 ounces. As a comparison, WalMart.com sells 100-ounce bottles of Tide for $12, and they're one of, if not the most competitive sellers on the market. Tenants who live in the complexes where EcoPod machines exist even get the starter kits for free. EcoPod has officially launched its first retail vending location modeled after a drive-thru where customers can come in, refill their canisters and then leave just as easily as they arrived. EcoPod has found that the average American family purchases around $500 of cleaning supplies in a given year and EcoPod allows the consumers to save roughly half of that and potentially put that money into savings or spend elsewhere for a more desirable purchase or activity.
Kavilanz, Parija. "This Vending Machine Can Help Save the Environment -- and Save You Money." CNN, Cable News Network, 8 Mar. 2019, www.cnn.com/2019/03/08/success/ecopod-vending-machine/index.html.
"The Winner of Statistic of the Year: 90.5 Percent of Plastic Is Not Recycled." USA Today, Gannett Satellite Information Network, 19 Dec. 2018, www.usatoday.com/story/news/2018/12/18/plastic-90-5-percent-not-recycled/2346873002/.
Interview
Alexandra Haas, Communications Team Member
Keep this story going! Share below!
EcoPod
Miami, Florida, US
Business Website: http://ecopod.us/
Year Founded: 2008
Number of Employees: 2 to 10
EcoPod has created a machine that dispenses household cleaning products. Their machines are located in apartment complexes and retail locations. Their main mission is to reduce single-use plastics.