Overview
Fanatics Inc. is an online retailer of licensed sportswear, equipment, and goods that operates both domestically and internationally. To deliver high-quality items to fans, Fanatics has exclusive relationships with many professional leagues and teams. The company has not only developed long-term sustainability measures within the company, but has also launched an initiative that promotes sustainability throughout society as a whole called the All In Challenge.
Authors
RAFID JALIL
Kimber Dubiel
School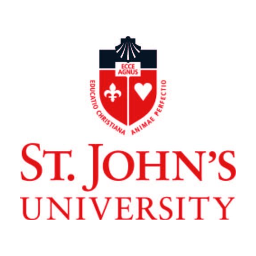 St. John's University
Professor

Charles Wankel
Innovation
Ryan Ahmed, who is the Fanatics' Business Affairs and Licensing Coordinator, spoke about the sustainability initiative's execution and effectiveness. "The All in Challenge is a Fanatics project aimed at becoming the world's largest digital fundraiser in history by generating tens of millions of dollars to feed those who are hungry." This project has taken the initiative and made connections with elite athletes, musicians, and entertainers to offer one-of-a-kind experiences and goods as auction items. This challenge used its connections to raise a record amount of money for hunger relief, which is the United Nations' second most important sustainable development goal. Meals on Wheels, No Kid Hungry, and other nonprofits received 100% of the funds from the fundraiser.
Inspiration
The COVID-19 outbreak has drawn attention to America's severe food shortages. The All in Challenge was inspired by the fact that many children relied on their public schools to provide two out of every three meals on a daily basis. As the epidemic spread and impacted in-person learning, many employees and parents were laid off, leaving many children hungry and not able to get food. The All in challenge was conceived by Fanatics Executive Chairman Michael Rubin, who then challenged Alan Tisch and Gary Vaynerchuk, as well as the rest of the Fanatics team, to make a difference for children in these situations.
Overall impact
The All In challenge has had an impact on the business world, society, and the environment. The value was primarily in brand exposure and goodwill toward the group, but the All in Challenge landing page also redirected to the Fanatics website.
Business benefit
The All In Challenge was created with the goal of assisting those in need. However, once the challenge was publicized, the Fanatics website began to acquire traction as a result of this company's outstanding work. The company was viewed favorably by both the media and the general public. Customers enjoy the positive social and environmental impact that this firm has made, which has resulted in an increase in sales for Fanatics, as it does for many other companies that make efforts toward sustainability.
Social and environmental benefit
There are many social and environmental benefits that this challenge has generated. The COVID-19 pandemic has resulted in millions of dollars being raised through the All In Challenge. It aided in the feeding of millions of Americans who were struggling to get food during these terrible times. Furthermore, Fanatics has more long-term objectives in order to become a more sustainable organization. The quality of life for its employees is improved through collaboration with the Fair Labor Association and the affiliation with the Sustainable Apparel Coalition, which ensures that Fanatics products are as sustainable as possible, and plans to divert 100 percent of company waste from landfill disposal by 2030, which aligns with the United Nations goals. Fanatics is dedicated to becoming as sustainable as possible, and has put in place a number of measures to ensure that this goal is met. In addition, the company is quite open about its activities. The company's commitment to sustainability, as well as its contributions to COVID-19 activities, are highlighted on a public web page.
Interview
Ryan Ahmed, Business Affairs and Licensing Coordinator
Keep this story going! Share below!
Fanatics Inc. is an online retailer of licensed sportswear, equipment, and goods that operates both domestically and internationally. To deliver high-quality items to fans, Fanatics has a tremendous amount of relationships with many professional leagues and teams. "...Fanatics has transformed from a domestic e-commerce company selling mostly third-party merchandise into a new breed of mobile-first, direct-to-consumer global brand with its own manufacturing capabilities to be able to serve the growing real-time expectations of fans worldwide." (Fanatics.com)